First look: 2012 Topps WWE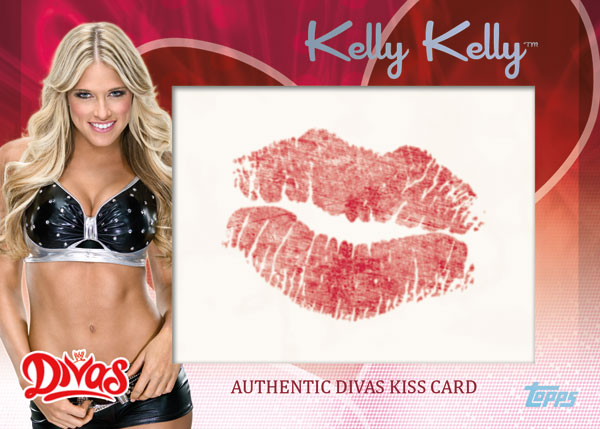 By Chris Olds | Beckett Sports Card Monthly Editor
Topps is back in the wresting ring again.
After a long wait, the lone licensee of World Wrestling Entertainment cards released the first glimpses at its newest set showcasing the squared-circle in 2012 Topps WWE, a $2-per-pack product that will arrive on Sept. 26.
Each 24-pack hobby box will include  two hits — one shirt Relic and either an autograph or a Relic specifically from this year's WrestleMania event which was headlined by The Rock vs. John Cena.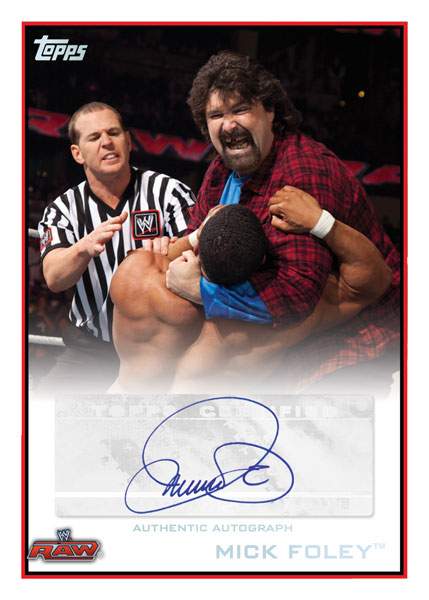 Also to be found in hobby boxes only will be sketch cards hand drawn by Jerry "The King" Lawler, 1/1 printing plates and 1/1 Platinum parallels.
The base set will consist of 90 cards — each with card backs written by WWE star Mick Foley — and it will be paralleled with Blue, Gold and Black cards.  Only the Black cards will be serial-numbered (limited to 50).
The insert card lineup is going rather classy — as in Classic Hall of Famers, Divas Class of 2012, World-Class Events, First-Class Champions and Top-Class Matches. The Hall of Famers set will showcase 35  stars from the past, while the Divas set will be dedicated to 15 of the WWE's female performers. The Events set will showcase notable pay-per-view posters from the past. The other two sets will showcase notable winners and showdowns. The Top-Class set will all showcase CM Punk as he's the one who picked them.
The autograph lineup in this one will be more varied than in the past with a standard autograph lineup of 28 signers across all of the sets in this one, a lineup which Topps claims is largely first-time signers with the company. Hobby-only autos will be dual-signed cards. Some of the signers on the preliminary list include Foley, Triple H, John Laurinaitis, Chris Jericho, Terry Funk, Road Warrior Animal, Greg "The Hammer" Valentine, Nikolai Volkoff, Harley Race, Tito Santana, "Mr. Wonderful" Paul Orndorff, Tully Blanchard, Barry Windham, Aksana, Kelly Kelly, Lilian Garcia, Maxine and more. The duals will pair Jimmy "Superfly" Snuka with his daughter Tamina, Primo and Epico, Blanchard and Windham, Maxine and Kaitlyn and more.
The Kiss card lineup will tentatively include A.J., Aksana, Alicia Fox, Beth Phoenix, Kaitlyn, Kelly Kelly, Layla, Maxine, Natalya and Rosa Mendes.
The Relic lineup will include Divas Kiss Cards for the first time — a mainstay of wrestling releases for other companies in the last decade or so — shirts and the WrestleMania mat cards. Each will have a Black parallel limited to 50 and a 1/1 Platinum version to chase.
Chris Olds is the editor of Beckett Baseball. Have a comment, question or idea? Send an email to him at colds@beckett.com. Follow him on Twitter by clicking here.