First look: 2012 Topps Archives baseball cards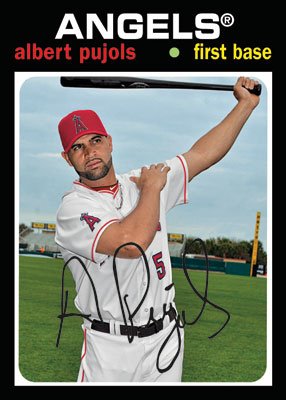 By Chris Olds | Beckett Baseball Editor
A day after it teased the return of Fan Favorites as an insert card set, the home of those Favorites has been unveiled.
And they'll be found in the archives — 2012 Topps Archives to be exact.
Last produced in 2002 but with a history linking back to the early 1990s, Topps Archives will revive the looks of old Topps designs with brand new images of present-day players, reprints and more from the past when it arrives on May 23.
Every 24-pack hobby box will include two Fan Favorites autographs inside, while rarer finds will include redemptions for larger memorabilia pieces directly from the Topps Vault.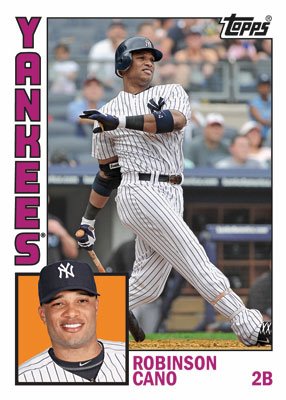 The 200-card base set will showcase current stars and rookies along with notable names from the past using four designs — 1954, 1971, 1980 and 1984. There will be 40 short-printed (unsigned) Fan Favorites cards capping the set found one in every four packs. Meanwhile, there will be Gold parallels found two per box and 1/1 printing plates for each card, too.
Relics will include 1956 Topps-inspired cards showcasing more than 50 players, while the insert card lineup takes the approach of 2011 Topps Lineage with nods to past designs. Archives will include insert sets honoring the 1967 Topps Stickers, 1968 Topps 3D, 1969 Topps Deckle Edge and the 1977 Topps Cloth sets. There also will be reprint cards of notable issues from the past found in this one, too.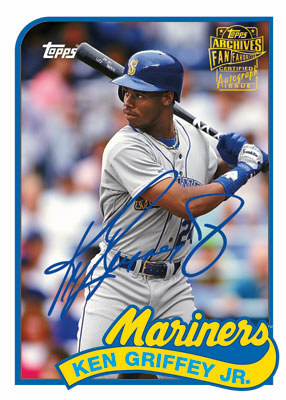 The Fan Favorites autograph checklist will include 75 players using designs from their careers, while there will be Framed Autograph Minis — a reproduction of a 1983 Topps card inside a Ginter-esque frame — and autographed Originals cards to be found as well.
Rounding out the lineup for the line will be Topps Originals cards — buybacks that are specially stamped — Topps Original redemptions (good for a pack, set or single card from the past) and the Topps Vault redemptions (20 items).
Some of the players presently lined up to sign Fan Favorites cards are Ken Griffey Jr., Don Mattingly, Sandy Koufax, Hank Aaron, Bill Buckner, Ron Kittle, Andy Van Slyke, Will Clark, Boog Powell, Frank Howard, Brett Butler, Steve Balboni, Mitch Williams and Tommy Herr.
Meanwhile, autographed Originals cards on the preliminary checklist include Willie Mays, Aaron, Koufax, Dennis Eckersley, Bob Gibson, Griffey Jr., Carl Yastrzemski, Ernie Banks, Johnny Bench, Stan Musial and Frank Robinson among others.
And the signers for the 1983 Minis? Ryne Sandberg, Albert Pujols, Jose Bautista, Reggie Jackson, Mike Schmidt, Nolan Ryan, Justin Verlander, Clayton Kershaw to name a few.
Cool Topps Vault items that will be up for grabs include card contracts signed by Mickey Mantle, Ted Williams, Mays, Ryan, Schmidt and Tommy Lasorda. Other items include a 1968 Topps proof sheet with a Ryan Rookie Card, a check signed by Lasorda and several other sheets and proofs from the 1970s.
Chris Olds is the editor of Beckett Baseball magazine. Have a comment, question or idea? Send an email to him at colds@beckett.com. Follow him on Twitter by clicking here.
—
Loading ...
—

(Click on the image for an unobstructed view if it's showing as a square thumbnail.)