First Look: 2012-13 Score Hockey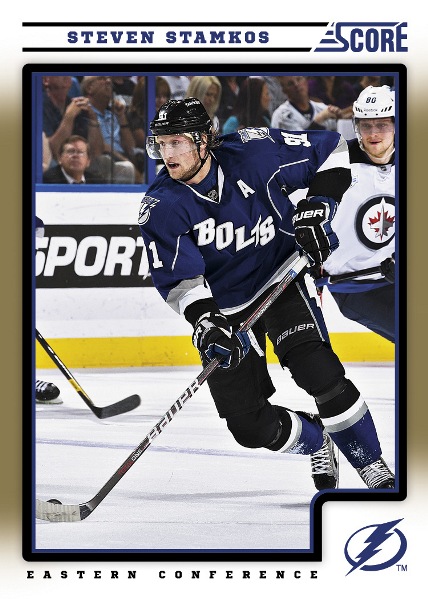 By Andrew Tolentino | Hockey Editor
It's official. Panini's best bang-for-your-buck hockey brand will hit the streets in early August.
This time around 2012-13 Score Hockey will arrive before the new season, chock full of rookies who skated after the 2012 NHL All Star Game. Here's the deal on one of the better hobby deals on the market …
At $1 per pack, Score scores with 40 new Rookie Cards, sleek inserts and chase-worthy parallels. The card maker called out a few specific reasons for heated collector anticipation.
Team Score inserts feature stunning black-and-white player portraiture.
Rookie Cards are found one in every other pack.
Gold Rush parallels and Gold Rush Hot Rookies come one per box.
Autographs come four per case.
Collectors can also expect to find 12 additional inserts per box in this cost-conscious release. Some of these finds might include:
Franchise Retro: Featuring legends from the NHL's Original Six, including autographed versions (Retail only)
Score Signatures: Showcasing autographs from the league's brightest stars
Check-It: Returning to the brand with a look at the game's hardest hitters
First Goal: Commemorating prominent first goals from the 2011-12 NHL season
Keep your eyes peeled for more images and other details about Panini's prolific value brand. In the meanwhile, feel free to check up on the value of  your 2011-12 Score cards by using the Beckett Online Price Guide.