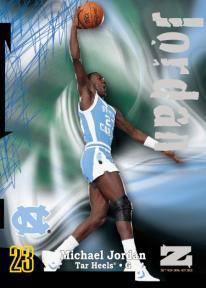 By Chris Olds | Beckett Basketball Editor
Upper Deck is dipping into its Fleer archives once again.
The company unveiled the first looks and product details for the sophomore release of perhaps the biggest hit for the 2011-12 basketball season on Thursday as Fleer Retro will return in June with nods to some of the most popular insert sets of the 1990s.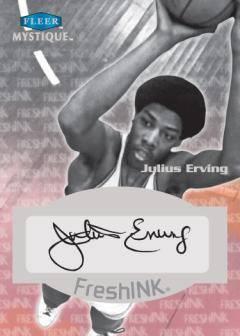 With six autographs in every box (three per 10-pack mini), Retro also will pack four inserts per box — a new selection of Precious Metal Gems, Flair Legacy, Essential Credentials, Z-Force Rave, Lucky 13 and more.
The standard set will consist of 50 cards, capped by 30 rookies. Meanwhile, the company promises two Fleer EX cards per box, while the rookies (1:3 packs) are in the style of the 1991-92 Rookie Sensation design.
This time, though, of course everything will feature NCAA and high school logos for the game's top rookies and legends as part of the company's deal with the Collegiate Licensing Company — a new look for some of the classics from a pocket of basketball that has produced some impressive five-figure sales for originals in recent years. Meanwhile, last year's PMGs also scorched in this high-end release. This year, there are just six boxes per case with 10 packs per mini box and only five cards per pack.
Other inserts among those to be found will be Ultra Platinum Medallions, Fleer Mystique Raise the Roof, Playmakers Theatre, Thrill Seekers, Molten Metal, Starring Role, Court Masters and Z-Force Big Men on Court.
Chris Olds is the editor of Beckett Basketball magazine. Have a comment, question or idea? Send an email to him at colds@beckett.com. Follow him on Twitter by clicking here.
---
2012-13 Fleer Retro Basketball Final Checklist
Set Name Card Description Team City Team Name Auto Odds Serial #d
Fleer Retro 1 Michael Jordan North Carolina Tar Heels
Fleer Retro 2 LeBron James St. Vincent – St. Mary Fighting Irish
Fleer Retro 3 Jason Kidd California Golden Bears
Fleer Retro 4 Dominique Wilkins Georgia Bulldogs
Fleer Retro 5 Karl Malone Louisiana Tech Bulldogs
Fleer Retro 6 Bill Walton UCLA Bruins
Fleer Retro 7 Allen Iverson Georgetown Hoyas
Fleer Retro 8 Paul Pierce Kansas Jayhawks
Fleer Retro 9 Ray Allen Connecticut Huskies
Fleer Retro 10 Grant Hill Duke Blue Devils
Fleer Retro 11 Hakeem Olajuwon Houston Cougars
Fleer Retro 12 Bernard King Tennessee Volunteers
Fleer Retro 13 Isiah Thomas Indiana Hoosiers
Fleer Retro 14 Dennis Rodman Southeastern Oklahoma State Savage Storm
Fleer Retro 15 Reggie Miller UCLA Bruins
Fleer Retro 16 Bill Russell San Francisco Dons
Fleer Retro 17 David Robinson Navy Midshipmen
Fleer Retro 18 Jim Jackson Ohio State Buckeyes
Fleer Retro 19 Larry Johnson UNLV Runnin' Rebels
Fleer Retro 20 Nate Thurmond / None
Fleer Retro 21 Alonzo Mourning Georgetown Hoyas
Fleer Retro 22 Anfernee Hardaway Memphis Tigers
Fleer Retro 23 Glen Rice Michigan Wolverines
Fleer Retro 24 Tim Hardaway UTEP Miners
Fleer Retro 25 Walt Frazier Southern Illinois Salukis
Fleer Retro 26 Larry Bird Indiana State Sycamores
Fleer Retro 27 John Havlicek Ohio State Buckeyes
Fleer Retro 28 Nick Van Exel Cincinnati Bearcats
Fleer Retro 29 Danny Manning Kansas Jayhawks
Fleer Retro 30 Spud Webb NC State Wolfpack
Fleer Retro 31 Jamal Mashburn Kentucky Wildcats
Fleer Retro 32 David Thompson NC State Wolfpack
Fleer Retro 33 Micheal Ray Richardson Montana Grizzlies
Fleer Retro 34 Harold Miner USC Trojans
Fleer Retro 35 Mark Price Georgia Tech Yellow Jackets
Fleer Retro 36 Jeff Hornacek Iowa State Cyclones
Fleer Retro 37 Toni Kukoc / None
Fleer Retro 38 A.C. Green Oregon State Beavers
Fleer Retro 39 Spencer Haywood / None
Fleer Retro 40 Sean Elliott Arizona Wildcats
Fleer Retro 41 Allan Houston Tennessee Volunteers
Fleer Retro 42 Dave Cowens Florida State Seminoles
Fleer Retro 43 Cheryl Miller USC Trojans
Fleer Retro 44 Christian Laettner Duke Blue Devils
Fleer Retro 45 Magic Johnson Michigan State Spartans
Fleer Retro 46 Mark A. Jackson St. John's Red Storm
Fleer Retro 47 Vinny Del Negro NC State Wolfpack
Fleer Retro 48 Clyde Drexler Houston Cougars
Fleer Retro 49 Gary Payton Oregon State Beavers
Fleer Retro 50 Julius Erving Massachusetts Minutemen
91/92 Fleer Rookie Sensations 51 Meyers Leonard Illinois Fighting Illini 1:3
91/92 Fleer Rookie Sensations 52 Jeremy Lamb Connecticut Huskies 1:3
91/92 Fleer Rookie Sensations 53 Kendall Marshall North Carolina Tar Heels 1:3
91/92 Fleer Rookie Sensations 54 Moe Harkless St. John's Red Storm 1:3
91/92 Fleer Rookie Sensations 55 Tyler Zeller North Carolina Tar Heels 1:3
91/92 Fleer Rookie Sensations 56 Andrew Nicholson St. Bonaventure Bonnies 1:3
91/92 Fleer Rookie Sensations 57 Evan Fournier / None 1:3
91/92 Fleer Rookie Sensations 58 Jared Cunningham Oregon State Beavers 1:3
91/92 Fleer Rookie Sensations 59 Miles Plumlee Duke Blue Devils 1:3
91/92 Fleer Rookie Sensations 60 Arnett Moultrie Mississippi State Bulldogs 1:3
91/92 Fleer Rookie Sensations 61 Bernard James Florida State Seminoles 1:3
91/92 Fleer Rookie Sensations 62 Jae Crowder Marquette Golden Eagles 1:3
91/92 Fleer Rookie Sensations 63 Draymond Green Michigan State Spartans 1:3
91/92 Fleer Rookie Sensations 64 Quincy Acy Baylor Bears 1:3
91/92 Fleer Rookie Sensations 65 Khris Middleton Texas A&M Aggies 1:3
91/92 Fleer Rookie Sensations 66 Will Barton Memphis Tigers 1:3
91/92 Fleer Rookie Sensations 67 Tyshawn Taylor Kansas Jayhawks 1:3
91/92 Fleer Rookie Sensations 68 Darius Miller Kentucky Wildcats 1:3
91/92 Fleer Rookie Sensations 69 Kevin Murphy / None 1:3
91/92 Fleer Rookie Sensations 70 Darius Johnson-Odom Marquette Golden Eagles 1:3
91/92 Fleer Rookie Sensations 71 Robbie Hummel Purdue Boilermakers 1:3
91/92 Fleer Rookie Sensations 72 Robert Sacre Gonzaga Bulldogs 1:3
91/92 Fleer Rookie Sensations 73 Wesley Witherspoon Memphis Tigers 1:3
91/92 Fleer Rookie Sensations 74 William Buford Ohio State Buckeyes 1:3
91/92 Fleer Rookie Sensations 75 Ricardo Ratliffe Missouri Tigers 1:3
91/92 Fleer Rookie Sensations 76 John Shurna Northwestern Wildcats 1:3
91/92 Fleer Rookie Sensations 77 Tomas Satoransky / None 1:3
91/92 Fleer Rookie Sensations 78 Justin Hamilton LSU Tigers 1:3
91/92 Fleer Rookie Sensations 79 JaMychal Green Alabama Crimson Tide 1:3
91/92 Fleer Rookie Sensations 80 Kris Joseph Syracuse Orange 1:3
Fleer Retro Auto // 1 Michael Jordan North Carolina Tar Heels Auto Group C 1:206 (Overall Base Autos 1:40)
Fleer Retro Auto // 2 LeBron James St. Vincent – St. Mary Fighting Irish Auto Group C 1:206 (Overall Base Autos 1:40)
Fleer Retro Auto // 3 Jason Kidd California Golden Bears Auto Group B 1:2,595 (Overall Base Autos 1:40)
Fleer Retro Auto // 4 Dominique Wilkins Georgia Bulldogs Auto Group C 1:206 (Overall Base Autos 1:40)
Fleer Retro Auto // 5 Karl Malone Louisiana Tech Bulldogs Auto Group C 1:206 (Overall Base Autos 1:40)
Fleer Retro Auto // 6 Bill Walton UCLA Bruins Auto Group D 1:176 (Overall Base Autos 1:40)
Fleer Retro Auto // 7 Allen Iverson Georgetown Hoyas Auto Group C 1:206 (Overall Base Autos 1:40)
Fleer Retro Auto // 8 Paul Pierce Kansas Jayhawks Auto Group C 1:206 (Overall Base Autos 1:40)
Fleer Retro Auto // 9 Ray Allen Connecticut Huskies Auto Group C 1:206 (Overall Base Autos 1:40)
Fleer Retro Auto // 10 Grant Hill Duke Blue Devils Auto Group C 1:206 (Overall Base Autos 1:40)
Fleer Retro Auto // 11 Hakeem Olajuwon Houston Cougars Auto Group C 1:206 (Overall Base Autos 1:40)
Fleer Retro Auto // 12 Bernard King Tennessee Volunteers Auto Group E 1:77 (Overall Base Autos 1:40)
Fleer Retro Auto // 13 Isiah Thomas Indiana Hoosiers Auto Group C 1:206 (Overall Base Autos 1:40)
Fleer Retro Auto // 14 Dennis Rodman Southeastern Oklahoma State Savage Storm Auto Group C 1:206 (Overall Base Autos 1:40)
Fleer Retro Auto // 15 Reggie Miller UCLA Bruins Auto Group A 1:16,569 (Overall Base Autos 1:40)
Fleer Retro Auto // 16 Bill Russell San Francisco Dons Auto Group C 1:206 (Overall Base Autos 1:40)
Fleer Retro Auto // 17 David Robinson Navy Midshipmen Auto Group C 1:206 (Overall Base Autos 1:40)
Fleer Retro Auto // 18 Jim Jackson Ohio State Buckeyes Auto Group D 1:176 (Overall Base Autos 1:40)
Fleer Retro Auto // 19 Larry Johnson UNLV Runnin' Rebels Auto Group C 1:206 (Overall Base Autos 1:40)
Fleer Retro Auto // 20 Nate Thurmond / None Auto Group D 1:176 (Overall Base Autos 1:40)
Fleer Retro Auto // 21 Alonzo Mourning Georgetown Hoyas Auto Group C 1:206 (Overall Base Autos 1:40)
Fleer Retro Auto // 22 Anfernee Hardaway Memphis Tigers Auto Group C 1:206 (Overall Base Autos 1:40)
Fleer Retro Auto // 23 Glen Rice Michigan Wolverines Auto Group D 1:176 (Overall Base Autos 1:40)
Fleer Retro Auto // 24 Tim Hardaway UTEP Miners Auto Group E 1:77 (Overall Base Autos 1:40)
Fleer Retro Auto // 25 Walt Frazier Southern Illinois Salukis Auto Group D 1:176 (Overall Base Autos 1:40)
Fleer Retro Auto // 26 Larry Bird Indiana State Sycamores Auto Group C 1:206 (Overall Base Autos 1:40)
Fleer Retro Auto // 27 John Havlicek Ohio State Buckeyes Auto Group C 1:206 (Overall Base Autos 1:40)
Fleer Retro Auto // 28 Nick Van Exel Cincinnati Bearcats Auto Group D 1:176 (Overall Base Autos 1:40)
Fleer Retro Auto // 29 Danny Manning Kansas Jayhawks Auto Group E 1:77 (Overall Base Autos 1:40)
Fleer Retro Auto // 30 Spud Webb NC State Wolfpack Auto Group E 1:77 (Overall Base Autos 1:40)
Fleer Retro Auto // 31 Jamal Mashburn Kentucky Wildcats Auto Group B 1:2,595 (Overall Base Autos 1:40)
Fleer Retro Auto // 32 David Thompson NC State Wolfpack Auto Group E 1:77 (Overall Base Autos 1:40)
Fleer Retro Auto // 33 Micheal Ray Richardson Montana Grizzlies Auto Group E 1:77 (Overall Base Autos 1:40)
Fleer Retro Auto // 34 Harold Miner USC Trojans Auto Group E 1:77 (Overall Base Autos 1:40)
Fleer Retro Auto // 35 Mark Price Georgia Tech Yellow Jackets Auto Group E 1:77 (Overall Base Autos 1:40)
Fleer Retro Auto // 36 Jeff Hornacek Iowa State Cyclones Auto Group E 1:77 (Overall Base Autos 1:40)
Fleer Retro Auto // 37 Toni Kukoc / None Auto Group E 1:77 (Overall Base Autos 1:40)
Fleer Retro Auto // 38 A.C. Green Oregon State Beavers Auto Group E 1:77 (Overall Base Autos 1:40)
Fleer Retro Auto // 39 Spencer Haywood / None Auto Group D 1:176 (Overall Base Autos 1:40)
Fleer Retro Auto // 40 Sean Elliott Arizona Wildcats Auto Group C 1:206 (Overall Base Autos 1:40)
Fleer Retro Auto // 41 Allan Houston Tennessee Volunteers Auto Group E 1:77 (Overall Base Autos 1:40)
Fleer Retro Auto // 42 Dave Cowens Florida State Seminoles Auto Group D 1:176 (Overall Base Autos 1:40)
Fleer Retro Auto // 43 Cheryl Miller USC Trojans Auto Group E 1:77 (Overall Base Autos 1:40)
Fleer Retro Auto // 44 Christian Laettner Duke Blue Devils Auto Group D 1:176 (Overall Base Autos 1:40)
Fleer Retro Auto // 45 Magic Johnson Michigan State Spartans Auto Group C 1:206 (Overall Base Autos 1:40)
Fleer Retro Auto // 46 Mark A. Jackson St. John's Red Storm Auto Group D 1:176 (Overall Base Autos 1:40)
Fleer Retro Auto // 47 Vinny Del Negro NC State Wolfpack Auto Group E 1:77 (Overall Base Autos 1:40)
Fleer Retro Auto // 48 Clyde Drexler Houston Cougars Auto Group C 1:206 (Overall Base Autos 1:40)
Fleer Retro Auto // 50 Julius Erving Massachusetts Minutemen Auto Group B 1:2,595 (Overall Base Autos 1:40)
91/92 Fleer Rookie Sensations Auto // 51 Meyers Leonard Illinois Fighting Illini Auto Group B 1:9 (Overall RS Autos 1:8.5)
91/92 Fleer Rookie Sensations Auto // 52 Jeremy Lamb Connecticut Huskies Auto Group B 1:9 (Overall RS Autos 1:8.5)
91/92 Fleer Rookie Sensations Auto // 53 Kendall Marshall North Carolina Tar Heels Auto Group B 1:9 (Overall RS Autos 1:8.5)
91/92 Fleer Rookie Sensations Auto // 54 Moe Harkless St. John's Red Storm Auto Group B 1:9 (Overall RS Autos 1:8.5)
91/92 Fleer Rookie Sensations Auto // 55 Tyler Zeller North Carolina Tar Heels Auto Group B 1:9 (Overall RS Autos 1:8.5)
91/92 Fleer Rookie Sensations Auto // 56 Andrew Nicholson St. Bonaventure Bonnies Auto Group B 1:9 (Overall RS Autos 1:8.5)
91/92 Fleer Rookie Sensations Auto // 57 Evan Fournier / None Auto Group B 1:9 (Overall RS Autos 1:8.5)
91/92 Fleer Rookie Sensations Auto // 58 Jared Cunningham Oregon State Beavers Auto Group B 1:9 (Overall RS Autos 1:8.5)
91/92 Fleer Rookie Sensations Auto // 59 Miles Plumlee Duke Blue Devils Auto Group B 1:9 (Overall RS Autos 1:8.5)
91/92 Fleer Rookie Sensations Auto // 60 Arnett Moultrie Mississippi State Bulldogs Auto Group B 1:9 (Overall RS Autos 1:8.5)
91/92 Fleer Rookie Sensations Auto // 61 Bernard James Florida State Seminoles Auto Group B 1:9 (Overall RS Autos 1:8.5)
91/92 Fleer Rookie Sensations Auto // 62 Jae Crowder Marquette Golden Eagles Auto Group B 1:9 (Overall RS Autos 1:8.5)
91/92 Fleer Rookie Sensations Auto // 63 Draymond Green Michigan State Spartans Auto Group B 1:9 (Overall RS Autos 1:8.5)
91/92 Fleer Rookie Sensations Auto // 64 Quincy Acy Baylor Bears Auto Group B 1:9 (Overall RS Autos 1:8.5)
91/92 Fleer Rookie Sensations Auto // 65 Khris Middleton Texas A&M Aggies Auto Group B 1:9 (Overall RS Autos 1:8.5)
91/92 Fleer Rookie Sensations Auto // 66 Will Barton Memphis Tigers Auto Group B 1:9 (Overall RS Autos 1:8.5)
91/92 Fleer Rookie Sensations Auto // 67 Tyshawn Taylor Kansas Jayhawks Auto Group B 1:9 (Overall RS Autos 1:8.5)
91/92 Fleer Rookie Sensations Auto // 68 Darius Miller Kentucky Wildcats Auto Group B 1:9 (Overall RS Autos 1:8.5)
91/92 Fleer Rookie Sensations Auto // 69 Kevin Murphy / None Auto Group B 1:9 (Overall RS Autos 1:8.5)
91/92 Fleer Rookie Sensations Auto // 70 Darius Johnson-Odom Marquette Golden Eagles Auto Group B 1:9 (Overall RS Autos 1:8.5)
91/92 Fleer Rookie Sensations Auto // 71 Robbie Hummel Purdue Boilermakers Auto Group B 1:9 (Overall RS Autos 1:8.5)
91/92 Fleer Rookie Sensations Auto // 72 Robert Sacre Gonzaga Bulldogs Auto Group B 1:9 (Overall RS Autos 1:8.5)
91/92 Fleer Rookie Sensations Auto // 73 Wesley Witherspoon Memphis Tigers Auto Group B 1:9 (Overall RS Autos 1:8.5)
91/92 Fleer Rookie Sensations Auto // 74 William Buford Ohio State Buckeyes Auto Group B 1:9 (Overall RS Autos 1:8.5)
91/92 Fleer Rookie Sensations Auto // 75 Ricardo Ratliffe Missouri Tigers Auto Group A 1:194 (Overall RS Autos 1:8.5)
91/92 Fleer Rookie Sensations Auto // 76 John Shurna Northwestern Wildcats Auto Group B 1:9 (Overall RS Autos 1:8.5)
91/92 Fleer Rookie Sensations Auto // 77 Tomas Satoransky / None Auto Group B 1:9 (Overall RS Autos 1:8.5)
91/92 Fleer Rookie Sensations Auto // 78 Justin Hamilton LSU Tigers Auto Group B 1:9 (Overall RS Autos 1:8.5)
91/92 Fleer Rookie Sensations Auto // 79 JaMychal Green Alabama Crimson Tide Auto Group B 1:9 (Overall RS Autos 1:8.5)
91/92 Fleer Rookie Sensations Auto // 80 Kris Joseph Syracuse Orange Auto Group B 1:9 (Overall RS Autos 1:8.5)
97/98 Fleer EX 2001 EX-1 Michael Jordan North Carolina Tar Heels 1:10
97/98 Fleer EX 2001 EX-2 Reggie Miller UCLA Bruins 1:10
97/98 Fleer EX 2001 EX-3 A.C. Green Oregon State Beavers 1:10
97/98 Fleer EX 2001 EX-4 Mark Price Georgia Tech Yellow Jackets 1:10
97/98 Fleer EX 2001 EX-5 David Robinson Navy Midshipmen 1:10
97/98 Fleer EX 2001 EX-6 Clyde Drexler Houston Cougars 1:10
97/98 Fleer EX 2001 EX-7 Bernard King Tennessee Volunteers 1:10
97/98 Fleer EX 2001 EX-8 Grant Hill Duke Blue Devils 1:10
97/98 Fleer EX 2001 EX-9 David Thompson NC State Wolfpack 1:10
97/98 Fleer EX 2001 EX-10 Elvin Hayes Houston Cougars 1:10
97/98 Fleer EX 2001 EX-11 Bill Walton UCLA Bruins 1:10
97/98 Fleer EX 2001 EX-12 Allan Houston Tennessee Volunteers 1:10
97/98 Fleer EX 2001 EX-13 Dennis Rodman Southeastern Oklahoma State Savage Storm 1:10
97/98 Fleer EX 2001 EX-14 Tim Hardaway UTEP Miners 1:10
97/98 Fleer EX 2001 EX-15 Walt Frazier Southern Illinois Salukis 1:10
97/98 Fleer EX 2001 EX-16 Jason Kidd California Golden Bears 1:10
97/98 Fleer EX 2001 EX-17 Anfernee Hardaway Memphis Tigers 1:10
97/98 Fleer EX 2001 EX-18 Spud Webb Wake Forest Demon Deacons 1:10
97/98 Fleer EX 2001 EX-19 Christian Laettner Duke Blue Devils 1:10
97/98 Fleer EX 2001 EX-20 John Havlicek Ohio State Buckeyes 1:10
97/98 Fleer EX 2001 EX-21 Mark A. Jackson St. John's Red Storm 1:10
97/98 Fleer EX 2001 EX-22 Karl Malone Louisiana Tech Bulldogs 1:10
97/98 Fleer EX 2001 EX-23 Tony Gwynn San Diego State Aztecs 1:10
97/98 Fleer EX 2001 EX-24 Julius Erving Massachusetts Minutemen 1:10
97/98 Fleer EX 2001 EX-25 Gary Payton Oregon State Beavers 1:10
97/98 Fleer EX 2001 EX-26 Ray Allen Connecticut Huskies 1:10
97/98 Fleer EX 2001 EX-27 Larry Johnson UNLV Runnin' Rebels 1:10
97/98 Fleer EX 2001 EX-28 Paul Pierce Kansas Jayhawks 1:10
97/98 Fleer EX 2001 EX-29 Magic Johnson Michigan State Spartans 1:10
97/98 Fleer EX 2001 EX-30 Isiah Thomas Indiana Hoosiers 1:10
97/98 Fleer EX 2001 EX-31 Derrick Coleman Syracuse Orange 1:10
97/98 Fleer EX 2001 EX-32 Dominique Wilkins Georgia Bulldogs 1:10
97/98 Fleer EX 2001 EX-33 Wilt Chamberlain Kansas Jayhawks 1:10
97/98 Fleer EX 2001 EX-34 Allen Iverson Georgetown Hoyas 1:10
97/98 Fleer EX 2001 EX-35 Danny Manning Kansas Jayhawks 1:10
97/98 Fleer EX 2001 EX-36 Hakeem Olajuwon Houston Cougars 1:10
97/98 Fleer EX 2001 EX-37 Alonzo Mourning Georgetown Hoyas 1:10
97/98 Fleer EX 2001 EX-38 Bill Russell San Francisco Dons 1:10
97/98 Fleer EX 2001 EX-39 Antoine Walker Kentucky Wildcats 1:10
97/98 Fleer EX 2001 EX-40 Jamal Mashburn Kentucky Wildcats 1:10
97/98 Fleer EX 2001 EX-41 Larry Bird Indiana State Sycamores 1:10
97/98 Fleer EX 2001 EX-42 LeBron James St. Vincent – St. Mary Fighting Irish 1:10
97/98 Fleer EX 2001 Essential Credentials Now EX-1 Michael Jordan North Carolina Tar Heels 1
97/98 Fleer EX 2001 Essential Credentials Now EX-2 Reggie Miller UCLA Bruins 2
97/98 Fleer EX 2001 Essential Credentials Now EX-3 A.C. Green Oregon State Beavers 3
97/98 Fleer EX 2001 Essential Credentials Now EX-4 Mark Price Georgia Tech Yellow Jackets 4
97/98 Fleer EX 2001 Essential Credentials Now EX-5 David Robinson Navy Midshipmen 5
97/98 Fleer EX 2001 Essential Credentials Now EX-6 Clyde Drexler Houston Cougars 6
97/98 Fleer EX 2001 Essential Credentials Now EX-7 Bernard King Tennessee Volunteers 7
97/98 Fleer EX 2001 Essential Credentials Now EX-8 Grant Hill Duke Blue Devils 8
97/98 Fleer EX 2001 Essential Credentials Now EX-9 David Thompson NC State Wolfpack 9
97/98 Fleer EX 2001 Essential Credentials Now EX-10 Elvin Hayes Houston Cougars 10
97/98 Fleer EX 2001 Essential Credentials Now EX-11 Bill Walton UCLA Bruins 11
97/98 Fleer EX 2001 Essential Credentials Now EX-12 Allan Houston Tennessee Volunteers 12
97/98 Fleer EX 2001 Essential Credentials Now EX-13 Dennis Rodman Southeastern Oklahoma State Savage Storm 13
97/98 Fleer EX 2001 Essential Credentials Now EX-14 Tim Hardaway UTEP Miners 14
97/98 Fleer EX 2001 Essential Credentials Now EX-15 Walt Frazier Southern Illinois Salukis 15
97/98 Fleer EX 2001 Essential Credentials Now EX-16 Jason Kidd California Golden Bears 16
97/98 Fleer EX 2001 Essential Credentials Now EX-17 Anfernee Hardaway Memphis Tigers 17
97/98 Fleer EX 2001 Essential Credentials Now EX-18 Spud Webb Wake Forest Demon Deacons 18
97/98 Fleer EX 2001 Essential Credentials Now EX-19 Christian Laettner Duke Blue Devils 19
97/98 Fleer EX 2001 Essential Credentials Now EX-20 John Havlicek Ohio State Buckeyes 20
97/98 Fleer EX 2001 Essential Credentials Now EX-21 Mark A. Jackson St. John's Red Storm 21
97/98 Fleer EX 2001 Essential Credentials Now EX-22 Karl Malone Louisiana Tech Bulldogs 22
97/98 Fleer EX 2001 Essential Credentials Now EX-23 Tony Gwynn San Diego State Aztecs 23
97/98 Fleer EX 2001 Essential Credentials Now EX-24 Julius Erving Massachusetts Minutemen 24
97/98 Fleer EX 2001 Essential Credentials Now EX-25 Gary Payton Oregon State Beavers 25
97/98 Fleer EX 2001 Essential Credentials Now EX-26 Ray Allen Connecticut Huskies 26
97/98 Fleer EX 2001 Essential Credentials Now EX-27 Larry Johnson UNLV Runnin' Rebels 27
97/98 Fleer EX 2001 Essential Credentials Now EX-28 Paul Pierce Kansas Jayhawks 28
97/98 Fleer EX 2001 Essential Credentials Now EX-29 Magic Johnson Michigan State Spartans 29
97/98 Fleer EX 2001 Essential Credentials Now EX-30 Isiah Thomas Indiana Hoosiers 30
97/98 Fleer EX 2001 Essential Credentials Now EX-31 Derrick Coleman Syracuse Orange 31
97/98 Fleer EX 2001 Essential Credentials Now EX-32 Dominique Wilkins Georgia Bulldogs 32
97/98 Fleer EX 2001 Essential Credentials Now EX-33 Wilt Chamberlain Kansas Jayhawks 33
97/98 Fleer EX 2001 Essential Credentials Now EX-34 Allen Iverson Georgetown Hoyas 34
97/98 Fleer EX 2001 Essential Credentials Now EX-35 Danny Manning Kansas Jayhawks 35
97/98 Fleer EX 2001 Essential Credentials Now EX-36 Hakeem Olajuwon Houston Cougars 36
97/98 Fleer EX 2001 Essential Credentials Now EX-37 Alonzo Mourning Georgetown Hoyas 37
97/98 Fleer EX 2001 Essential Credentials Now EX-38 Bill Russell San Francisco Dons 38
97/98 Fleer EX 2001 Essential Credentials Now EX-39 Antoine Walker Kentucky Wildcats 39
97/98 Fleer EX 2001 Essential Credentials Now EX-40 Jamal Mashburn Kentucky Wildcats 40
97/98 Fleer EX 2001 Essential Credentials Now EX-41 Larry Bird Indiana State Sycamores 41
97/98 Fleer EX 2001 Essential Credentials Now EX-42 LeBron James St. Vincent – St. Mary Fighting Irish 42
97/98 Fleer EX 2001 Essential Credentials Future EX-1 Michael Jordan North Carolina Tar Heels 42
97/98 Fleer EX 2001 Essential Credentials Future EX-2 Reggie Miller UCLA Bruins 41
97/98 Fleer EX 2001 Essential Credentials Future EX-3 A.C. Green Oregon State Beavers 40
97/98 Fleer EX 2001 Essential Credentials Future EX-4 Mark Price Georgia Tech Yellow Jackets 39
97/98 Fleer EX 2001 Essential Credentials Future EX-5 David Robinson Navy Midshipmen 38
97/98 Fleer EX 2001 Essential Credentials Future EX-6 Clyde Drexler Houston Cougars 37
97/98 Fleer EX 2001 Essential Credentials Future EX-7 Bernard King Tennessee Volunteers 36
97/98 Fleer EX 2001 Essential Credentials Future EX-8 Grant Hill Duke Blue Devils 35
97/98 Fleer EX 2001 Essential Credentials Future EX-9 David Thompson NC State Wolfpack 34
97/98 Fleer EX 2001 Essential Credentials Future EX-10 Elvin Hayes Houston Cougars 33
97/98 Fleer EX 2001 Essential Credentials Future EX-11 Bill Walton UCLA Bruins 32
97/98 Fleer EX 2001 Essential Credentials Future EX-12 Allan Houston Tennessee Volunteers 31
97/98 Fleer EX 2001 Essential Credentials Future EX-13 Dennis Rodman Southeastern Oklahoma State Savage Storm 30
97/98 Fleer EX 2001 Essential Credentials Future EX-14 Tim Hardaway UTEP Miners 29
97/98 Fleer EX 2001 Essential Credentials Future EX-15 Walt Frazier Southern Illinois Salukis 28
97/98 Fleer EX 2001 Essential Credentials Future EX-16 Jason Kidd California Golden Bears 27
97/98 Fleer EX 2001 Essential Credentials Future EX-17 Anfernee Hardaway Memphis Tigers 26
97/98 Fleer EX 2001 Essential Credentials Future EX-18 Spud Webb Wake Forest Demon Deacons 25
97/98 Fleer EX 2001 Essential Credentials Future EX-19 Christian Laettner Duke Blue Devils 24
97/98 Fleer EX 2001 Essential Credentials Future EX-20 John Havlicek Ohio State Buckeyes 23
97/98 Fleer EX 2001 Essential Credentials Future EX-21 Mark A. Jackson St. John's Red Storm 22
97/98 Fleer EX 2001 Essential Credentials Future EX-22 Karl Malone Louisiana Tech Bulldogs 21
97/98 Fleer EX 2001 Essential Credentials Future EX-23 Tony Gwynn San Diego State Aztecs 20
97/98 Fleer EX 2001 Essential Credentials Future EX-24 Julius Erving Massachusetts Minutemen 19
97/98 Fleer EX 2001 Essential Credentials Future EX-25 Gary Payton Oregon State Beavers 18
97/98 Fleer EX 2001 Essential Credentials Future EX-26 Ray Allen Connecticut Huskies 17
97/98 Fleer EX 2001 Essential Credentials Future EX-27 Larry Johnson UNLV Runnin' Rebels 16
97/98 Fleer EX 2001 Essential Credentials Future EX-28 Paul Pierce Kansas Jayhawks 15
97/98 Fleer EX 2001 Essential Credentials Future EX-29 Magic Johnson Michigan State Spartans 14
97/98 Fleer EX 2001 Essential Credentials Future EX-30 Isiah Thomas Indiana Hoosiers 13
97/98 Fleer EX 2001 Essential Credentials Future EX-31 Derrick Coleman Syracuse Orange 12
97/98 Fleer EX 2001 Essential Credentials Future EX-32 Dominique Wilkins Georgia Bulldogs 11
97/98 Fleer EX 2001 Essential Credentials Future EX-33 Wilt Chamberlain Kansas Jayhawks 10
97/98 Fleer EX 2001 Essential Credentials Future EX-34 Allen Iverson Georgetown Hoyas 9
97/98 Fleer EX 2001 Essential Credentials Future EX-35 Danny Manning Kansas Jayhawks 8
97/98 Fleer EX 2001 Essential Credentials Future EX-36 Hakeem Olajuwon Houston Cougars 7
97/98 Fleer EX 2001 Essential Credentials Future EX-37 Alonzo Mourning Georgetown Hoyas 6
97/98 Fleer EX 2001 Essential Credentials Future EX-38 Bill Russell San Francisco Dons 5
97/98 Fleer EX 2001 Essential Credentials Future EX-39 Antoine Walker Kentucky Wildcats 4
97/98 Fleer EX 2001 Essential Credentials Future EX-40 Jamal Mashburn Kentucky Wildcats 3
97/98 Fleer EX 2001 Essential Credentials Future EX-41 Larry Bird Indiana State Sycamores 2
97/98 Fleer EX 2001 Essential Credentials Future EX-42 LeBron James St. Vincent – St. Mary Fighting Irish 1
97/98 Metal Universe Precious Metal Gems 97PM-1 Bernard King Tennessee Volunteers 100
97/98 Metal Universe Precious Metal Gems 97PM-2 Bill Russell San Francisco Dons 100
97/98 Metal Universe Precious Metal Gems 97PM-3 Mookie Blaylock Oklahoma Sooners 100
97/98 Metal Universe Precious Metal Gems 97PM-4 Lou Hudson Minnesota Golden Gophers 100
97/98 Metal Universe Precious Metal Gems 97PM-5 Magic Johnson Michigan State Spartans 100
97/98 Metal Universe Precious Metal Gems 97PM-6 Ray Allen Connecticut Huskies 100
97/98 Metal Universe Precious Metal Gems 97PM-7 Reggie Miller UCLA Bruins 100
97/98 Metal Universe Precious Metal Gems 97PM-8 Spencer Haywood / None 100
97/98 Metal Universe Precious Metal Gems 97PM-9 Walt Frazier Southern Illinois Salukis 100
97/98 Metal Universe Precious Metal Gems 97PM-10 Jeff Hornacek Iowa State Cyclones 100
97/98 Metal Universe Precious Metal Gems 97PM-11 Spud Webb NC State Wolfpack 100
97/98 Metal Universe Precious Metal Gems 97PM-12 Alonzo Mourning Georgetown Hoyas 100
97/98 Metal Universe Precious Metal Gems 97PM-13 Larry Bird Indiana State Sycamores 100
97/98 Metal Universe Precious Metal Gems 97PM-14 Allan Houston Tennessee Volunteers 100
97/98 Metal Universe Precious Metal Gems 97PM-15 Shawn Bradley BYU Cougars 100
97/98 Metal Universe Precious Metal Gems 97PM-16 Nate Thurmond / None 100
97/98 Metal Universe Precious Metal Gems 97PM-17 Christian Laettner Duke Blue Devils 100
97/98 Metal Universe Precious Metal Gems 97PM-18 David Robinson Navy Midshipmen 100
97/98 Metal Universe Precious Metal Gems 97PM-19 Dennis Rodman Southeastern Oklahoma State Savage Storm 100
97/98 Metal Universe Precious Metal Gems 97PM-20 Karl Malone Louisiana Tech Bulldogs 100
97/98 Metal Universe Precious Metal Gems 97PM-21 Elvin Hayes Houston Cougars 100
97/98 Metal Universe Precious Metal Gems 97PM-22 Toni Kukoc / None 100
97/98 Metal Universe Precious Metal Gems 97PM-23 Anfernee Hardaway Memphis Tigers 100
97/98 Metal Universe Precious Metal Gems 97PM-24 Antoine Walker Kentucky Wildcats 100
97/98 Metal Universe Precious Metal Gems 97PM-25 Mark Price Georgia Tech Yellow Jackets 100
97/98 Metal Universe Precious Metal Gems 97PM-26 Wilt Chamberlain Kansas Jayhawks 100
97/98 Metal Universe Precious Metal Gems 97PM-27 Danny Manning Kansas Jayhawks 100
97/98 Metal Universe Precious Metal Gems 97PM-28 Nick Van Exel Cincinnati Bearcats 100
97/98 Metal Universe Precious Metal Gems 97PM-29 Larry Johnson UNLV Runnin' Rebels 100
97/98 Metal Universe Precious Metal Gems 97PM-30 Dominique Wilkins Georgia Bulldogs 100
97/98 Metal Universe Precious Metal Gems 97PM-31 Hakeem Olajuwon Houston Cougars 100
97/98 Metal Universe Precious Metal Gems 97PM-32 Dave Cowens Florida State Seminoles 100
97/98 Metal Universe Precious Metal Gems 97PM-33 Gary Payton Oregon State Beavers 100
97/98 Metal Universe Precious Metal Gems 97PM-34 Isiah Thomas Indiana Hoosiers 100
97/98 Metal Universe Precious Metal Gems 97PM-35 LeBron James St. Vincent – St. Mary Fighting Irish 100
97/98 Metal Universe Precious Metal Gems 97PM-36 David Thompson NC State Wolfpack 100
97/98 Metal Universe Precious Metal Gems 97PM-37 Jason Kidd California Golden Bears 100
97/98 Metal Universe Precious Metal Gems 97PM-38 Paul Pierce Kansas Jayhawks 100
97/98 Metal Universe Precious Metal Gems 97PM-39 Tim Hardaway UTEP Miners 100
97/98 Metal Universe Precious Metal Gems 97PM-40 A.C. Green Oregon State Beavers 100
97/98 Metal Universe Precious Metal Gems 97PM-41 John Havlicek Ohio State Buckeyes 100
97/98 Metal Universe Precious Metal Gems 97PM-42 Grant Hill Duke Blue Devils 100
97/98 Metal Universe Precious Metal Gems 97PM-43 Allen Iverson Georgetown Hoyas 100
97/98 Metal Universe Precious Metal Gems 97PM-44 Mark A. Jackson St. John's Red Storm 100
97/98 Metal Universe Precious Metal Gems 97PM-45 Clyde Drexler Houston Cougars 100
97/98 Metal Universe Precious Metal Gems 97PM-46 Julius Erving Massachusetts Minutemen 100
97/98 Metal Universe Precious Metal Gems 97PM-47 Cheryl Miller USC Trojans 100
97/98 Metal Universe Precious Metal Gems 97PM-48 Bill Walton UCLA Bruins 100
97/98 Metal Universe Precious Metal Gems 97PM-49 Tony Gwynn San Diego State Aztecs 100
97/98 Metal Universe Precious Metal Gems 97PM-50 Michael Jordan North Carolina Tar Heels 100
98/99 Metal Universe Precious Metal Gems 98PM-1 Elvin Hayes Houston Cougars 50
98/99 Metal Universe Precious Metal Gems 98PM-2 Mark Price Georgia Tech Yellow Jackets 50
98/99 Metal Universe Precious Metal Gems 98PM-3 Muggsy Bogues Wake Forest Demon Deacons 50
98/99 Metal Universe Precious Metal Gems 98PM-4 Dave Cowens Florida State Seminoles 50
98/99 Metal Universe Precious Metal Gems 98PM-5 Walt Frazier Southern Illinois Salukis 50
98/99 Metal Universe Precious Metal Gems 98PM-6 Alonzo Mourning Georgetown Hoyas 50
98/99 Metal Universe Precious Metal Gems 98PM-7 Danny Manning Kansas Jayhawks 50
98/99 Metal Universe Precious Metal Gems 98PM-8 Anfernee Hardaway Memphis Tigers 50
98/99 Metal Universe Precious Metal Gems 98PM-9 Jason Kidd California Golden Bears 50
98/99 Metal Universe Precious Metal Gems 98PM-10 Spud Webb NC State Wolfpack 50
98/99 Metal Universe Precious Metal Gems 98PM-11 Larry Bird Indiana State Sycamores 50
98/99 Metal Universe Precious Metal Gems 98PM-12 John Havlicek Ohio State Buckeyes 50
98/99 Metal Universe Precious Metal Gems 98PM-13 Nick Van Exel Cincinnati Bearcats 50
98/99 Metal Universe Precious Metal Gems 98PM-14 Robert Horry Alabama Crimson Tide 50
98/99 Metal Universe Precious Metal Gems 98PM-15 Reggie Miller UCLA Bruins 50
98/99 Metal Universe Precious Metal Gems 98PM-16 Spencer Haywood / None 50
98/99 Metal Universe Precious Metal Gems 98PM-17 Chet Walker Bradley Braves 50
98/99 Metal Universe Precious Metal Gems 98PM-18 Gary Payton Oregon State Beavers 50
98/99 Metal Universe Precious Metal Gems 98PM-19 Cheryl Miller USC Trojans 50
98/99 Metal Universe Precious Metal Gems 98PM-20 Jeff Hornacek Iowa State Cyclones 50
98/99 Metal Universe Precious Metal Gems 98PM-21 David Robinson Navy Midshipmen 50
98/99 Metal Universe Precious Metal Gems 98PM-22 Vinny Del Negro NC State Wolfpack 50
98/99 Metal Universe Precious Metal Gems 98PM-23 Michael Jordan North Carolina Tar Heels 50
98/99 Metal Universe Precious Metal Gems 98PM-24 Wilt Chamberlain Kansas Jayhawks 50
98/99 Metal Universe Precious Metal Gems 98PM-25 Allan Houston Tennessee Volunteers 50
98/99 Metal Universe Precious Metal Gems 98PM-26 Dominique Wilkins Georgia Bulldogs 50
98/99 Metal Universe Precious Metal Gems 98PM-27 Micheal Ray Richardson Montana Grizzlies 50
98/99 Metal Universe Precious Metal Gems 98PM-28 Karl Malone Louisiana Tech Bulldogs 50
98/99 Metal Universe Precious Metal Gems 98PM-29 Isiah Thomas Indiana Hoosiers 50
98/99 Metal Universe Precious Metal Gems 98PM-30 Jamal Mashburn Kentucky Wildcats 50
98/99 Metal Universe Precious Metal Gems 98PM-31 Dennis Rodman Southeastern Oklahoma State Savage Storm 50
98/99 Metal Universe Precious Metal Gems 98PM-32 Tony Gwynn San Diego State Aztecs 50
98/99 Metal Universe Precious Metal Gems 98PM-33 Lou Hudson Minnesota Golden Gophers 50
98/99 Metal Universe Precious Metal Gems 98PM-34 Bill Russell San Francisco Dons 50
98/99 Metal Universe Precious Metal Gems 98PM-35 A.C. Green Oregon State Beavers 50
98/99 Metal Universe Precious Metal Gems 98PM-36 Grant Hill Duke Blue Devils 50
98/99 Metal Universe Precious Metal Gems 98PM-37 LeBron James St. Vincent – St. Mary Fighting Irish 50
98/99 Metal Universe Precious Metal Gems 98PM-38 Nate Thurmond / None 50
98/99 Metal Universe Precious Metal Gems 98PM-39 Julius Erving Massachusetts Minutemen 50
98/99 Metal Universe Precious Metal Gems 98PM-40 Paul Pierce Kansas Jayhawks 50
98/99 Metal Universe Precious Metal Gems 98PM-41 Allen Iverson Georgetown Hoyas 50
98/99 Metal Universe Precious Metal Gems 98PM-42 Bill Walton UCLA Bruins 50
98/99 Metal Universe Precious Metal Gems 98PM-43 Bernard King Tennessee Volunteers 50
98/99 Metal Universe Precious Metal Gems 98PM-44 Antoine Walker Kentucky Wildcats 50
98/99 Metal Universe Precious Metal Gems 98PM-45 Christian Laettner Duke Blue Devils 50
98/99 Metal Universe Precious Metal Gems 98PM-46 Hakeem Olajuwon Houston Cougars 50
98/99 Metal Universe Precious Metal Gems 98PM-47 Clyde Drexler Houston Cougars 50
98/99 Metal Universe Precious Metal Gems 98PM-48 Magic Johnson Michigan State Spartans 50
98/99 Metal Universe Precious Metal Gems 98PM-49 Ray Allen Connecticut Huskies 50
98/99 Metal Universe Precious Metal Gems 98PM-50 Larry Johnson UNLV Runnin' Rebels 50
97/98 Z-Force Rave Z-1 Isiah Thomas Indiana Hoosiers 399
97/98 Z-Force Rave Z-2 Dennis Rodman Southeastern Oklahoma State Savage Storm 399
97/98 Z-Force Rave Z-3 Larry Bird Indiana State Sycamores 399
97/98 Z-Force Rave Z-4 John Havlicek Ohio State Buckeyes 399
97/98 Z-Force Rave Z-5 Dominique Wilkins Georgia Bulldogs 399
97/98 Z-Force Rave Z-6 David Robinson Navy Midshipmen 399
97/98 Z-Force Rave Z-7 Muggsy Bogues Wake Forest Demon Deacons 399
97/98 Z-Force Rave Z-8 Mookie Blaylock Oklahoma Sooners 399
97/98 Z-Force Rave Z-9 Larry Johnson UNLV Runnin' Rebels 399
97/98 Z-Force Rave Z-10 Danny Manning Kansas Jayhawks 399
97/98 Z-Force Rave Z-11 Dave Cowens Florida State Seminoles 399
97/98 Z-Force Rave Z-12 Cheryl Miller USC Trojans 399
97/98 Z-Force Rave Z-13 Allen Iverson Georgetown Hoyas 399
97/98 Z-Force Rave Z-14 Nate Thurmond / None 399
97/98 Z-Force Rave Z-15 Elvin Hayes Houston Cougars 399
97/98 Z-Force Rave Z-16 Lou Hudson Minnesota Golden Gophers 399
97/98 Z-Force Rave Z-17 Antoine Walker Kentucky Wildcats 399
97/98 Z-Force Rave Z-18 A.C. Green Oregon State Beavers 399
97/98 Z-Force Rave Z-19 Bill Walton UCLA Bruins 399
97/98 Z-Force Rave Z-20 Magic Johnson Michigan State Spartans 399
97/98 Z-Force Rave Z-21 Ray Allen Connecticut Huskies 399
97/98 Z-Force Rave Z-22 Jamal Mashburn Kentucky Wildcats 399
97/98 Z-Force Rave Z-23 Tony Gwynn San Diego State Aztecs 399
97/98 Z-Force Rave Z-24 Jason Kidd California Golden Bears 399
97/98 Z-Force Rave Z-25 Hakeem Olajuwon Houston Cougars 399
97/98 Z-Force Rave Z-26 Hal Greer Marshall Thundering Herd 399
97/98 Z-Force Rave Z-27 Paul Pierce Kansas Jayhawks 399
97/98 Z-Force Rave Z-28 Wilt Chamberlain Kansas Jayhawks 399
97/98 Z-Force Rave Z-29 Shawn Bradley BYU Cougars 399
97/98 Z-Force Rave Z-30 Bill Laimbeer Notre Dame Fighting Irish 399
97/98 Z-Force Rave Z-31 Grant Hill Duke Blue Devils 399
97/98 Z-Force Rave Z-32 Karl Malone Louisiana Tech Bulldogs 399
97/98 Z-Force Rave Z-33 Michael Jordan North Carolina Tar Heels 399
97/98 Z-Force Rave Z-34 Alonzo Mourning Georgetown Hoyas 399
97/98 Z-Force Rave Z-35 Nick Van Exel Cincinnati Bearcats 399
97/98 Z-Force Rave Z-36 Clyde Drexler Houston Cougars 399
97/98 Z-Force Rave Z-37 Eddie Jones Temple Owls 399
97/98 Z-Force Rave Z-38 Gary Payton Oregon State Beavers 399
97/98 Z-Force Rave Z-39 Allan Houston Tennessee Volunteers 399
97/98 Z-Force Rave Z-40 Bill Russell San Francisco Dons 399
97/98 Z-Force Rave Z-41 David Thompson NC State Wolfpack 399
97/98 Z-Force Rave Z-42 Julius Erving Massachusetts Minutemen 399
97/98 Z-Force Rave Z-43 Walt Frazier Southern Illinois Salukis 399
97/98 Z-Force Rave Z-44 Mark Price Georgia Tech Yellow Jackets 399
97/98 Z-Force Rave Z-45 Reggie Miller UCLA Bruins 399
97/98 Z-Force Rave Z-46 Spencer Haywood / None 399
97/98 Z-Force Rave Z-47 Harold Miner USC Trojans 399
97/98 Z-Force Rave Z-48 Bernard King Tennessee Volunteers 399
97/98 Z-Force Rave Z-49 Anfernee Hardaway Memphis Tigers 399
97/98 Z-Force Rave Z-50 LeBron James St. Vincent – St. Mary Fighting Irish 399
97/98 Z-Force Super Rave // Z-1 Isiah Thomas Indiana Hoosiers 50
97/98 Z-Force Super Rave // Z-2 Dennis Rodman Southeastern Oklahoma State Savage Storm 50
97/98 Z-Force Super Rave // Z-3 Larry Bird Indiana State Sycamores 50
97/98 Z-Force Super Rave // Z-4 John Havlicek Ohio State Buckeyes 50
97/98 Z-Force Super Rave // Z-5 Dominique Wilkins Georgia Bulldogs 50
97/98 Z-Force Super Rave // Z-6 David Robinson Navy Midshipmen 50
97/98 Z-Force Super Rave // Z-7 Muggsy Bogues Wake Forest Demon Deacons 50
97/98 Z-Force Super Rave // Z-8 Mookie Blaylock Oklahoma Sooners 50
97/98 Z-Force Super Rave // Z-9 Larry Johnson UNLV Runnin' Rebels 50
97/98 Z-Force Super Rave // Z-10 Danny Manning Kansas Jayhawks 50
97/98 Z-Force Super Rave // Z-11 Dave Cowens Florida State Seminoles 50
97/98 Z-Force Super Rave // Z-12 Cheryl Miller USC Trojans 50
97/98 Z-Force Super Rave // Z-13 Allen Iverson Georgetown Hoyas 50
97/98 Z-Force Super Rave // Z-14 Nate Thurmond / None 50
97/98 Z-Force Super Rave // Z-15 Elvin Hayes Houston Cougars 50
97/98 Z-Force Super Rave // Z-16 Lou Hudson Minnesota Golden Gophers 50
97/98 Z-Force Super Rave // Z-17 Antoine Walker Kentucky Wildcats 50
97/98 Z-Force Super Rave // Z-18 A.C. Green Oregon State Beavers 50
97/98 Z-Force Super Rave // Z-19 Bill Walton UCLA Bruins 50
97/98 Z-Force Super Rave // Z-20 Magic Johnson Michigan State Spartans 50
97/98 Z-Force Super Rave // Z-21 Ray Allen Connecticut Huskies 50
97/98 Z-Force Super Rave // Z-22 Jamal Mashburn Kentucky Wildcats 50
97/98 Z-Force Super Rave // Z-23 Tony Gwynn San Diego State Aztecs 50
97/98 Z-Force Super Rave // Z-24 Jason Kidd California Golden Bears 50
97/98 Z-Force Super Rave // Z-25 Hakeem Olajuwon Houston Cougars 50
97/98 Z-Force Super Rave // Z-26 Hal Greer Marshall Thundering Herd 50
97/98 Z-Force Super Rave // Z-27 Paul Pierce Kansas Jayhawks 50
97/98 Z-Force Super Rave // Z-28 Wilt Chamberlain Kansas Jayhawks 50
97/98 Z-Force Super Rave // Z-29 Shawn Bradley BYU Cougars 50
97/98 Z-Force Super Rave // Z-30 Bill Laimbeer Notre Dame Fighting Irish 50
97/98 Z-Force Super Rave // Z-31 Grant Hill Duke Blue Devils 50
97/98 Z-Force Super Rave // Z-32 Karl Malone Louisiana Tech Bulldogs 50
97/98 Z-Force Super Rave // Z-33 Michael Jordan North Carolina Tar Heels 50
97/98 Z-Force Super Rave // Z-34 Alonzo Mourning Georgetown Hoyas 50
97/98 Z-Force Super Rave // Z-35 Nick Van Exel Cincinnati Bearcats 50
97/98 Z-Force Super Rave // Z-36 Clyde Drexler Houston Cougars 50
97/98 Z-Force Super Rave // Z-37 Eddie Jones Temple Owls 50
97/98 Z-Force Super Rave // Z-38 Gary Payton Oregon State Beavers 50
97/98 Z-Force Super Rave // Z-39 Allan Houston Tennessee Volunteers 50
97/98 Z-Force Super Rave // Z-40 Bill Russell San Francisco Dons 50
97/98 Z-Force Super Rave // Z-41 David Thompson NC State Wolfpack 50
97/98 Z-Force Super Rave // Z-42 Julius Erving Massachusetts Minutemen 50
97/98 Z-Force Super Rave // Z-43 Walt Frazier Southern Illinois Salukis 50
97/98 Z-Force Super Rave // Z-44 Mark Price Georgia Tech Yellow Jackets 50
97/98 Z-Force Super Rave // Z-45 Reggie Miller UCLA Bruins 50
97/98 Z-Force Super Rave // Z-46 Spencer Haywood / None 50
97/98 Z-Force Super Rave // Z-47 Harold Miner USC Trojans 50
97/98 Z-Force Super Rave // Z-48 Bernard King Tennessee Volunteers 50
97/98 Z-Force Super Rave // Z-49 Anfernee Hardaway Memphis Tigers 50
97/98 Z-Force Super Rave // Z-50 LeBron James St. Vincent – St. Mary Fighting Irish 50
97/98 Fleer Ultra ULT-1 Ray Allen Connecticut Huskies 1:5
97/98 Fleer Ultra ULT-2 Reggie Miller UCLA Bruins 1:5
97/98 Fleer Ultra ULT-3 Nick Van Exel Cincinnati Bearcats 1:5
97/98 Fleer Ultra ULT-4 Spud Webb NC State Wolfpack 1:5
97/98 Fleer Ultra ULT-5 Lou Hudson Minnesota Golden Gophers 1:5
97/98 Fleer Ultra ULT-6 A.C. Green Oregon State Beavers 1:5
97/98 Fleer Ultra ULT-7 Antoine Walker Kentucky Wildcats 1:5
97/98 Fleer Ultra ULT-8 Danny Manning Kansas Jayhawks 1:5
97/98 Fleer Ultra ULT-9 Bill Walton UCLA Bruins 1:5
97/98 Fleer Ultra ULT-10 Alonzo Mourning Georgetown Hoyas 1:5
97/98 Fleer Ultra ULT-11 Anfernee Hardaway Memphis Tigers 1:5
97/98 Fleer Ultra ULT-12 Larry Bird Indiana State Sycamores 1:5
97/98 Fleer Ultra ULT-13 John Havlicek Ohio State Buckeyes 1:5
97/98 Fleer Ultra ULT-14 Derrick Coleman Syracuse Orange 1:5
97/98 Fleer Ultra ULT-15 Hakeem Olajuwon Houston Cougars 1:5
97/98 Fleer Ultra ULT-16 Allan Houston Tennessee Volunteers 1:5
97/98 Fleer Ultra ULT-17 David Robinson Navy Midshipmen 1:5
97/98 Fleer Ultra ULT-18 Muggsy Bogues Wake Forest Demon Deacons 1:5
97/98 Fleer Ultra ULT-19 Clyde Drexler Houston Cougars 1:5
97/98 Fleer Ultra ULT-20 Harold Miner USC Trojans 1:5
97/98 Fleer Ultra ULT-21 Bernard King Tennessee Volunteers 1:5
97/98 Fleer Ultra ULT-22 Bill Russell San Francisco Dons 1:5
97/98 Fleer Ultra ULT-23 Magic Johnson Michigan State Spartans 1:5
97/98 Fleer Ultra ULT-24 Karl Malone Louisiana Tech Bulldogs 1:5
97/98 Fleer Ultra ULT-25 David Thompson NC State Wolfpack 1:5
97/98 Fleer Ultra ULT-26 Larry Johnson UNLV Runnin' Rebels 1:5
97/98 Fleer Ultra ULT-27 Tony Gwynn San Diego State Aztecs 1:5
97/98 Fleer Ultra ULT-28 Dennis Rodman Southeastern Oklahoma State Savage Storm 1:5
97/98 Fleer Ultra ULT-29 Isiah Thomas Indiana Hoosiers 1:5
97/98 Fleer Ultra ULT-30 Eddie Jones Temple Owls 1:5
97/98 Fleer Ultra ULT-31 Cheryl Miller USC Trojans 1:5
97/98 Fleer Ultra ULT-32 Gary Payton Oregon State Beavers 1:5
97/98 Fleer Ultra ULT-33 Allen Iverson Georgetown Hoyas 1:5
97/98 Fleer Ultra ULT-34 Paul Pierce Kansas Jayhawks 1:5
97/98 Fleer Ultra ULT-35 Christian Laettner Duke Blue Devils 1:5
97/98 Fleer Ultra ULT-36 Jason Kidd California Golden Bears 1:5
97/98 Fleer Ultra ULT-37 Walt Frazier Southern Illinois Salukis 1:5
97/98 Fleer Ultra ULT-38 Dominique Wilkins Georgia Bulldogs 1:5
97/98 Fleer Ultra ULT-39 Michael Jordan North Carolina Tar Heels 1:5
97/98 Fleer Ultra ULT-40 Grant Hill Duke Blue Devils 1:5
97/98 Fleer Ultra ULT-41 LeBron James St. Vincent – St. Mary Fighting Irish 1:5
97/98 Fleer Ultra ULT-42 Julius Erving Massachusetts Minutemen 1:5
97/98 Fleer Ultra ULT-43 Micheal Ray Richardson Montana Grizzlies 1:5
97/98 Fleer Ultra ULT-44 Wilt Chamberlain Kansas Jayhawks 1:5
97/98 Fleer Ultra ULT-45 Jamal Mashburn Kentucky Wildcats 1:5
97/98 Fleer Ultra ULT-46 Meyers Leonard Illinois Fighting Illini 1:5
97/98 Fleer Ultra ULT-47 Jeremy Lamb Connecticut Huskies 1:5
97/98 Fleer Ultra ULT-48 Kendall Marshall North Carolina Tar Heels 1:5
97/98 Fleer Ultra ULT-49 Moe Harkless St. John's Red Storm 1:5
97/98 Fleer Ultra ULT-50 Tyler Zeller North Carolina Tar Heels 1:5
97/98 Fleer Ultra Platinum Medallion // ULT-1 Ray Allen Connecticut Huskies 100
97/98 Fleer Ultra Platinum Medallion // ULT-2 Reggie Miller UCLA Bruins 100
97/98 Fleer Ultra Platinum Medallion // ULT-3 Nick Van Exel Cincinnati Bearcats 100
97/98 Fleer Ultra Platinum Medallion // ULT-4 Spud Webb NC State Wolfpack 100
97/98 Fleer Ultra Platinum Medallion // ULT-5 Lou Hudson Minnesota Golden Gophers 100
97/98 Fleer Ultra Platinum Medallion // ULT-6 A.C. Green Oregon State Beavers 100
97/98 Fleer Ultra Platinum Medallion // ULT-7 Antoine Walker Kentucky Wildcats 100
97/98 Fleer Ultra Platinum Medallion // ULT-8 Danny Manning Kansas Jayhawks 100
97/98 Fleer Ultra Platinum Medallion // ULT-9 Bill Walton UCLA Bruins 100
97/98 Fleer Ultra Platinum Medallion // ULT-10 Alonzo Mourning Georgetown Hoyas 100
97/98 Fleer Ultra Platinum Medallion // ULT-11 Anfernee Hardaway Memphis Tigers 100
97/98 Fleer Ultra Platinum Medallion // ULT-12 Larry Bird Indiana State Sycamores 100
97/98 Fleer Ultra Platinum Medallion // ULT-13 John Havlicek Ohio State Buckeyes 100
97/98 Fleer Ultra Platinum Medallion // ULT-14 Derrick Coleman Syracuse Orange 100
97/98 Fleer Ultra Platinum Medallion // ULT-15 Hakeem Olajuwon Houston Cougars 100
97/98 Fleer Ultra Platinum Medallion // ULT-16 Allan Houston Tennessee Volunteers 100
97/98 Fleer Ultra Platinum Medallion // ULT-17 David Robinson Navy Midshipmen 100
97/98 Fleer Ultra Platinum Medallion // ULT-18 Muggsy Bogues Wake Forest Demon Deacons 100
97/98 Fleer Ultra Platinum Medallion // ULT-19 Clyde Drexler Houston Cougars 100
97/98 Fleer Ultra Platinum Medallion // ULT-20 Harold Miner USC Trojans 100
97/98 Fleer Ultra Platinum Medallion // ULT-21 Bernard King Tennessee Volunteers 100
97/98 Fleer Ultra Platinum Medallion // ULT-22 Bill Russell San Francisco Dons 100
97/98 Fleer Ultra Platinum Medallion // ULT-23 Magic Johnson Michigan State Spartans 100
97/98 Fleer Ultra Platinum Medallion // ULT-24 Karl Malone Louisiana Tech Bulldogs 100
97/98 Fleer Ultra Platinum Medallion // ULT-25 David Thompson NC State Wolfpack 100
97/98 Fleer Ultra Platinum Medallion // ULT-26 Larry Johnson UNLV Runnin' Rebels 100
97/98 Fleer Ultra Platinum Medallion // ULT-27 Tony Gwynn San Diego State Aztecs 100
97/98 Fleer Ultra Platinum Medallion // ULT-28 Dennis Rodman Southeastern Oklahoma State Savage Storm 100
97/98 Fleer Ultra Platinum Medallion // ULT-29 Isiah Thomas Indiana Hoosiers 100
97/98 Fleer Ultra Platinum Medallion // ULT-30 Eddie Jones Temple Owls 100
97/98 Fleer Ultra Platinum Medallion // ULT-31 Cheryl Miller USC Trojans 100
97/98 Fleer Ultra Platinum Medallion // ULT-32 Gary Payton Oregon State Beavers 100
97/98 Fleer Ultra Platinum Medallion // ULT-33 Allen Iverson Georgetown Hoyas 100
97/98 Fleer Ultra Platinum Medallion // ULT-34 Paul Pierce Kansas Jayhawks 100
97/98 Fleer Ultra Platinum Medallion // ULT-35 Christian Laettner Duke Blue Devils 100
97/98 Fleer Ultra Platinum Medallion // ULT-36 Jason Kidd California Golden Bears 100
97/98 Fleer Ultra Platinum Medallion // ULT-37 Walt Frazier Southern Illinois Salukis 100
97/98 Fleer Ultra Platinum Medallion // ULT-38 Dominique Wilkins Georgia Bulldogs 100
97/98 Fleer Ultra Platinum Medallion // ULT-39 Michael Jordan North Carolina Tar Heels 100
97/98 Fleer Ultra Platinum Medallion // ULT-40 Grant Hill Duke Blue Devils 100
97/98 Fleer Ultra Platinum Medallion // ULT-41 LeBron James St. Vincent – St. Mary Fighting Irish 100
97/98 Fleer Ultra Platinum Medallion // ULT-42 Julius Erving Massachusetts Minutemen 100
97/98 Fleer Ultra Platinum Medallion // ULT-43 Micheal Ray Richardson Montana Grizzlies 100
97/98 Fleer Ultra Platinum Medallion // ULT-44 Wilt Chamberlain Kansas Jayhawks 100
97/98 Fleer Ultra Platinum Medallion // ULT-45 Jamal Mashburn Kentucky Wildcats 100
97/98 Fleer Ultra Platinum Medallion // ULT-46 Meyers Leonard Illinois Fighting Illini 100
97/98 Fleer Ultra Platinum Medallion // ULT-47 Jeremy Lamb Connecticut Huskies 100
97/98 Fleer Ultra Platinum Medallion // ULT-48 Kendall Marshall North Carolina Tar Heels 100
97/98 Fleer Ultra Platinum Medallion // ULT-49 Moe Harkless St. John's Red Storm 100
97/98 Fleer Ultra Platinum Medallion // ULT-50 Tyler Zeller North Carolina Tar Heels 100
99/00 Flair Showcase Fresh Ink SFI-AD Adrian Dantley Notre Dame Fighting Irish Auto Group E 1:179 (Overall Showcase Fresh Ink 1:25)
99/00 Flair Showcase Fresh Ink SFI-AH Anfernee Hardaway Memphis Tigers Auto Group B 1:1,007 (Overall Showcase Fresh Ink 1:25)
99/00 Flair Showcase Fresh Ink SFI-AI Allen Iverson Georgetown Hoyas Auto Group B 1:1,007 (Overall Showcase Fresh Ink 1:25)
99/00 Flair Showcase Fresh Ink SFI-AM Alonzo Mourning Georgetown Hoyas Auto Group C 1:756 (Overall Showcase Fresh Ink 1:25)
99/00 Flair Showcase Fresh Ink SFI-BD Brad Daugherty North Carolina Tar Heels Auto Group F 1:36 (Overall Showcase Fresh Ink 1:25)
99/00 Flair Showcase Fresh Ink SFI-BL Bill Laimbeer Notre Dame Fighting Irish Auto Group F 1:36 (Overall Showcase Fresh Ink 1:25)
99/00 Flair Showcase Fresh Ink SFI-BM Bob McAdoo North Carolina Tar Heels Auto Group F 1:36 (Overall Showcase Fresh Ink 1:25)
99/00 Flair Showcase Fresh Ink SFI-BR Bill Russell San Francisco Dons Auto Group B 1:1,007 (Overall Showcase Fresh Ink 1:25)
99/00 Flair Showcase Fresh Ink SFI-CD Clyde Drexler Houston Cougars Auto Group C 1:756 (Overall Showcase Fresh Ink 1:25)
99/00 Flair Showcase Fresh Ink SFI-CM Cheryl Miller USC Trojans Auto Group C 1:756 (Overall Showcase Fresh Ink 1:25)
99/00 Flair Showcase Fresh Ink SFI-DM Danny Manning Kansas Jayhawks Auto Group D 1:308 (Overall Showcase Fresh Ink 1:25)
99/00 Flair Showcase Fresh Ink SFI-DR David Robinson Navy Midshipmen Auto Group B 1:1,007 (Overall Showcase Fresh Ink 1:25)
99/00 Flair Showcase Fresh Ink SFI-DW Dominique Wilkins Georgia Bulldogs Auto Group B 1:1,007 (Overall Showcase Fresh Ink 1:25)
99/00 Flair Showcase Fresh Ink SFI-EJ Eddie Jones Temple Owls Auto Group F 1:36 (Overall Showcase Fresh Ink 1:25)
99/00 Flair Showcase Fresh Ink SFI-FL Fat Lever Arizona State Sun Devils Auto Group F 1:36 (Overall Showcase Fresh Ink 1:25)
99/00 Flair Showcase Fresh Ink SFI-GH Grant Hill Duke Blue Devils Auto Group B 1:1,007 (Overall Showcase Fresh Ink 1:25)
99/00 Flair Showcase Fresh Ink SFI-HM Harold Miner USC Trojans Auto Group F 1:36 (Overall Showcase Fresh Ink 1:25)
99/00 Flair Showcase Fresh Ink SFI-HO Allan Houston Tennessee Volunteers Auto Group F 1:36 (Overall Showcase Fresh Ink 1:25)
99/00 Flair Showcase Fresh Ink SFI-IT Isiah Thomas Indiana Hoosiers Auto Group C 1:756 (Overall Showcase Fresh Ink 1:25)
99/00 Flair Showcase Fresh Ink SFI-JA LeBron James St. Vincent – St. Mary Fighting Irish Auto Group B 1:1,007 (Overall Showcase Fresh Ink 1:25)
99/00 Flair Showcase Fresh Ink SFI-JC Jared Cunningham Oregon State Beavers Auto Group F 1:36 (Overall Showcase Fresh Ink 1:25)
99/00 Flair Showcase Fresh Ink SFI-JE Julius Erving Massachusetts Minutemen Auto Group B 1:1,007 (Overall Showcase Fresh Ink 1:25)
99/00 Flair Showcase Fresh Ink SFI-JJ Jim Jackson Ohio State Buckeyes Auto Group F 1:36 (Overall Showcase Fresh Ink 1:25)
99/00 Flair Showcase Fresh Ink SFI-JK Jason Kidd California Golden Bears Auto Group D 1:308 (Overall Showcase Fresh Ink 1:25)
99/00 Flair Showcase Fresh Ink SFI-JM Jamal Mashburn Kentucky Wildcats Auto Group E 1:179 (Overall Showcase Fresh Ink 1:25)
99/00 Flair Showcase Fresh Ink SFI-JO Michael Jordan North Carolina Tar Heels Auto Group A 1:8,975 (Overall Showcase Fresh Ink 1:25)
99/00 Flair Showcase Fresh Ink SFI-KM Khris Middleton Texas A&M Aggies Auto Group F 1:36 (Overall Showcase Fresh Ink 1:25)
99/00 Flair Showcase Fresh Ink SFI-LB Larry Bird Indiana State Sycamores Auto Group B 1:1,007 (Overall Showcase Fresh Ink 1:25)
99/00 Flair Showcase Fresh Ink SFI-LJ Larry Johnson UNLV Runnin' Rebels Auto Group B 1:1,007 (Overall Showcase Fresh Ink 1:25)
99/00 Flair Showcase Fresh Ink SFI-LS Lonnie Shelton Oregon State Beavers Auto Group F 1:36 (Overall Showcase Fresh Ink 1:25)
99/00 Flair Showcase Fresh Ink SFI-MA Karl Malone Louisiana Tech Bulldogs Auto Group C 1:756 (Overall Showcase Fresh Ink 1:25)
99/00 Flair Showcase Fresh Ink SFI-MB Muggsy Bogues Wake Forest Demon Deacons Auto Group F 1:36 (Overall Showcase Fresh Ink 1:25)
99/00 Flair Showcase Fresh Ink SFI-MC Michael Cooper New Mexico Lobos Auto Group E 1:179 (Overall Showcase Fresh Ink 1:25)
99/00 Flair Showcase Fresh Ink SFI-MG Mike Glover / None Auto Group F 1:36 (Overall Showcase Fresh Ink 1:25)
99/00 Flair Showcase Fresh Ink SFI-MJ Magic Johnson Michigan State Spartans Auto Group B 1:1,007 (Overall Showcase Fresh Ink 1:25)
99/00 Flair Showcase Fresh Ink SFI-ML Meyers Leonard Illinois Fighting Illini Auto Group E 1:179 (Overall Showcase Fresh Ink 1:25)
99/00 Flair Showcase Fresh Ink SFI-MP Miles Plumlee Duke Blue Devils Auto Group F 1:36 (Overall Showcase Fresh Ink 1:25)
99/00 Flair Showcase Fresh Ink SFI-NT Nate Thurmond / None Auto Group D 1:308 (Overall Showcase Fresh Ink 1:25)
99/00 Flair Showcase Fresh Ink SFI-OC Olek Czyz Nevada Wolf Pack Auto Group F 1:36 (Overall Showcase Fresh Ink 1:25)
99/00 Flair Showcase Fresh Ink SFI-OL Hakeem Olajuwon Houston Cougars Auto Group C 1:756 (Overall Showcase Fresh Ink 1:25)
99/00 Flair Showcase Fresh Ink SFI-PP Paul Pierce Kansas Jayhawks Auto Group D 1:308 (Overall Showcase Fresh Ink 1:25)
99/00 Flair Showcase Fresh Ink SFI-PR Mark Price Georgia Tech Yellow Jackets Auto Group F 1:36 (Overall Showcase Fresh Ink 1:25)
99/00 Flair Showcase Fresh Ink SFI-RA Ray Allen Connecticut Huskies Auto Group C 1:756 (Overall Showcase Fresh Ink 1:25)
99/00 Flair Showcase Fresh Ink SFI-RH Robbie Hummel Purdue Boilermakers Auto Group F 1:36 (Overall Showcase Fresh Ink 1:25)
99/00 Flair Showcase Fresh Ink SFI-RM Reggie Miller UCLA Bruins Auto Group A 1:8,975 (Overall Showcase Fresh Ink 1:25)
99/00 Flair Showcase Fresh Ink SFI-RO Robert Horry Alabama Crimson Tide Auto Group F 1:36 (Overall Showcase Fresh Ink 1:25)
99/00 Flair Showcase Fresh Ink SFI-SH Spencer Haywood / None Auto Group D 1:308 (Overall Showcase Fresh Ink 1:25)
99/00 Flair Showcase Fresh Ink SFI-SW Spud Webb NC State Wolfpack Auto Group F 1:36 (Overall Showcase Fresh Ink 1:25)
99/00 Flair Showcase Fresh Ink SFI-TH Tim Hardaway UTEP Miners Auto Group E 1:179 (Overall Showcase Fresh Ink 1:25)
99/00 Flair Showcase Fresh Ink SFI-WB Will Barton Memphis Tigers Auto Group F 1:36 (Overall Showcase Fresh Ink 1:25)
99/00 Fleer Focus Fresh Ink FFI-AH Anfernee Hardaway Memphis Tigers Auto Group C 1:453 (Overall Focus Fresh Ink 1:25)
99/00 Fleer Focus Fresh Ink FFI-AI Allen Iverson Georgetown Hoyas Auto Group B 1:798 (Overall Focus Fresh Ink 1:25)
99/00 Fleer Focus Fresh Ink FFI-BJ Bernard James Florida State Seminoles Auto Group E 1:33 (Overall Focus Fresh Ink 1:25)
99/00 Fleer Focus Fresh Ink FFI-BK Bernard King Tennessee Volunteers Auto Group E 1:33 (Overall Focus Fresh Ink 1:25)
99/00 Fleer Focus Fresh Ink FFI-BL Bill Laimbeer Notre Dame Fighting Irish Auto Group E 1:33 (Overall Focus Fresh Ink 1:25)
99/00 Fleer Focus Fresh Ink FFI-BR Bill Russell San Francisco Dons Auto Group B 1:798 (Overall Focus Fresh Ink 1:25)
99/00 Fleer Focus Fresh Ink FFI-CD Clyde Drexler Houston Cougars Auto Group B 1:798 (Overall Focus Fresh Ink 1:25)
99/00 Fleer Focus Fresh Ink FFI-CM Cheryl Miller USC Trojans Auto Group C 1:453 (Overall Focus Fresh Ink 1:25)
99/00 Fleer Focus Fresh Ink FFI-DC Dave Cowens Florida State Seminoles Auto Group C 1:453 (Overall Focus Fresh Ink 1:25)
99/00 Fleer Focus Fresh Ink FFI-DM Danny Manning Kansas Jayhawks Auto Group C 1:453 (Overall Focus Fresh Ink 1:25)
99/00 Fleer Focus Fresh Ink FFI-DR David Robinson Navy Midshipmen Auto Group B 1:798 (Overall Focus Fresh Ink 1:25)
99/00 Fleer Focus Fresh Ink FFI-DT David Thompson NC State Wolfpack Auto Group D 1:308 (Overall Focus Fresh Ink 1:25)
99/00 Fleer Focus Fresh Ink FFI-DW Dominique Wilkins Georgia Bulldogs Auto Group C 1:453 (Overall Focus Fresh Ink 1:25)
99/00 Fleer Focus Fresh Ink FFI-EJ Eddie Jones Temple Owls Auto Group C 1:453 (Overall Focus Fresh Ink 1:25)
99/00 Fleer Focus Fresh Ink FFI-GH Grant Hill Duke Blue Devils Auto Group C 1:453 (Overall Focus Fresh Ink 1:25)
99/00 Fleer Focus Fresh Ink FFI-GR Glen Rice Michigan Wolverines Auto Group E 1:33 (Overall Focus Fresh Ink 1:25)
99/00 Fleer Focus Fresh Ink FFI-HM Harold Miner USC Trojans Auto Group D 1:308 (Overall Focus Fresh Ink 1:25)
99/00 Fleer Focus Fresh Ink FFI-IT Isiah Thomas Indiana Hoosiers Auto Group B 1:798 (Overall Focus Fresh Ink 1:25)
99/00 Fleer Focus Fresh Ink FFI-JC Jae Crowder Marquette Golden Eagles Auto Group E 1:33 (Overall Focus Fresh Ink 1:25)
99/00 Fleer Focus Fresh Ink FFI-JE Julius Erving Massachusetts Minutemen Auto Group B 1:798 (Overall Focus Fresh Ink 1:25)
99/00 Fleer Focus Fresh Ink FFI-JH Jeff Hornacek Iowa State Cyclones Auto Group E 1:33 (Overall Focus Fresh Ink 1:25)
99/00 Fleer Focus Fresh Ink FFI-JJ Jim Jackson Ohio State Buckeyes Auto Group E 1:33 (Overall Focus Fresh Ink 1:25)
99/00 Fleer Focus Fresh Ink FFI-JM Jamal Mashburn Kentucky Wildcats Auto Group E 1:33 (Overall Focus Fresh Ink 1:25)
99/00 Fleer Focus Fresh Ink FFI-JO Magic Johnson Michigan State Spartans Auto Group B 1:798 (Overall Focus Fresh Ink 1:25)
99/00 Fleer Focus Fresh Ink FFI-JS John Shurna Northwestern Wildcats Auto Group E 1:33 (Overall Focus Fresh Ink 1:25)
99/00 Fleer Focus Fresh Ink FFI-JW Jo Jo White Kansas Jayhawks Auto Group E 1:33 (Overall Focus Fresh Ink 1:25)
99/00 Fleer Focus Fresh Ink FFI-KJ Kris Joseph Syracuse Orange Auto Group E 1:33 (Overall Focus Fresh Ink 1:25)
99/00 Fleer Focus Fresh Ink FFI-KM Kevin Murphy / None Auto Group E 1:33 (Overall Focus Fresh Ink 1:25)
99/00 Fleer Focus Fresh Ink FFI-LB Larry Bird Indiana State Sycamores Auto Group B 1:798 (Overall Focus Fresh Ink 1:25)
99/00 Fleer Focus Fresh Ink FFI-LH Lou Hudson Minnesota Golden Gophers Auto Group E 1:33 (Overall Focus Fresh Ink 1:25)
99/00 Fleer Focus Fresh Ink FFI-LJ LeBron James St. Vincent – St. Mary Fighting Irish Auto Group B 1:798 (Overall Focus Fresh Ink 1:25)
99/00 Fleer Focus Fresh Ink FFI-LS Lonnie Shelton Oregon State Beavers Auto Group E 1:33 (Overall Focus Fresh Ink 1:25)
99/00 Fleer Focus Fresh Ink FFI-MA Karl Malone Louisiana Tech Bulldogs Auto Group B 1:798 (Overall Focus Fresh Ink 1:25)
99/00 Fleer Focus Fresh Ink FFI-MH Moe Harkless St. John's Red Storm Auto Group E 1:33 (Overall Focus Fresh Ink 1:25)
99/00 Fleer Focus Fresh Ink FFI-MJ Michael Jordan North Carolina Tar Heels Auto Group A 1:10,770 (Overall Focus Fresh Ink 1:25)
99/00 Fleer Focus Fresh Ink FFI-MR Micheal Ray Richardson Montana Grizzlies Auto Group E 1:33 (Overall Focus Fresh Ink 1:25)
99/00 Fleer Focus Fresh Ink FFI-NT Nate Thurmond / None Auto Group E 1:33 (Overall Focus Fresh Ink 1:25)
99/00 Fleer Focus Fresh Ink FFI-OC Olek Czyz Nevada Wolf Pack Auto Group E 1:33 (Overall Focus Fresh Ink 1:25)
99/00 Fleer Focus Fresh Ink FFI-PP Paul Pierce Kansas Jayhawks Auto Group D 1:308 (Overall Focus Fresh Ink 1:25)
99/00 Fleer Focus Fresh Ink FFI-RA Ray Allen Connecticut Huskies Auto Group C 1:453 (Overall Focus Fresh Ink 1:25)
99/00 Fleer Focus Fresh Ink FFI-RH Robert Horry Alabama Crimson Tide Auto Group E 1:33 (Overall Focus Fresh Ink 1:25)
99/00 Fleer Focus Fresh Ink FFI-RM Reggie Miller UCLA Bruins Auto Group B 1:798 (Overall Focus Fresh Ink 1:25)
99/00 Fleer Focus Fresh Ink FFI-RO Dennis Rodman Southeastern Oklahoma State Savage Storm Auto Group D 1:308 (Overall Focus Fresh Ink 1:25)
99/00 Fleer Focus Fresh Ink FFI-RR Ricardo Ratliffe Missouri Tigers Auto Group E 1:33 (Overall Focus Fresh Ink 1:25)
99/00 Fleer Focus Fresh Ink FFI-RS Robert Sacre Gonzaga Bulldogs Auto Group E 1:33 (Overall Focus Fresh Ink 1:25)
99/00 Fleer Focus Fresh Ink FFI-RT Reggie Theus UNLV Runnin' Rebels Auto Group E 1:33 (Overall Focus Fresh Ink 1:25)
99/00 Fleer Focus Fresh Ink FFI-SE Sean Elliott Arizona Wildcats Auto Group C 1:453 (Overall Focus Fresh Ink 1:25)
99/00 Fleer Focus Fresh Ink FFI-SH Spencer Haywood / None Auto Group A 1:10,770 (Overall Focus Fresh Ink 1:25)
99/00 Fleer Focus Fresh Ink FFI-TZ Tyler Zeller North Carolina Tar Heels Auto Group E 1:33 (Overall Focus Fresh Ink 1:25)
99/00 Fleer Focus Fresh Ink FFI-WF Walt Frazier Southern Illinois Salukis Auto Group D 1:308 (Overall Focus Fresh Ink 1:25)
99/00 Fleer Mystique Fresh Ink MFI-AD Adrian Dantley Notre Dame Fighting Irish Auto Group E 1:43 (Overall Mystique Fresh Ink 1:25)
99/00 Fleer Mystique Fresh Ink MFI-AH Anfernee Hardaway Memphis Tigers Auto Group C 1:173 (Overall Mystique Fresh Ink 1:25)
99/00 Fleer Mystique Fresh Ink MFI-AI Allen Iverson Georgetown Hoyas Auto Group B 1:917 (Overall Mystique Fresh Ink 1:25)
99/00 Fleer Mystique Fresh Ink MFI-AM Arnett Moultrie Mississippi State Bulldogs Auto Group E 1:43 (Overall Mystique Fresh Ink 1:25)
99/00 Fleer Mystique Fresh Ink MFI-BK Bernard King Tennessee Volunteers Auto Group D 1:133 (Overall Mystique Fresh Ink 1:25)
99/00 Fleer Mystique Fresh Ink MFI-BM Bob McAdoo North Carolina Tar Heels Auto Group E 1:43 (Overall Mystique Fresh Ink 1:25)
99/00 Fleer Mystique Fresh Ink MFI-BR Bill Russell San Francisco Dons Auto Group B 1:917 (Overall Mystique Fresh Ink 1:25)
99/00 Fleer Mystique Fresh Ink MFI-CD Clyde Drexler Houston Cougars Auto Group C 1:173 (Overall Mystique Fresh Ink 1:25)
99/00 Fleer Mystique Fresh Ink MFI-CM Cheryl Miller USC Trojans Auto Group C 1:173 (Overall Mystique Fresh Ink 1:25)
99/00 Fleer Mystique Fresh Ink MFI-CW Chet Walker Bradley Braves Auto Group E 1:43 (Overall Mystique Fresh Ink 1:25)
99/00 Fleer Mystique Fresh Ink MFI-DR David Robinson Navy Midshipmen Auto Group B 1:917 (Overall Mystique Fresh Ink 1:25)
99/00 Fleer Mystique Fresh Ink MFI-DT David Thompson NC State Wolfpack Auto Group C 1:173 (Overall Mystique Fresh Ink 1:25)
99/00 Fleer Mystique Fresh Ink MFI-DW Dominique Wilkins Georgia Bulldogs Auto Group C 1:173 (Overall Mystique Fresh Ink 1:25)
99/00 Fleer Mystique Fresh Ink MFI-EF Evan Fournier / None Auto Group E 1:43 (Overall Mystique Fresh Ink 1:25)
99/00 Fleer Mystique Fresh Ink MFI-GH Grant Hill Duke Blue Devils Auto Group C 1:173 (Overall Mystique Fresh Ink 1:25)
99/00 Fleer Mystique Fresh Ink MFI-HA Justin Hamilton LSU Tigers Auto Group E 1:43 (Overall Mystique Fresh Ink 1:25)
99/00 Fleer Mystique Fresh Ink MFI-IT Isiah Thomas Indiana Hoosiers Auto Group C 1:173 (Overall Mystique Fresh Ink 1:25)
99/00 Fleer Mystique Fresh Ink MFI-JE Julius Erving Massachusetts Minutemen Auto Group B 1:917 (Overall Mystique Fresh Ink 1:25)
99/00 Fleer Mystique Fresh Ink MFI-JG JaMychal Green Alabama Crimson Tide Auto Group E 1:43 (Overall Mystique Fresh Ink 1:25)
99/00 Fleer Mystique Fresh Ink MFI-JH John Havlicek Ohio State Buckeyes Auto Group C 1:173 (Overall Mystique Fresh Ink 1:25)
99/00 Fleer Mystique Fresh Ink MFI-JJ Jim Jackson Ohio State Buckeyes Auto Group D 1:133 (Overall Mystique Fresh Ink 1:25)
99/00 Fleer Mystique Fresh Ink MFI-JL Jeremy Lamb Connecticut Huskies Auto Group C 1:173 (Overall Mystique Fresh Ink 1:25)
99/00 Fleer Mystique Fresh Ink MFI-JO Michael Jordan North Carolina Tar Heels Auto Group A 1:8,975 (Overall Mystique Fresh Ink 1:25)
99/00 Fleer Mystique Fresh Ink MFI-KM Karl Malone Louisiana Tech Bulldogs Auto Group B 1:917 (Overall Mystique Fresh Ink 1:25)
99/00 Fleer Mystique Fresh Ink MFI-LB Larry Bird Indiana State Sycamores Auto Group B 1:917 (Overall Mystique Fresh Ink 1:25)
99/00 Fleer Mystique Fresh Ink MFI-LJ LeBron James St. Vincent – St. Mary Fighting Irish Auto Group B 1:917 (Overall Mystique Fresh Ink 1:25)
99/00 Fleer Mystique Fresh Ink MFI-LS Lonnie Shelton Oregon State Beavers Auto Group D 1:133 (Overall Mystique Fresh Ink 1:25)
99/00 Fleer Mystique Fresh Ink MFI-MA Mark A. Jackson St. John's Red Storm Auto Group D 1:133 (Overall Mystique Fresh Ink 1:25)
99/00 Fleer Mystique Fresh Ink MFI-MJ Magic Johnson Michigan State Spartans Auto Group B 1:917 (Overall Mystique Fresh Ink 1:25)
99/00 Fleer Mystique Fresh Ink MFI-MO Alonzo Mourning Georgetown Hoyas Auto Group C 1:173 (Overall Mystique Fresh Ink 1:25)
99/00 Fleer Mystique Fresh Ink MFI-MP Mark Price Georgia Tech Yellow Jackets Auto Group E 1:43 (Overall Mystique Fresh Ink 1:25)
99/00 Fleer Mystique Fresh Ink MFI-MR Micheal Ray Richardson Montana Grizzlies Auto Group E 1:43 (Overall Mystique Fresh Ink 1:25)
99/00 Fleer Mystique Fresh Ink MFI-MW Mark West Old Dominion Monarchs Auto Group D 1:133 (Overall Mystique Fresh Ink 1:25)
99/00 Fleer Mystique Fresh Ink MFI-NT Nate Thurmond / None Auto Group D 1:133 (Overall Mystique Fresh Ink 1:25)
99/00 Fleer Mystique Fresh Ink MFI-NV Nick Van Exel Cincinnati Bearcats Auto Group E 1:43 (Overall Mystique Fresh Ink 1:25)
99/00 Fleer Mystique Fresh Ink MFI-PP Paul Pierce Kansas Jayhawks Auto Group C 1:173 (Overall Mystique Fresh Ink 1:25)
99/00 Fleer Mystique Fresh Ink MFI-PR Pooh Richardson UCLA Bruins Auto Group E 1:43 (Overall Mystique Fresh Ink 1:25)
99/00 Fleer Mystique Fresh Ink MFI-QA Quincy Acy Baylor Bears Auto Group E 1:43 (Overall Mystique Fresh Ink 1:25)
99/00 Fleer Mystique Fresh Ink MFI-RA Ray Allen Connecticut Huskies Auto Group C 1:173 (Overall Mystique Fresh Ink 1:25)
99/00 Fleer Mystique Fresh Ink MFI-RE Bryant Reeves Oklahoma State Cowboys Auto Group E 1:43 (Overall Mystique Fresh Ink 1:25)
99/00 Fleer Mystique Fresh Ink MFI-RM Reggie Miller UCLA Bruins Auto Group A 1:8,975 (Overall Mystique Fresh Ink 1:25)
99/00 Fleer Mystique Fresh Ink MFI-RO Dennis Rodman Southeastern Oklahoma State Savage Storm Auto Group C 1:173 (Overall Mystique Fresh Ink 1:25)
99/00 Fleer Mystique Fresh Ink MFI-SB Shawn Bradley BYU Cougars Auto Group D 1:133 (Overall Mystique Fresh Ink 1:25)
99/00 Fleer Mystique Fresh Ink MFI-SE Sean Elliott Arizona Wildcats Auto Group D 1:133 (Overall Mystique Fresh Ink 1:25)
99/00 Fleer Mystique Fresh Ink MFI-SN Swen Nater UCLA Bruins Auto Group E 1:43 (Overall Mystique Fresh Ink 1:25)
99/00 Fleer Mystique Fresh Ink MFI-SW Spud Webb NC State Wolfpack Auto Group E 1:43 (Overall Mystique Fresh Ink 1:25)
99/00 Fleer Mystique Fresh Ink MFI-TT Tyshawn Taylor Kansas Jayhawks Auto Group E 1:43 (Overall Mystique Fresh Ink 1:25)
99/00 Fleer Mystique Fresh Ink MFI-WB William Buford Ohio State Buckeyes Auto Group E 1:43 (Overall Mystique Fresh Ink 1:25)
99/00 Fleer Mystique Fresh Ink MFI-WF Walt Frazier Southern Illinois Salukis Auto Group D 1:133 (Overall Mystique Fresh Ink 1:25)
99/00 Fleer Ultra Fresh Ink UFI-AD Adrian Dantley Notre Dame Fighting Irish Auto Group F 1:35 (Overall Fleer Ultra Fresh Ink 1:25)
99/00 Fleer Ultra Fresh Ink UFI-AG A.C. Green Oregon State Beavers Auto Group F 1:35 (Overall Fleer Ultra Fresh Ink 1:25)
99/00 Fleer Ultra Fresh Ink UFI-AH Allan Houston Tennessee Volunteers Auto Group F 1:35 (Overall Fleer Ultra Fresh Ink 1:25)
99/00 Fleer Ultra Fresh Ink UFI-AI Allen Iverson Georgetown Hoyas Auto Group C 1:1,026 (Overall Fleer Ultra Fresh Ink 1:25)
99/00 Fleer Ultra Fresh Ink UFI-AM Alonzo Mourning Georgetown Hoyas Auto Group D 1:359 (Overall Fleer Ultra Fresh Ink 1:25)
99/00 Fleer Ultra Fresh Ink UFI-AN Andrew Nicholson St. Bonaventure Bonnies Auto Group F 1:35 (Overall Fleer Ultra Fresh Ink 1:25)
99/00 Fleer Ultra Fresh Ink UFI-BD Brad Daugherty North Carolina Tar Heels Auto Group F 1:35 (Overall Fleer Ultra Fresh Ink 1:25)
99/00 Fleer Ultra Fresh Ink UFI-BH Bobby Hurley Duke Blue Devils Auto Group F 1:35 (Overall Fleer Ultra Fresh Ink 1:25)
99/00 Fleer Ultra Fresh Ink UFI-BL Bill Laimbeer Notre Dame Fighting Irish Auto Group F 1:35 (Overall Fleer Ultra Fresh Ink 1:25)
99/00 Fleer Ultra Fresh Ink UFI-BM Bob McAdoo North Carolina Tar Heels Auto Group F 1:35 (Overall Fleer Ultra Fresh Ink 1:25)
99/00 Fleer Ultra Fresh Ink UFI-CD Clyde Drexler Houston Cougars Auto Group C 1:1,026 (Overall Fleer Ultra Fresh Ink 1:25)
99/00 Fleer Ultra Fresh Ink UFI-CH Connie Hawkins / None Auto Group E 1:116 (Overall Fleer Ultra Fresh Ink 1:25)
99/00 Fleer Ultra Fresh Ink UFI-CW Chet Walker Bradley Braves Auto Group E 1:116 (Overall Fleer Ultra Fresh Ink 1:25)
99/00 Fleer Ultra Fresh Ink UFI-DA Danny Manning Kansas Jayhawks Auto Group D 1:359 (Overall Fleer Ultra Fresh Ink 1:25)
99/00 Fleer Ultra Fresh Ink UFI-DG Draymond Green Michigan State Spartans Auto Group F 1:35 (Overall Fleer Ultra Fresh Ink 1:25)
99/00 Fleer Ultra Fresh Ink UFI-DJ Darius Johnson-Odom Marquette Golden Eagles Auto Group F 1:35 (Overall Fleer Ultra Fresh Ink 1:25)
99/00 Fleer Ultra Fresh Ink UFI-DM Darius Miller Kentucky Wildcats Auto Group F 1:35 (Overall Fleer Ultra Fresh Ink 1:25)
99/00 Fleer Ultra Fresh Ink UFI-DR David Robinson Navy Midshipmen Auto Group C 1:1,026 (Overall Fleer Ultra Fresh Ink 1:25)
99/00 Fleer Ultra Fresh Ink UFI-GH Grant Hill Duke Blue Devils Auto Group D 1:359 (Overall Fleer Ultra Fresh Ink 1:25)
99/00 Fleer Ultra Fresh Ink UFI-GS Garrett Stutz Wichita State Shockers Auto Group F 1:35 (Overall Fleer Ultra Fresh Ink 1:25)
99/00 Fleer Ultra Fresh Ink UFI-HG Hal Greer Marshall Thundering Herd Auto Group F 1:35 (Overall Fleer Ultra Fresh Ink 1:25)
99/00 Fleer Ultra Fresh Ink UFI-HM Harold Miner USC Trojans Auto Group E 1:116 (Overall Fleer Ultra Fresh Ink 1:25)
99/00 Fleer Ultra Fresh Ink UFI-HO Hakeem Olajuwon Houston Cougars Auto Group D 1:359 (Overall Fleer Ultra Fresh Ink 1:25)
99/00 Fleer Ultra Fresh Ink UFI-IT Isiah Thomas Indiana Hoosiers Auto Group D 1:359 (Overall Fleer Ultra Fresh Ink 1:25)
99/00 Fleer Ultra Fresh Ink UFI-JA Mark A. Jackson St. John's Red Storm Auto Group E 1:116 (Overall Fleer Ultra Fresh Ink 1:25)
99/00 Fleer Ultra Fresh Ink UFI-JE Julius Erving Massachusetts Minutemen Auto Group A 1:11,967 (Overall Fleer Ultra Fresh Ink 1:25)
99/00 Fleer Ultra Fresh Ink UFI-JG JaMychal Green Alabama Crimson Tide Auto Group F 1:35 (Overall Fleer Ultra Fresh Ink 1:25)
99/00 Fleer Ultra Fresh Ink UFI-JH John Havlicek Ohio State Buckeyes Auto Group B 1:3,590 (Overall Fleer Ultra Fresh Ink 1:25)
99/00 Fleer Ultra Fresh Ink UFI-JM Jamal Mashburn Kentucky Wildcats Auto Group F 1:35 (Overall Fleer Ultra Fresh Ink 1:25)
99/00 Fleer Ultra Fresh Ink UFI-JO Magic Johnson Michigan State Spartans Auto Group C 1:1,026 (Overall Fleer Ultra Fresh Ink 1:25)
99/00 Fleer Ultra Fresh Ink UFI-KM Kendall Marshall North Carolina Tar Heels Auto Group F 1:35 (Overall Fleer Ultra Fresh Ink 1:25)
99/00 Fleer Ultra Fresh Ink UFI-LA Larry Johnson UNLV Runnin' Rebels Auto Group B 1:3,590 (Overall Fleer Ultra Fresh Ink 1:25)
99/00 Fleer Ultra Fresh Ink UFI-LB Larry Bird Indiana State Sycamores Auto Group C 1:1,026 (Overall Fleer Ultra Fresh Ink 1:25)
99/00 Fleer Ultra Fresh Ink UFI-LJ LeBron James St. Vincent – St. Mary Fighting Irish Auto Group C 1:1,026 (Overall Fleer Ultra Fresh Ink 1:25)
99/00 Fleer Ultra Fresh Ink UFI-LS Lonnie Shelton Oregon State Beavers Auto Group E 1:116 (Overall Fleer Ultra Fresh Ink 1:25)
99/00 Fleer Ultra Fresh Ink UFI-MA Karl Malone Louisiana Tech Bulldogs Auto Group C 1:1,026 (Overall Fleer Ultra Fresh Ink 1:25)
99/00 Fleer Ultra Fresh Ink UFI-MC Michael Cooper New Mexico Lobos Auto Group F 1:35 (Overall Fleer Ultra Fresh Ink 1:25)
99/00 Fleer Ultra Fresh Ink UFI-MJ Michael Jordan North Carolina Tar Heels Auto Group A 1:11,967 (Overall Fleer Ultra Fresh Ink 1:25)
99/00 Fleer Ultra Fresh Ink UFI-MP Mark Price Georgia Tech Yellow Jackets Auto Group E 1:116 (Overall Fleer Ultra Fresh Ink 1:25)
99/00 Fleer Ultra Fresh Ink UFI-MW Maalik Wayns Villanova Wildcats Auto Group F 1:35 (Overall Fleer Ultra Fresh Ink 1:25)
99/00 Fleer Ultra Fresh Ink UFI-NV Nick Van Exel Cincinnati Bearcats Auto Group F 1:35 (Overall Fleer Ultra Fresh Ink 1:25)
99/00 Fleer Ultra Fresh Ink UFI-PP Paul Pierce Kansas Jayhawks Auto Group E 1:116 (Overall Fleer Ultra Fresh Ink 1:25)
99/00 Fleer Ultra Fresh Ink UFI-RA Ray Allen Connecticut Huskies Auto Group D 1:359 (Overall Fleer Ultra Fresh Ink 1:25)
99/00 Fleer Ultra Fresh Ink UFI-RM Reggie Miller UCLA Bruins Auto Group B 1:3,590 (Overall Fleer Ultra Fresh Ink 1:25)
99/00 Fleer Ultra Fresh Ink UFI-RT Reggie Theus UNLV Runnin' Rebels Auto Group E 1:116 (Overall Fleer Ultra Fresh Ink 1:25)
99/00 Fleer Ultra Fresh Ink UFI-TH Tim Hardaway UTEP Miners Auto Group E 1:116 (Overall Fleer Ultra Fresh Ink 1:25)
99/00 Fleer Ultra Fresh Ink UFI-TK Toni Kukoc / None Auto Group F 1:35 (Overall Fleer Ultra Fresh Ink 1:25)
99/00 Fleer Ultra Fresh Ink UFI-TS Tomas Satoransky / None Auto Group E 1:116 (Overall Fleer Ultra Fresh Ink 1:25)
99/00 Fleer Ultra Fresh Ink UFI-VD Vinny Del Negro NC State Wolfpack Auto Group E 1:116 (Overall Fleer Ultra Fresh Ink 1:25)
99/00 Fleer Ultra Fresh Ink UFI-WW Wesley Witherspoon Memphis Tigers Auto Group F 1:35 (Overall Fleer Ultra Fresh Ink 1:25)
96/97 Flair Legacy Row 1 96FL-1 Julius Erving Massachusetts Minutemen 150
96/97 Flair Legacy Row 1 96FL-2 Michael Jordan North Carolina Tar Heels 150
96/97 Flair Legacy Row 1 96FL-3 Bob McAdoo North Carolina Tar Heels 150
96/97 Flair Legacy Row 1 96FL-4 Wilt Chamberlain Kansas Jayhawks 150
96/97 Flair Legacy Row 1 96FL-5 Danny Manning Kansas Jayhawks 150
96/97 Flair Legacy Row 1 96FL-6 Mark Price Georgia Tech Yellow Jackets 150
96/97 Flair Legacy Row 1 96FL-7 Magic Johnson Michigan State Spartans 150
96/97 Flair Legacy Row 1 96FL-8 Tony Gwynn San Diego State Aztecs 150
96/97 Flair Legacy Row 1 96FL-9 Clyde Drexler Houston Cougars 150
96/97 Flair Legacy Row 1 96FL-10 Gary Payton Oregon State Beavers 150
96/97 Flair Legacy Row 1 96FL-11 LeBron James St. Vincent – St. Mary Fighting Irish 150
96/97 Flair Legacy Row 1 96FL-12 Shawn Bradley BYU Cougars 150
96/97 Flair Legacy Row 1 96FL-13 Elvin Hayes Washington Bullets 150
96/97 Flair Legacy Row 1 96FL-14 Allen Iverson Georgetown Hoyas 150
96/97 Flair Legacy Row 1 96FL-15 Jamal Mashburn Kentucky Wildcats 150
96/97 Flair Legacy Row 1 96FL-16 Nick Van Exel Cincinnati Bearcats 150
96/97 Flair Legacy Row 1 96FL-17 Allan Houston Tennessee Volunteers 150
96/97 Flair Legacy Row 1 96FL-18 Antoine Walker Kentucky Wildcats 150
96/97 Flair Legacy Row 1 96FL-19 Toni Kukoc / None 150
96/97 Flair Legacy Row 1 96FL-20 David Robinson Navy Midshipmen 150
96/97 Flair Legacy Row 1 96FL-21 Larry Johnson UNLV Runnin' Rebels 150
96/97 Flair Legacy Row 1 96FL-22 Lou Hudson Minnesota Golden Gophers 150
96/97 Flair Legacy Row 1 96FL-23 John Havlicek Ohio State Buckeyes 150
96/97 Flair Legacy Row 1 96FL-24 Grant Hill Duke Blue Devils 150
96/97 Flair Legacy Row 1 96FL-25 Isiah Thomas Indiana Hoosiers 150
96/97 Flair Legacy Row 1 96FL-26 Bill Walton UCLA Bruins 150
96/97 Flair Legacy Row 1 96FL-27 Reggie Miller UCLA Bruins 150
96/97 Flair Legacy Row 1 96FL-28 Derrick Coleman Syracuse Orange 150
96/97 Flair Legacy Row 1 96FL-29 Bill Laimbeer / None 150
96/97 Flair Legacy Row 1 96FL-30 Sean Elliott Arizona Wildcats 150
96/97 Flair Legacy Row 1 96FL-31 Spud Webb NC State Wolfpack 150
96/97 Flair Legacy Row 1 96FL-32 Larry Bird Indiana State Sycamores 150
96/97 Flair Legacy Row 1 96FL-33 Paul Pierce Kansas Jayhawks 150
96/97 Flair Legacy Row 1 96FL-34 Bernard King Tennessee Volunteers 150
96/97 Flair Legacy Row 1 96FL-35 Bill Russell San Francisco Dons 150
96/97 Flair Legacy Row 1 96FL-36 Nate Thurmond / None 150
96/97 Flair Legacy Row 1 96FL-37 Anfernee Hardaway Memphis Tigers 150
96/97 Flair Legacy Row 1 96FL-38 Walt Frazier Southern Illinois Salukis 150
96/97 Flair Legacy Row 1 96FL-39 Jason Kidd California Golden Bears 150
96/97 Flair Legacy Row 1 96FL-40 Dennis Rodman Southeastern Oklahoma State Savage Storm 150
96/97 Flair Legacy Row 1 96FL-41 Cheryl Miller USC Trojans 150
96/97 Flair Legacy Row 1 96FL-42 Karl Malone Louisiana Tech Bulldogs 150
96/97 Flair Legacy Row 1 96FL-43 Jeff Hornacek Iowa State Cyclones 150
96/97 Flair Legacy Row 1 96FL-44 Alonzo Mourning Georgetown Hoyas 150
96/97 Flair Legacy Row 1 96FL-45 Ray Allen Connecticut Huskies 150
96/97 Flair Legacy Row 1 96FL-46 Bobby Hurley Duke Blue Devils 150
96/97 Flair Legacy Row 1 96FL-47 Dominique Wilkins Georgia Bulldogs 150
96/97 Flair Legacy Row 1 96FL-48 Hakeem Olajuwon Houston Cougars 150
96/97 Flair Legacy Row 1 96FL-49 A.C. Green Oregon State Beavers 150
96/97 Flair Legacy Row 1 96FL-50 Robert Horry Alabama Crimson Tide 150
96/97 Flair Legacy Row 1 Masterpiece // 96FL-1 Julius Erving Massachusetts Minutemen 1
96/97 Flair Legacy Row 1 Masterpiece // 96FL-2 Michael Jordan North Carolina Tar Heels 1
96/97 Flair Legacy Row 1 Masterpiece // 96FL-3 Bob McAdoo North Carolina Tar Heels 1
96/97 Flair Legacy Row 1 Masterpiece // 96FL-4 Wilt Chamberlain Kansas Jayhawks 1
96/97 Flair Legacy Row 1 Masterpiece // 96FL-5 Danny Manning Kansas Jayhawks 1
96/97 Flair Legacy Row 1 Masterpiece // 96FL-6 Mark Price Georgia Tech Yellow Jackets 1
96/97 Flair Legacy Row 1 Masterpiece // 96FL-7 Magic Johnson Michigan State Spartans 1
96/97 Flair Legacy Row 1 Masterpiece // 96FL-8 Vinny Del Negro NC State Wolfpack 1
96/97 Flair Legacy Row 1 Masterpiece // 96FL-9 Clyde Drexler Houston Cougars 1
96/97 Flair Legacy Row 1 Masterpiece // 96FL-10 Gary Payton Oregon State Beavers 1
96/97 Flair Legacy Row 1 Masterpiece // 96FL-11 LeBron James St. Vincent – St. Mary Fighting Irish 1
96/97 Flair Legacy Row 1 Masterpiece // 96FL-12 Shawn Bradley BYU Cougars 1
96/97 Flair Legacy Row 1 Masterpiece // 96FL-13 Elvin Hayes Houston Cougars 1
96/97 Flair Legacy Row 1 Masterpiece // 96FL-14 Allen Iverson Georgetown Hoyas 1
96/97 Flair Legacy Row 1 Masterpiece // 96FL-15 Jamal Mashburn Kentucky Wildcats 1
96/97 Flair Legacy Row 1 Masterpiece // 96FL-16 Nick Van Exel Cincinnati Bearcats 1
96/97 Flair Legacy Row 1 Masterpiece // 96FL-17 Allan Houston Tennessee Volunteers 1
96/97 Flair Legacy Row 1 Masterpiece // 96FL-18 Antoine Walker Kentucky Wildcats 1
96/97 Flair Legacy Row 1 Masterpiece // 96FL-19 Toni Kukoc / None 1
96/97 Flair Legacy Row 1 Masterpiece // 96FL-20 David Robinson Navy Midshipmen 1
96/97 Flair Legacy Row 1 Masterpiece // 96FL-21 Larry Johnson UNLV Runnin' Rebels 1
96/97 Flair Legacy Row 1 Masterpiece // 96FL-22 Lou Hudson Minnesota Golden Gophers 1
96/97 Flair Legacy Row 1 Masterpiece // 96FL-23 John Havlicek Ohio State Buckeyes 1
96/97 Flair Legacy Row 1 Masterpiece // 96FL-24 Grant Hill Duke Blue Devils 1
96/97 Flair Legacy Row 1 Masterpiece // 96FL-25 Isiah Thomas Indiana Hoosiers 1
96/97 Flair Legacy Row 1 Masterpiece // 96FL-26 Bill Walton UCLA Bruins 1
96/97 Flair Legacy Row 1 Masterpiece // 96FL-27 Reggie Miller UCLA Bruins 1
96/97 Flair Legacy Row 1 Masterpiece // 96FL-28 Derrick Coleman Syracuse Orange 1
96/97 Flair Legacy Row 1 Masterpiece // 96FL-29 Bill Laimbeer / None 1
96/97 Flair Legacy Row 1 Masterpiece // 96FL-30 Sean Elliott Arizona Wildcats 1
96/97 Flair Legacy Row 1 Masterpiece // 96FL-31 Spud Webb NC State Wolfpack 1
96/97 Flair Legacy Row 1 Masterpiece // 96FL-32 Larry Bird Indiana State Sycamores 1
96/97 Flair Legacy Row 1 Masterpiece // 96FL-33 Paul Pierce Kansas Jayhawks 1
96/97 Flair Legacy Row 1 Masterpiece // 96FL-34 Bernard King Tennessee Volunteers 1
96/97 Flair Legacy Row 1 Masterpiece // 96FL-35 Bill Russell San Francisco Dons 1
96/97 Flair Legacy Row 1 Masterpiece // 96FL-36 Nate Thurmond / None 1
96/97 Flair Legacy Row 1 Masterpiece // 96FL-37 Anfernee Hardaway Memphis Tigers 1
96/97 Flair Legacy Row 1 Masterpiece // 96FL-38 Walt Frazier Southern Illinois Salukis 1
96/97 Flair Legacy Row 1 Masterpiece // 96FL-39 Jason Kidd California Golden Bears 1
96/97 Flair Legacy Row 1 Masterpiece // 96FL-40 Dennis Rodman Southeastern Oklahoma State Savage Storm 1
96/97 Flair Legacy Row 1 Masterpiece // 96FL-41 Cheryl Miller USC Trojans 1
96/97 Flair Legacy Row 1 Masterpiece // 96FL-42 Karl Malone Louisiana Tech Bulldogs 1
96/97 Flair Legacy Row 1 Masterpiece // 96FL-43 Jeff Hornacek Iowa State Cyclones 1
96/97 Flair Legacy Row 1 Masterpiece // 96FL-44 Alonzo Mourning Georgetown Hoyas 1
96/97 Flair Legacy Row 1 Masterpiece // 96FL-45 Ray Allen Connecticut Huskies 1
96/97 Flair Legacy Row 1 Masterpiece // 96FL-46 Bobby Hurley Duke Blue Devils 1
96/97 Flair Legacy Row 1 Masterpiece // 96FL-47 Dominique Wilkins Georgia Bulldogs 1
96/97 Flair Legacy Row 1 Masterpiece // 96FL-48 Hakeem Olajuwon Houston Cougars 1
96/97 Flair Legacy Row 1 Masterpiece // 96FL-49 A.C. Green Oregon State Beavers 1
96/97 Flair Legacy Row 1 Masterpiece // 96FL-50 Robert Horry Alabama Crimson Tide 1
97/98 Flair Legacy Row 0 97FL-1 Dominique Wilkins Georgia Bulldogs 100
97/98 Flair Legacy Row 0 97FL-2 Bill Russell San Francisco Dons 100
97/98 Flair Legacy Row 0 97FL-3 Paul Pierce Kansas Jayhawks 100
97/98 Flair Legacy Row 0 97FL-4 Grant Hill Duke Blue Devils 100
97/98 Flair Legacy Row 0 97FL-5 Isiah Thomas Indiana Hoosiers 100
97/98 Flair Legacy Row 0 97FL-6 Dennis Rodman Southeastern Oklahoma State Savage Storm 100
97/98 Flair Legacy Row 0 97FL-7 Walt Frazier Southern Illinois Salukis 100
97/98 Flair Legacy Row 0 97FL-8 Lou Hudson Minnesota Golden Gophers 100
97/98 Flair Legacy Row 0 97FL-9 Julius Erving Massachusetts Minutemen 100
97/98 Flair Legacy Row 0 97FL-10 Anfernee Hardaway Memphis Tigers 100
97/98 Flair Legacy Row 0 97FL-11 Nick Van Exel Cincinnati Bearcats 100
97/98 Flair Legacy Row 0 97FL-12 David Robinson Navy Midshipmen 100
97/98 Flair Legacy Row 0 97FL-13 Nate Thurmond / None 100
97/98 Flair Legacy Row 0 97FL-14 Mark A. Jackson St. John's Red Storm 100
97/98 Flair Legacy Row 0 97FL-15 Clyde Drexler Houston Cougars 100
97/98 Flair Legacy Row 0 97FL-16 Bill Walton UCLA Bruins 100
97/98 Flair Legacy Row 0 97FL-17 Tony Gwynn San Diego State Aztecs 100
97/98 Flair Legacy Row 0 97FL-18 Ray Allen Connecticut Huskies 100
97/98 Flair Legacy Row 0 97FL-19 Tim Hardaway UTEP Miners 100
97/98 Flair Legacy Row 0 97FL-20 Robert Horry Alabama Crimson Tide 100
97/98 Flair Legacy Row 0 97FL-21 Cheryl Miller USC Trojans 100
97/98 Flair Legacy Row 0 97FL-22 Allen Iverson Georgetown Hoyas 100
97/98 Flair Legacy Row 0 97FL-23 Bernard King Tennessee Volunteers 100
97/98 Flair Legacy Row 0 97FL-24 Eddie Jones Temple Owls 100
97/98 Flair Legacy Row 0 97FL-25 Antoine Walker Kentucky Wildcats 100
97/98 Flair Legacy Row 0 97FL-26 Danny Manning Kansas Jayhawks 100
97/98 Flair Legacy Row 0 97FL-27 Jamal Mashburn Kentucky Wildcats 100
97/98 Flair Legacy Row 0 97FL-28 Rod Strickland DePaul Blue Demons 100
97/98 Flair Legacy Row 0 97FL-29 Gary Payton Oregon State Beavers 100
97/98 Flair Legacy Row 0 97FL-30 Muggsy Bogues Wake Forest Demon Deacons 100
97/98 Flair Legacy Row 0 97FL-31 Larry Johnson UNLV Runnin' Rebels 100
97/98 Flair Legacy Row 0 97FL-32 Magic Johnson Michigan State Spartans 100
97/98 Flair Legacy Row 0 97FL-33 Allan Houston Tennessee Volunteers 100
97/98 Flair Legacy Row 0 97FL-34 Alonzo Mourning Georgetown Hoyas 100
97/98 Flair Legacy Row 0 97FL-35 Jeff Hornacek Iowa State Cyclones 100
97/98 Flair Legacy Row 0 97FL-36 Elvin Hayes Houston Cougars 100
97/98 Flair Legacy Row 0 97FL-37 Mark Price Georgia Tech Yellow Jackets 100
97/98 Flair Legacy Row 0 97FL-38 Karl Malone Louisiana Tech Bulldogs 100
97/98 Flair Legacy Row 0 97FL-39 Hakeem Olajuwon Houston Cougars 100
97/98 Flair Legacy Row 0 97FL-40 Reggie Miller UCLA Bruins 100
97/98 Flair Legacy Row 0 97FL-41 Harold Miner USC Trojans 100
97/98 Flair Legacy Row 0 97FL-42 LeBron James St. Vincent – St. Mary Fighting Irish 100
97/98 Flair Legacy Row 0 97FL-43 Larry Bird Indiana State Sycamores 100
97/98 Flair Legacy Row 0 97FL-44 Adrian Dantley Notre Dame Fighting Irish 100
97/98 Flair Legacy Row 0 97FL-45 Wilt Chamberlain Kansas Jayhawks 100
97/98 Flair Legacy Row 0 97FL-46 A.C. Green Oregon State Beavers 100
97/98 Flair Legacy Row 0 97FL-47 Jason Kidd California Golden Bears 100
97/98 Flair Legacy Row 0 97FL-48 Michael Jordan North Carolina Tar Heels 100
97/98 Flair Legacy Row 0 97FL-49 Spud Webb NC State Wolfpack 100
97/98 Flair Legacy Row 0 97FL-50 Dave Cowens Florida State Seminoles 100
97/98 Flair Legacy Row 0 Masterpiece // 97FL-1 Dominique Wilkins Georgia Bulldogs 1
97/98 Flair Legacy Row 0 Masterpiece // 97FL-2 Bill Russell San Francisco Dons 1
97/98 Flair Legacy Row 0 Masterpiece // 97FL-3 Paul Pierce Kansas Jayhawks 1
97/98 Flair Legacy Row 0 Masterpiece // 97FL-4 Grant Hill Duke Blue Devils 1
97/98 Flair Legacy Row 0 Masterpiece // 97FL-5 Isiah Thomas Indiana Hoosiers 1
97/98 Flair Legacy Row 0 Masterpiece // 97FL-6 Dennis Rodman Southeastern Oklahoma State Savage Storm 1
97/98 Flair Legacy Row 0 Masterpiece // 97FL-7 Walt Frazier Southern Illinois Salukis 1
97/98 Flair Legacy Row 0 Masterpiece // 97FL-8 Lou Hudson Minnesota Golden Gophers 1
97/98 Flair Legacy Row 0 Masterpiece // 97FL-9 Julius Erving Massachusetts Minutemen 1
97/98 Flair Legacy Row 0 Masterpiece // 97FL-10 Anfernee Hardaway Memphis Tigers 1
97/98 Flair Legacy Row 0 Masterpiece // 97FL-11 Nick Van Exel Cincinnati Bearcats 1
97/98 Flair Legacy Row 0 Masterpiece // 97FL-12 David Robinson Navy Midshipmen 1
97/98 Flair Legacy Row 0 Masterpiece // 97FL-13 Nate Thurmond / None 1
97/98 Flair Legacy Row 0 Masterpiece // 97FL-14 Mark A. Jackson St. John's Red Storm 1
97/98 Flair Legacy Row 0 Masterpiece // 97FL-15 Clyde Drexler Houston Cougars 1
97/98 Flair Legacy Row 0 Masterpiece // 97FL-16 Bill Walton UCLA Bruins 1
97/98 Flair Legacy Row 0 Masterpiece // 97FL-17 Vinny Del Negro NC State Wolfpack 1
97/98 Flair Legacy Row 0 Masterpiece // 97FL-18 Ray Allen Connecticut Huskies 1
97/98 Flair Legacy Row 0 Masterpiece // 97FL-19 Tim Hardaway UTEP Miners 1
97/98 Flair Legacy Row 0 Masterpiece // 97FL-20 Robert Horry Alabama Crimson Tide 1
97/98 Flair Legacy Row 0 Masterpiece // 97FL-21 Cheryl Miller USC Trojans 1
97/98 Flair Legacy Row 0 Masterpiece // 97FL-22 Allen Iverson Georgetown Hoyas 1
97/98 Flair Legacy Row 0 Masterpiece // 97FL-23 Bernard King Tennessee Volunteers 1
97/98 Flair Legacy Row 0 Masterpiece // 97FL-24 Eddie Jones Temple Owls 1
97/98 Flair Legacy Row 0 Masterpiece // 97FL-25 Antoine Walker Kentucky Wildcats 1
97/98 Flair Legacy Row 0 Masterpiece // 97FL-26 Danny Manning Kansas Jayhawks 1
97/98 Flair Legacy Row 0 Masterpiece // 97FL-27 Jamal Mashburn Kentucky Wildcats 1
97/98 Flair Legacy Row 0 Masterpiece // 97FL-28 Rod Strickland DePaul Blue Demons 1
97/98 Flair Legacy Row 0 Masterpiece // 97FL-29 Gary Payton Oregon State Beavers 1
97/98 Flair Legacy Row 0 Masterpiece // 97FL-30 Muggsy Bogues Wake Forest Demon Deacons 1
97/98 Flair Legacy Row 0 Masterpiece // 97FL-31 Larry Johnson UNLV Runnin' Rebels 1
97/98 Flair Legacy Row 0 Masterpiece // 97FL-32 Magic Johnson Michigan State Spartans 1
97/98 Flair Legacy Row 0 Masterpiece // 97FL-33 Allan Houston Tennessee Volunteers 1
97/98 Flair Legacy Row 0 Masterpiece // 97FL-34 Alonzo Mourning Georgetown Hoyas 1
97/98 Flair Legacy Row 0 Masterpiece // 97FL-35 Jeff Hornacek Iowa State Cyclones 1
97/98 Flair Legacy Row 0 Masterpiece // 97FL-36 Elvin Hayes Houston Cougars 1
97/98 Flair Legacy Row 0 Masterpiece // 97FL-37 Mark Price Georgia Tech Yellow Jackets 1
97/98 Flair Legacy Row 0 Masterpiece // 97FL-38 Karl Malone Louisiana Tech Bulldogs 1
97/98 Flair Legacy Row 0 Masterpiece // 97FL-39 Hakeem Olajuwon Houston Cougars 1
97/98 Flair Legacy Row 0 Masterpiece // 97FL-40 Reggie Miller UCLA Bruins 1
97/98 Flair Legacy Row 0 Masterpiece // 97FL-41 Harold Miner USC Trojans 1
97/98 Flair Legacy Row 0 Masterpiece // 97FL-42 LeBron James St. Vincent – St. Mary Fighting Irish 1
97/98 Flair Legacy Row 0 Masterpiece // 97FL-43 Larry Bird Indiana State Sycamores 1
97/98 Flair Legacy Row 0 Masterpiece // 97FL-44 Adrian Dantley Notre Dame Fighting Irish 1
97/98 Flair Legacy Row 0 Masterpiece // 97FL-45 Wilt Chamberlain Kansas Jayhawks 1
97/98 Flair Legacy Row 0 Masterpiece // 97FL-46 A.C. Green Oregon State Beavers 1
97/98 Flair Legacy Row 0 Masterpiece // 97FL-47 Jason Kidd California Golden Bears 1
97/98 Flair Legacy Row 0 Masterpiece // 97FL-48 Michael Jordan North Carolina Tar Heels 1
97/98 Flair Legacy Row 0 Masterpiece // 97FL-49 Spud Webb NC State Wolfpack 1
97/98 Flair Legacy Row 0 Masterpiece // 97FL-50 Dave Cowens Florida State Seminoles 1
96/97 Lucky 13 1 Meyers Leonard Illinois Fighting Illini 1:40
96/97 Lucky 13 2 Kendall Marshall North Carolina Tar Heels 1:40
96/97 Lucky 13 3 Tyler Zeller North Carolina Tar Heels 1:40
96/97 Lucky 13 4 Evan Fournier / None 1:40
96/97 Lucky 13 5 Miles Plumlee Duke Blue Devils 1:40
96/97 Lucky 13 6 Tomas Satoransky / None 1:40
96/97 Lucky 13 7 Bernard James Florida State Seminoles 1:40
96/97 Lucky 13 8 Draymond Green Michigan State Spartans 1:40
96/97 Lucky 13 9 Khris Middleton Texas A&M Aggies 1:40
96/97 Lucky 13 10 Tyshawn Taylor Kansas Jayhawks 1:40
96/97 Lucky 13 11 Kevin Murphy / None 1:40
96/97 Lucky 13 12 Kris Joseph Syracuse Orange 1:40
96/97 Lucky 13 13 Robbie Hummel Purdue Boilermakers 1:40
96/97 Lucky 13 Auto // 1 Meyers Leonard Illinois Fighting Illini Auto Overall 96/97 L13 Auto 1:240
96/97 Lucky 13 Auto // 2 Kendall Marshall North Carolina Tar Heels Auto Overall 96/97 L13 Auto 1:240
96/97 Lucky 13 Auto // 3 Tyler Zeller North Carolina Tar Heels Auto Overall 96/97 L13 Auto 1:240
96/97 Lucky 13 Auto // 4 Evan Fournier / None Auto Overall 96/97 L13 Auto 1:240
96/97 Lucky 13 Auto // 5 Miles Plumlee Duke Blue Devils Auto Overall 96/97 L13 Auto 1:240
96/97 Lucky 13 Auto // 6 Tomas Satoransky / None Auto Overall 96/97 L13 Auto 1:240
96/97 Lucky 13 Auto // 7 Bernard James Florida State Seminoles Auto Overall 96/97 L13 Auto 1:240
96/97 Lucky 13 Auto // 8 Draymond Green Michigan State Spartans Auto Overall 96/97 L13 Auto 1:240
96/97 Lucky 13 Auto // 9 Khris Middleton Texas A&M Aggies Auto Overall 96/97 L13 Auto 1:240
96/97 Lucky 13 Auto // 10 Tyshawn Taylor Kansas Jayhawks Auto Overall 96/97 L13 Auto 1:240
96/97 Lucky 13 Auto // 11 Kevin Murphy / None Auto Overall 96/97 L13 Auto 1:240
96/97 Lucky 13 Auto // 12 Kris Joseph Syracuse Orange Auto Overall 96/97 L13 Auto 1:240
96/97 Lucky 13 Auto // 13 Robbie Hummel Purdue Boilermakers Auto Overall 96/97 L13 Auto 1:240
98/99 Lucky 13 1 LT Jeremy Lamb Connecticut Huskies 1:40
98/99 Lucky 13 2 LT Moe Harkless St. John's Red Storm 1:40
98/99 Lucky 13 3 LT Andrew Nicholson St. Bonaventure Bonnies 1:40
98/99 Lucky 13 4 LT Jared Cunningham Oregon State Beavers 1:40
98/99 Lucky 13 5 LT Arnett Moultrie Mississippi State Bulldogs 1:40
98/99 Lucky 13 6 LT Jae Crowder Marquette Golden Eagles 1:40
98/99 Lucky 13 7 LT Quincy Acy Baylor Bears 1:40
98/99 Lucky 13 8 LT Will Barton Memphis Tigers 1:40
98/99 Lucky 13 9 LT Darius Miller Kentucky Wildcats 1:40
98/99 Lucky 13 10 LT Darius Johnson-Odom Marquette Golden Eagles 1:40
98/99 Lucky 13 11 LT Justin Hamilton LSU Tigers 1:40
98/99 Lucky 13 12 LT Robert Sacre Gonzaga Bulldogs 1:40
98/99 Lucky 13 13 LT William Buford Ohio State Buckeyes 1:40
98/99 Lucky 13 Auto // 1 LT Jeremy Lamb Connecticut Huskies Auto Overall 98/99 L13 Auto 1:240
98/99 Lucky 13 Auto // 2 LT Moe Harkless St. John's Red Storm Auto Overall 98/99 L13 Auto 1:240
98/99 Lucky 13 Auto // 3 LT Andrew Nicholson St. Bonaventure Bonnies Auto Overall 98/99 L13 Auto 1:240
98/99 Lucky 13 Auto // 4 LT Jared Cunningham Oregon State Beavers Auto Overall 98/99 L13 Auto 1:240
98/99 Lucky 13 Auto // 5 LT Arnett Moultrie Mississippi State Bulldogs Auto Overall 98/99 L13 Auto 1:240
98/99 Lucky 13 Auto // 6 LT Jae Crowder Marquette Golden Eagles Auto Overall 98/99 L13 Auto 1:240
98/99 Lucky 13 Auto // 7 LT Quincy Acy Baylor Bears Auto Overall 98/99 L13 Auto 1:240
98/99 Lucky 13 Auto // 8 LT Will Barton Memphis Tigers Auto Overall 98/99 L13 Auto 1:240
98/99 Lucky 13 Auto // 9 LT Darius Miller Kentucky Wildcats Auto Overall 98/99 L13 Auto 1:240
98/99 Lucky 13 Auto // 10 LT Darius Johnson-Odom Marquette Golden Eagles Auto Overall 98/99 L13 Auto 1:240
98/99 Lucky 13 Auto // 11 LT Justin Hamilton LSU Tigers Auto Overall 98/99 L13 Auto 1:240
98/99 Lucky 13 Auto // 12 LT Robert Sacre Gonzaga Bulldogs Auto Overall 98/99 L13 Auto 1:240
98/99 Lucky 13 Auto // 13 LT William Buford Ohio State Buckeyes Auto Overall 98/99 L13 Auto 1:240
99/00 Fleer Mystique Raise the Roof 1 RR Dominique Wilkins Georgia Bulldogs 100
99/00 Fleer Mystique Raise the Roof 2 RR Karl Malone Louisiana Tech Bulldogs 100
99/00 Fleer Mystique Raise the Roof 3 RR Allen Iverson Georgetown Hoyas 100
99/00 Fleer Mystique Raise the Roof 4 RR Michael Jordan North Carolina Tar Heels 100
99/00 Fleer Mystique Raise the Roof 5 RR LeBron James St. Vincent – St. Mary Fighting Irish 100
99/00 Fleer Mystique Raise the Roof 6 RR Paul Pierce Kentucky Wildcats 100
99/00 Fleer Mystique Raise the Roof 7 RR Grant Hill Duke Blue Devils 100
99/00 Fleer Mystique Raise the Roof 8 RR David Robinson Navy Midshipmen 100
99/00 Fleer Mystique Raise the Roof 9 RR Magic Johnson Michigan State Spartans 100
99/00 Fleer Mystique Raise the Roof 10 RR Julius Erving Massachusetts Minutemen 100
99/00 Fleer Mystique Raise the Roof 11 RR Reggie Miller UCLA Bruins 100
99/00 Fleer Mystique Raise the Roof 12 RR Isiah Thomas Indiana Hoosiers 100
99/00 Fleer Mystique Raise the Roof 13 RR Ray Allen Connecticut Huskies 100
99/00 Fleer Mystique Raise the Roof 14 RR Jason Kidd California Golden Bears 100
99/00 Fleer Mystique Raise the Roof 15 RR Bill Russell San Francisco Dons 100
99/00 Fleer Mystique Raise the Roof 16 RR Wilt Chamberlain Kansas Jayhawks 100
99/00 Fleer Mystique Raise the Roof 17 RR Larry Bird Indiana State Sycamores 100
99/00 Fleer Mystique Raise the Roof 18 RR Anfernee Hardaway Memphis Tigers 100
99/00 Fleer Mystique Raise the Roof 19 RR Clyde Drexler Houston Cougars 100
99/00 Fleer Mystique Raise the Roof 20 RR Hakeem Olajuwon Houston Cougars 100
99/00 Fleer Mystique Raise the Roof 21 RR Jamal Mashburn Kentucky Wildcats 100
98/99 Fleer Tradition Playmakers Theater 1 PT Jason Kidd California Golden Bears 100
98/99 Fleer Tradition Playmakers Theater 2 PT Ray Allen Connecticut Huskies 100
98/99 Fleer Tradition Playmakers Theater 3 PT Grant Hill Duke Blue Devils 100
98/99 Fleer Tradition Playmakers Theater 4 PT Elvin Hayes Houston Cougars 100
98/99 Fleer Tradition Playmakers Theater 5 PT Allen Iverson Georgetown Hoyas 100
98/99 Fleer Tradition Playmakers Theater 6 PT Isiah Thomas Indiana Hoosiers 100
98/99 Fleer Tradition Playmakers Theater 7 PT Larry Bird Indiana State Sycamores 100
98/99 Fleer Tradition Playmakers Theater 8 PT Paul Pierce Kansas Jayhawks 100
98/99 Fleer Tradition Playmakers Theater 9 PT Karl Malone Louisiana Tech Bulldogs 100
98/99 Fleer Tradition Playmakers Theater 10 PT Julius Erving Massachusetts Minutemen 100
98/99 Fleer Tradition Playmakers Theater 11 PT Anfernee Hardaway Memphis Tigers 100
98/99 Fleer Tradition Playmakers Theater 12 PT Magic Johnson Michigan State Spartans 100
98/99 Fleer Tradition Playmakers Theater 13 PT David Robinson Navy Midshipmen 100
98/99 Fleer Tradition Playmakers Theater 14 PT Michael Jordan North Carolina Tar Heels 100
98/99 Fleer Tradition Playmakers Theater 15 PT Wilt Chamberlain Kansas Jayhawks 100
98/99 Fleer Tradition Playmakers Theater 16 PT Bill Russell San Francisco Dons 100
98/99 Fleer Tradition Playmakers Theater 17 PT Walt Frazier Southern Illinois Salukis 100
98/99 Fleer Tradition Playmakers Theater 18 PT LeBron James St. Vincent – St. Mary Fighting Irish 100
98/99 Fleer Tradition Playmakers Theater 19 PT Bernard King Tennessee Volunteers 100
98/99 Fleer Tradition Playmakers Theater 20 PT Reggie Miller UCLA Bruins 100
98/99 Fleer Tradition Playmakers Theater 21 PT Hakeem Olajuwon Houston Cougars 100
96/97 Fleer Tradition Thrill Seekers 1 Isiah Thomas Indiana Hoosiers 1:120
96/97 Fleer Tradition Thrill Seekers 2 Wilt Chamberlain Kansas Jayhawks 1:120
96/97 Fleer Tradition Thrill Seekers 3 Reggie Miller UCLA Bruins 1:120
96/97 Fleer Tradition Thrill Seekers 4 Larry Bird Indiana State Sycamores 1:120
96/97 Fleer Tradition Thrill Seekers 5 Grant Hill Duke Blue Devils 1:120
96/97 Fleer Tradition Thrill Seekers 6 Allen Iverson Georgetown Hoyas 1:120
96/97 Fleer Tradition Thrill Seekers 7 David Robinson Navy Midshipmen 1:120
96/97 Fleer Tradition Thrill Seekers 8 Larry Johnson UNLV Runnin' Rebels 1:120
96/97 Fleer Tradition Thrill Seekers 9 Paul Pierce Kansas Jayhawks 1:120
96/97 Fleer Tradition Thrill Seekers 10 Bill Russell San Francisco Dons 1:120
96/97 Fleer Tradition Thrill Seekers 11 Dominique Wilkins Georgia Bulldogs 1:120
96/97 Fleer Tradition Thrill Seekers 12 Michael Jordan North Carolina Tar Heels 1:120
96/97 Fleer Tradition Thrill Seekers 13 Dennis Rodman Southeastern Oklahoma State Savage Storm 1:120
96/97 Fleer Tradition Thrill Seekers 14 LeBron James St. Vincent – St. Mary Fighting Irish 1:120
96/97 Fleer Tradition Thrill Seekers 15 Magic Johnson Michigan State Spartans 1:120
96/97 Fleer Tradition Thrill Seekers 16 Gary Payton Oregon State Beavers 1:120
96/97 Fleer Tradition Thrill Seekers 17 Julius Erving Massachusetts Minutemen 1:120
96/97 Fleer Tradition Thrill Seekers 18 Anfernee Hardaway Memphis Tigers 1:120
96/97 Fleer Tradition Thrill Seekers 19 Jason Kidd California Golden Bears 1:120
96/97 Fleer Tradition Thrill Seekers 20 Karl Malone Louisiana Tech Bulldogs 1:120
97/98 Z-Force Big Men on Court 1 BMOC Alonzo Mourning Georgetown Hoyas 1:120
97/98 Z-Force Big Men on Court 2 BMOC David Robinson Navy Midshipmen 1:120
97/98 Z-Force Big Men on Court 3 BMOC Isiah Thomas Indiana Hoosiers 1:120
97/98 Z-Force Big Men on Court 4 BMOC Larry Bird Indiana State Sycamores 1:120
97/98 Z-Force Big Men on Court 5 BMOC Paul Pierce Kansas Jayhawks 1:120
97/98 Z-Force Big Men on Court 6 BMOC Ray Allen Connecticut Huskies 1:120
97/98 Z-Force Big Men on Court 7 BMOC Grant Hill Duke Blue Devils 1:120
97/98 Z-Force Big Men on Court 8 BMOC Anfernee Hardaway Memphis Tigers 1:120
97/98 Z-Force Big Men on Court 9 BMOC Magic Johnson Michigan State Spartans 1:120
97/98 Z-Force Big Men on Court 10 BMOC Larry Johnson UNLV Runnin' Rebels 1:120
97/98 Z-Force Big Men on Court 11 BMOC Bill Russell San Francisco Dons 1:120
97/98 Z-Force Big Men on Court 12 BMOC Julius Erving Massachusetts Minutemen 1:120
97/98 Z-Force Big Men on Court 13 BMOC Allen Iverson Georgetown Hoyas 1:120
97/98 Z-Force Big Men on Court 14 BMOC Karl Malone Louisiana Tech Bulldogs 1:120
97/98 Z-Force Big Men on Court 15 BMOC Michael Jordan North Carolina Tar Heels 1:120
97/98 Z-Force Big Men on Court 16 BMOC LeBron James St. Vincent – St. Mary Fighting Irish 1:120
97/98 Z-Force Big Men on Court 17 BMOC Reggie Miller UCLA Bruins 1:120
97/98 Z-Force Big Men on Court 18 BMOC Gary Payton Oregon State Beavers 1:120
97/98 Z-Force Big Men on Court 19 BMOC Jason Kidd California Golden Bears 1:120
97/98 Z-Force Big Men on Court 20 BMOC Wilt Chamberlain Kansas Jayhawks 1:120
96/97 Fleer Molten Metal 1 Magic Johnson Michigan State Spartans 1:120
96/97 Fleer Molten Metal 2 Gary Payton Oregon State Beavers 1:120
96/97 Fleer Molten Metal 3 LeBron James St. Vincent – St. Mary Fighting Irish 1:120
96/97 Fleer Molten Metal 4 Allen Iverson Georgetown Hoyas 1:120
96/97 Fleer Molten Metal 5 Ray Allen Connecticut Huskies 1:120
96/97 Fleer Molten Metal 6 Dennis Rodman Southeastern Oklahoma State Savage Storm 1:120
96/97 Fleer Molten Metal 7 Larry Johnson UNLV Runnin' Rebels 1:120
96/97 Fleer Molten Metal 8 Wilt Chamberlain Kansas Jayhawks 1:120
96/97 Fleer Molten Metal 9 Karl Malone Louisiana Tech Bulldogs 1:120
96/97 Fleer Molten Metal 10 Bill Russell San Francisco Dons 1:120
96/97 Fleer Molten Metal 11 Grant Hill Duke Blue Devils 1:120
96/97 Fleer Molten Metal 12 Reggie Miller UCLA Bruins 1:120
96/97 Fleer Molten Metal 13 Isiah Thomas Indiana Hoosiers 1:120
96/97 Fleer Molten Metal 14 David Robinson Navy Midshipmen 1:120
96/97 Fleer Molten Metal 15 Hakeem Olajuwon Houston Cougars 1:120
96/97 Fleer Molten Metal 16 Paul Pierce Kansas Jayhawks 1:120
96/97 Fleer Molten Metal 17 Julius Erving Massachusetts Minutemen 1:120
96/97 Fleer Molten Metal 18 Jason Kidd California Golden Bears 1:120
96/97 Fleer Molten Metal 19 Larry Bird Indiana State Sycamores 1:120
96/97 Fleer Molten Metal 20 Michael Jordan North Carolina Tar Heels 1:120
97/98 Fleer Ultra Starring Role 1 Larry Bird Indiana State Sycamores 1:180
97/98 Fleer Ultra Starring Role 2 Bill Russell San Francisco Dons 1:180
97/98 Fleer Ultra Starring Role 3 Dominique Wilkins Georgia Bulldogs 1:180
97/98 Fleer Ultra Starring Role 4 Anfernee Hardaway Memphis Tigers 1:180
97/98 Fleer Ultra Starring Role 5 Karl Malone Louisiana Tech Bulldogs 1:180
97/98 Fleer Ultra Starring Role 6 Magic Johnson Michigan State Spartans 1:180
97/98 Fleer Ultra Starring Role 7 Isiah Thomas Indiana Hoosiers 1:180
97/98 Fleer Ultra Starring Role 8 Wilt Chamberlain Kansas Jayhawks 1:180
97/98 Fleer Ultra Starring Role 9 Hakeem Olajuwon Houston Cougars 1:180
97/98 Fleer Ultra Starring Role 10 Ray Allen Connecticut Huskies 1:180
97/98 Fleer Ultra Starring Role 11 Reggie Miller UCLA Bruins 1:180
97/98 Fleer Ultra Starring Role 12 Paul Pierce Kansas Jayhawks 1:180
97/98 Fleer Ultra Starring Role 13 LeBron James St. Vincent – St. Mary Fighting Irish 1:180
97/98 Fleer Ultra Starring Role 14 Grant Hill Duke Blue Devils 1:180
97/98 Fleer Ultra Starring Role 15 Larry Johnson UNLV Runnin' Rebels 1:180
97/98 Fleer Ultra Starring Role 16 David Robinson Navy Midshipmen 1:180
97/98 Fleer Ultra Starring Role 17 Michael Jordan North Carolina Tar Heels 1:180
97/98 Fleer Ultra Starring Role 18 Jason Kidd California Golden Bears 1:180
97/98 Fleer Ultra Starring Role 19 Clyde Drexler Houston Cougars 1:180
97/98 Fleer Ultra Starring Role 20 Allen Iverson Georgetown Hoyas 1:180
97/98 Fleer Ultra Starring Role 21 Julius Erving Massachusetts Minutemen 1:180
97/98 Fleer Ultra Court Masters 1 Magic Johnson Michigan State Spartans 1:180
97/98 Fleer Ultra Court Masters 2 Bill Russell San Francisco Dons 1:180
97/98 Fleer Ultra Court Masters 3 Reggie Miller UCLA Bruins 1:180
97/98 Fleer Ultra Court Masters 4 Isiah Thomas Indiana Hoosiers 1:180
97/98 Fleer Ultra Court Masters 5 Michael Jordan North Carolina Tar Heels 1:180
97/98 Fleer Ultra Court Masters 6 LeBron James St. Vincent – St. Mary Fighting Irish 1:180
97/98 Fleer Ultra Court Masters 7 Wilt Chamberlain Kansas Jayhawks 1:180
97/98 Fleer Ultra Court Masters 8 Larry Bird Indiana State Sycamores 1:180
97/98 Fleer Ultra Court Masters 9 Allen Iverson Georgetown Hoyas 1:180
97/98 Fleer Ultra Court Masters 10 Anfernee Hardaway Memphis Tigers 1:180
97/98 Fleer Ultra Court Masters 11 Julius Erving Massachusetts Minutemen 1:180
97/98 Fleer Ultra Court Masters 12 Ray Allen Connecticut Huskies 1:180
97/98 Fleer Ultra Court Masters 13 Elvin Hayes Houston Cougars 1:180
97/98 Fleer Ultra Court Masters 14 Grant Hill Duke Blue Devils 1:180
97/98 Fleer Ultra Court Masters 15 David Robinson Navy Midshipmen 1:180
97/98 Fleer Ultra Court Masters 16 Karl Malone Louisiana Tech Bulldogs 1:180
97/98 Fleer Ultra Court Masters 17 Dominique Wilkins Georgia Bulldogs 1:180
97/98 Fleer Ultra Court Masters 18 Jason Kidd California Golden Bears 1:180
97/98 Fleer Ultra Court Masters 19 Walt Frazier Southern Illinois Salukis 1:180
97/98 Fleer Ultra Court Masters 20 Paul Pierce Kansas Jayhawks 1:180
97/98 Fleer Ultra Court Masters 21 Hakeem Olajuwon Houston Cougars 1:180
Fleer Autographed Buybacks 59 Michael Jordan 1987-88 Fleer Auto 1
Fleer Autographed Buybacks 17 Michael Jordan 1988-89 Fleer Auto 1
Fleer Autographed Buybacks 9 Michael Jordan 1996-97 E-X 2000 Auto 1
Fleer Autographed Buybacks 16 Michael Jordan 1996-97 SkyBox Premium Star Rubies Auto 1
Fleer Autographed Buybacks 2 Michael Jordan 1996-97 Ultra Court Masters Auto 1
Fleer Autographed Buybacks 4 Michael Jordan 1996-97 Ultra Starring Role Auto 1
Fleer Autographed Buybacks 4 Michael Jordan 1996-97 Z-Force Big Men On Court Auto 1
Fleer Autographed Buybacks 9 Michael Jordan 1997-98 E-X 2001 Auto 1
Fleer Autographed Buybacks 7 Michael Jordan 1997-98 Fleer Thrill Seekers Auto 1
Fleer Autographed Buybacks 1 Michael Jordan 1997-98 Metal Championship Galaxy Auto 1
Fleer Autographed Buybacks 1 Michael Jordan 1997-98 Ultra Ultrabilities Superstar Auto 1
Fleer Autographed Buybacks 9 Michael Jordan 1997-98 Z-Force Big Men On Court Auto 1
Fleer Autographed Buybacks 6 Michael Jordan 1997-98 Z-Force Rave Reviews Auto 1
Fleer Autographed Buybacks 6 Michael Jordan 1998-99 Fleer Electrifying Auto 1
Fleer Autographed Buybacks 9 Michael Jordan 1998-99 Fleer Playmakers Theater Auto 1
Fleer Autographed Buybacks 1 Michael Jordan 1998-99 Metal Universe Planet Metal Auto 1
Fleer Autographed Buybacks 9 Michael Jordan 1998-99 Thunder Noyz Boyz Auto 1
Fleer Autographed Buybacks 1 LeBron James 2003-04 EX Jambalaya Auto 1
Fleer Autographed Buybacks 65 LeBron James 2003-04 Fleer Avant RC Auto 1
Fleer Autographed Buybacks 99 LeBron James 2003-04 Fleer Mystique RC Auto 1
Fleer Autographed Buybacks 171 LeBron James 2003-04 Ultra Lucky 13 Gold Medallion Auto 1