First Look: 2011 TRISTAR Pursuit baseball cards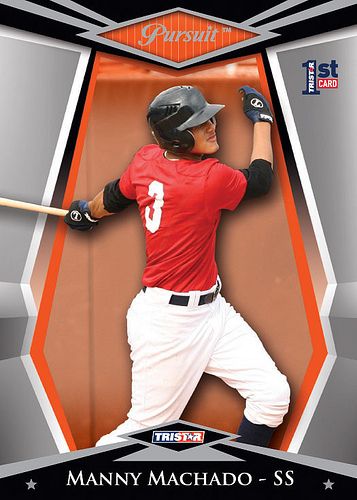 By Chris Olds | Editor
TRISTAR unveiled its latest baseball card release, 2011 Pursuit, recently and it appears that the format for last year's boxed set release is back for another season.
Set to arrive on April 15, Pursuit  will include a 75-card base set made up of promising prospects along with 18 additional bonus cards per box. Six of those will be autograph cards limited to 111 or fewer copies. Five of those will be parallel cards limited to 99 or less, five of those will be short-printed cards and two will be 2011 Obak preview cards.
The product is not licensed by any league or governing sports entity, so the photographs will be airbrushed or be high school uniforms, depending on the player's level. There will be 92 total cards in the set (Nos. 76-92 being SPs) with some of the notable prospects to be found inside including: Mike Trout, Jameson Taillon, Manny Machado, Christian Colon, Dustin Ackley, Wil Myers, Brandon Belt and Jonathan Singleton to name a few.
The Obak preview set is highlighted by Whitey Ford, Taillon, Rich "Goose" Gossage, Cap Anson, Bobby Thomson and Billy "White Shoes" Johnson.The Obak autograph cards will all be signed on-card.

While there will be plenty of autograph cards to be found (again, six per set), the real highlight here are the five-autograph cards that feature exactly what you might think — five autographs on the front of each card. A few of the groupings? How about a "catching stars" card with Johnny Bench, Frank Cervelli, Buster Posey, Carlos Santana and Matt Wieters? Or how about an "outfield futures" card with John Mayberry, Jay Bruce, Jason Heyward, Austin Jackson and Desmond Jennings? In all, there are 10 five-auto cards to be found.
As with past TRISTAR products, the print run will be limited. There are only 75 serial-numbered cases of the product to be found.
See more images from the set after the jump.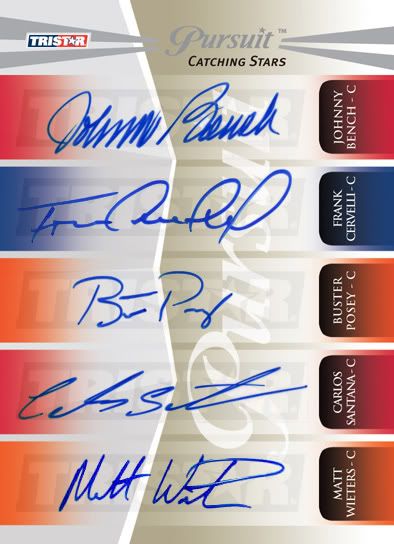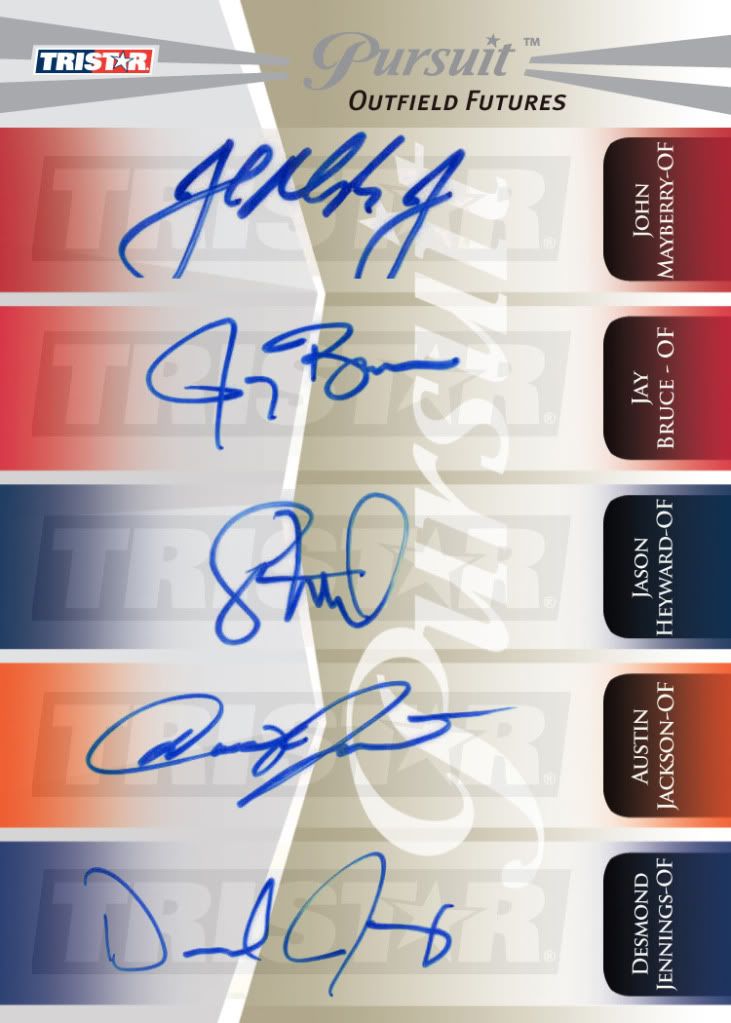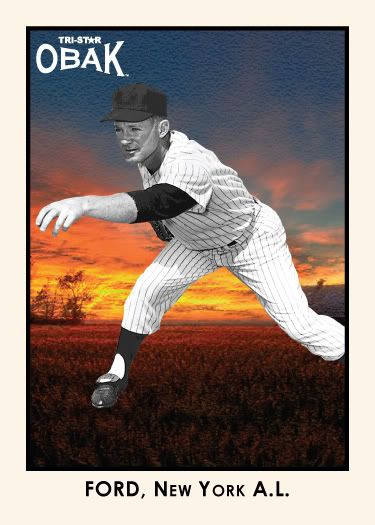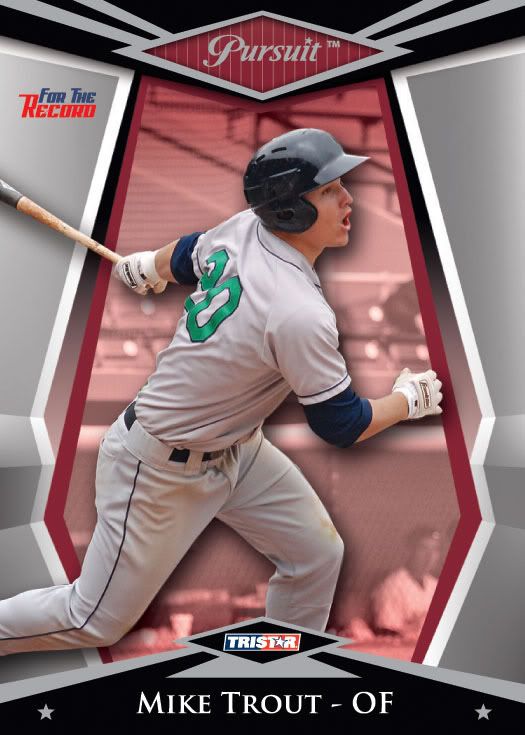 Chris Olds is the editor of Beckett Baseball. Have a comment, question or idea? Send an e-mail to him at colds@beckett.com. Follow him on Twitter by clicking here.