First Look: 2011 Topps Supreme Football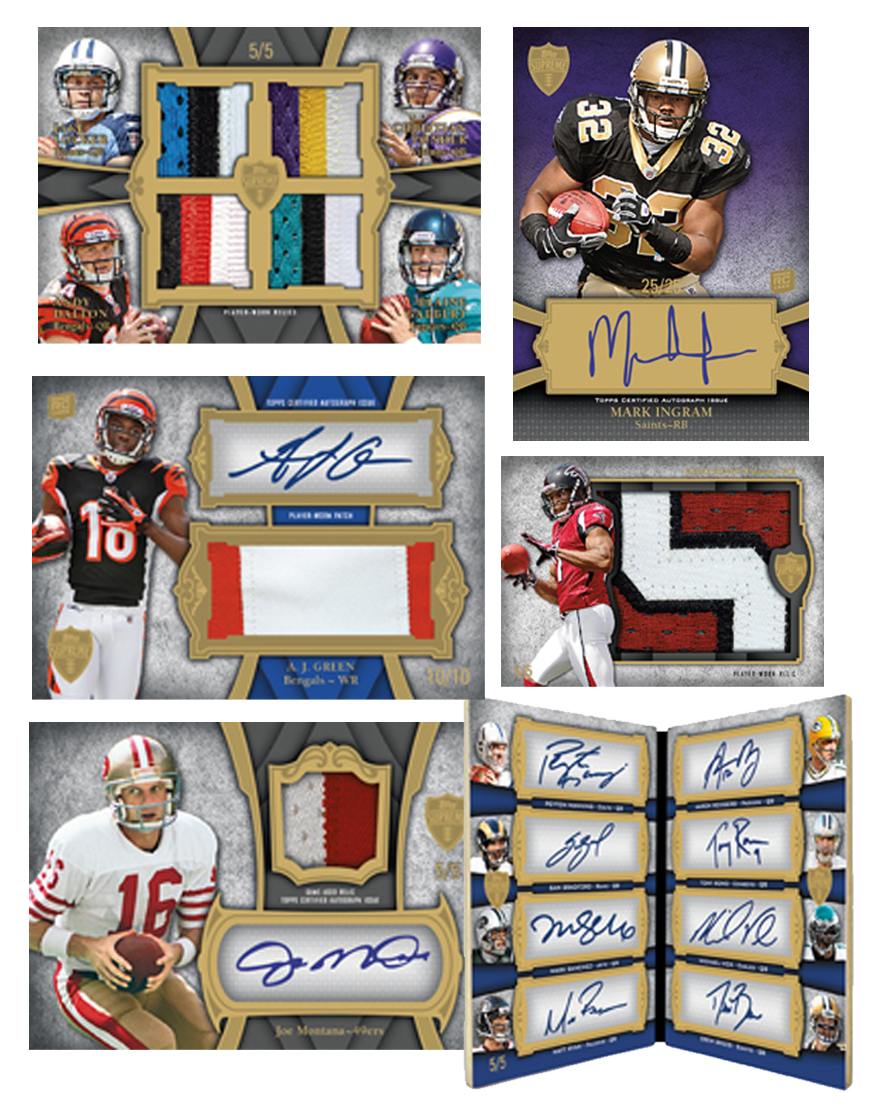 By Andrew Tolentino | Football Editor
You can't hurry love.
According to yesterday's company release, collectors will just have to wait until early 2012 for 2011 Topps Supreme. The hobby-exclusive line is slated for a late-January arrival and its details are best absorbed with the following background music:
[youtube]http://www.youtube.com/watch?v=JQvCci9txEg[/youtube]
Living up to its brand name, Topps Supreme is a high-end, one-pack-per-box kind of product. Each concentrated break offers two base cards, one red parallel, one autograph, and one autograph Relic or Relic card.
16-box cases tell an even more superlative story, each guaranteeing:
Four autographed Relics (a new feature)
Four autographed Rookie Cards ( a new feature)
One multi-player autograph card
One single player autograph
One additional autograph in an aforementioned form
Five Supreme Relics
Supreme standouts from Supreme include Hall of Fame Cut Signatures, autographed six-piece Relic book cards, eight-autograph book cards, rookie quad Relics, Supreme rookie die-cut Relics, jumbo Supreme patch cards, and a plethora of parallels.
More images and maybe even another Supremes song after the jump.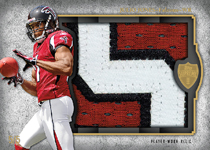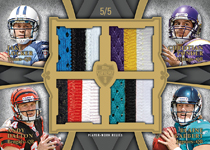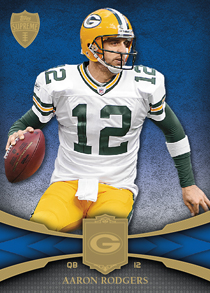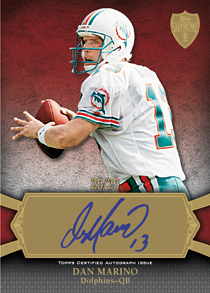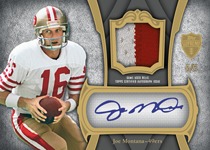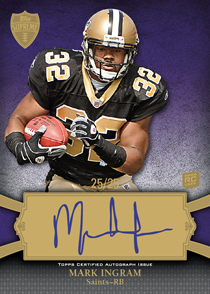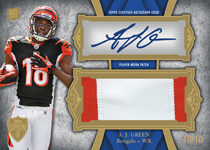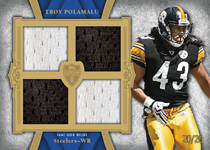 [youtube]http://www.youtube.com/watch?v=izzKUoxL11E[/youtube]