First Look: 2011 Prestige prepped for the NFL draft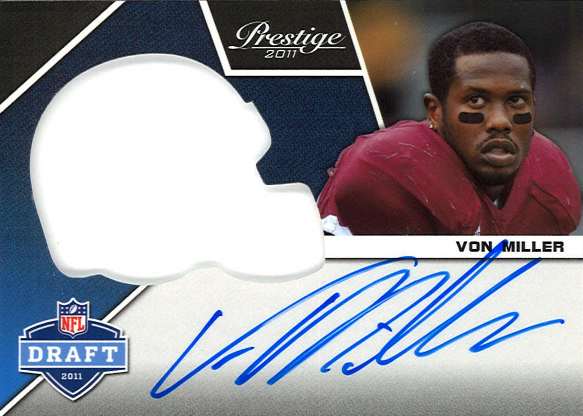 By Andrew Tolentino | Football Editor
Anxiously awaiting the results of Thursday's 2011 NFL Draft, Panini America provided another early look at 2011 Prestige — scheduled to hit shelves on May 18 as this season's first fully-licensed football product.
At this point, since nobody knows for certain where these newcomers will land, Panini has prepared players' cards sans team logos. What we do know, however, is that this brand should arrive with a onslaught of sought-after Rookie Cards, hard-signed autographs and other desirable attributes.
Leading the autograph category in this set  (and in the following gallery) are NFL Draft Class, NFL Equipment, NFL Shield, 2011 NFL Draft patches and NFL Helmet autograph cards — all of which will be packed out with the appropriate team emblems, of course.