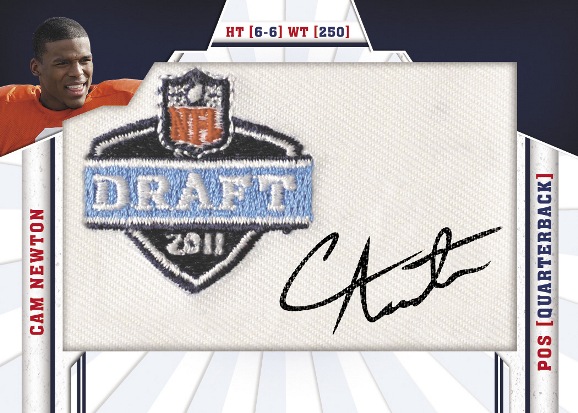 By Susan Lulgjuraj | Contributing Editor
Football fans have settled in to reflect on the 2010 football season – even for a short amount of time. We all had our favorite moments from the past season and collectively watched the Green Bay Packers win the Super Bowl.
So, what's next?
More football, of course.
The 2011 football season starts soon enough for Panini America. Hardcore football fans are going through prospects and mock drafts, thinking about where players could possibly end up.
The card companies are waiting too, but Panini just needs a team to go with its players to complete its Rookie Cards.
2011 Panini Prestige Football is scheduled to release May 11 with some of the earliest Rookie Cards including quarterback Cam Newton.
"It's of extreme importance to us that we get the first official Rookie Cards with updated draft information into collectors' hands as soon as possible," Panini America NFL Brand Manager Carlos Torrez said. "Those are Prestige's calling cards, so to speak, and collectors expect us to deliver. We will absolutely do that once again in 2011, at the rate of one Rookie Card per pack."
The 250-card set will feature 100 rookies including Mark Ingram, Julio Jones and Jake Locker. There will be four autographs or memorabilia cards per box (with one auto guaranteed), 24 Rookie Cards and 23 inserts or parallels. The SRP is $4 a pack.
2011 Prestige Football will include all of the traditional elements from the product's history, but there will be a new element to the set, an NFL Passport insert set.
"Personally, I think the addition of the NFL Passport insert, along with its autograph variations, is a breath of fresh air for this venerable brand and one collectors will really embrace," Torrez said. "But my favorite part of this product has to be the short-printed RCs and the wildly popular NFL Draft variation RCs. Trust me, 2011 Panini Prestige will be everything collectors have to expect to be . . . and then some."