First look: 2011 Panini Americana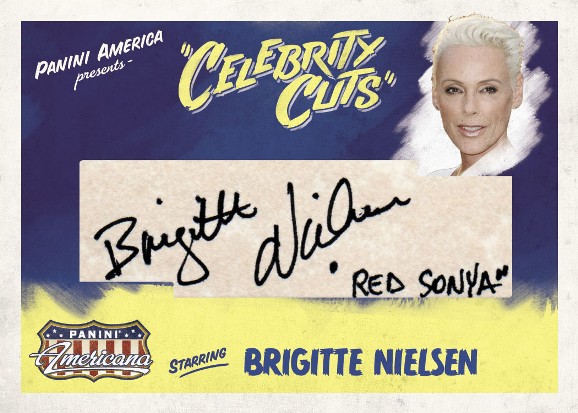 By Chris Olds | Editor
The stars of the big screen (and the small screen) are back on cardboard.
Panini America unveiled its plans for 2011 Panini Americana on Thursday, the latest installment of the long-running non-sport brand that began in 2007.
Each $25 hobby pack will include one autograph or memorabilia card inside with boxes containing four packs when it arrives in June. Each box will include inserts from the Screen Gems, Prime Time Stars and the Matinee Legends sets as well as a parallel insert.
Among this year's autograph subjects are Justin Bieber, Pamela Anderson, Selma Blair, Linda Hamilton and the late Jane Russell. As with past Americana releases, one can expect to find memorabilia cards for icons such as John Wayne, James Dean, Marilyn Monroe and Charlie Chaplin.
It appears that autograph cards from at least three sets in the product will be limited to 99 or fewer copies, while the memorabilia cards will be limited to 225 or fewer copies.
See more images after the jump.