First Look: 2011-12 Prime Hockey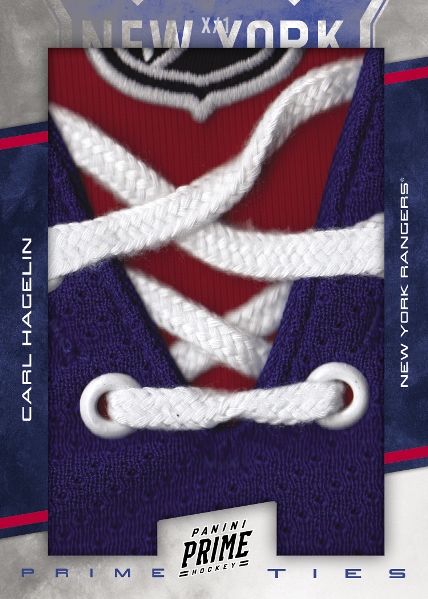 By Andrew Tolentino | Hockey Editor
When the folks at Panini America launch a brand with the word "prime" in the title, they mean it.
On Tuesday, the company gave collectors a look at 2011-12 Prime Hockey. Delivering the industry's first game-worn helmet decal pieces (Collision Course inserts), sweater lace cards (Prime Ties) and other choice materials, this  product is chock-full of, you guessed it, prime memorabilia.
There isn't any information on the release date as of yet, but puck lovers can count a  formidable (in a good way) hit formula. Delivering one Rookie Auto Quad card numbered to 199 or less, one multi-memorabila card, one autograph and one additional autograph or memorabilia pull in each five-card pack, Prime has that high-end scent that may or may not result in the sweet smell of a superstar's game-used equipment.
In addition to helmet decals and sweater laces, Prime has a number of other inserts meant for  the memorabilia lover. For instance …
Captains Cloth: Captain-focused inserts that feature the "C" from each subject's jersey
Genuine Marks: Panini notes these as "the first autographed, game-used nameplate letter cards"
All-Star Signatures: Featuring hard-signed NHL All-Star Game locker nameplates
The product also boasts other opportunities to land prime memorabilia in other subsets, including: Rookies NHL Shields, Rookies Auto Quad Memorabilia cards, Combos (Duals and Quads) and Prime Signatures. Beyond the basics, these images should do the talking. Stay tuned to Beckett.com for more information on Panini's brand new brand.