First look: 2011-12 Panini Certified Hockey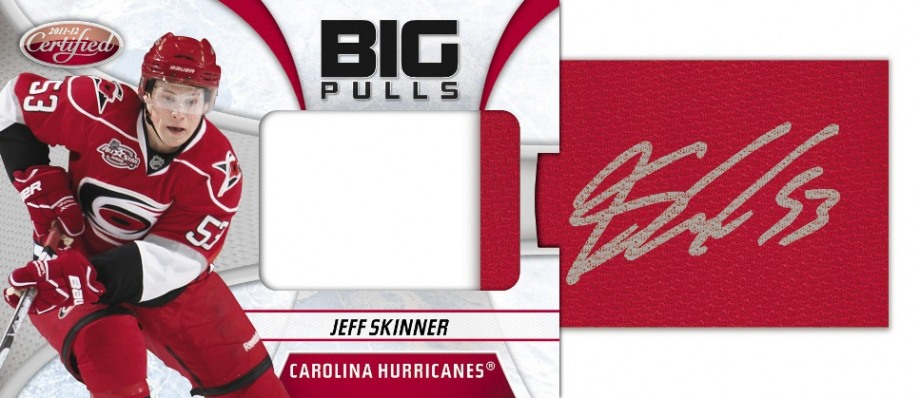 By Susan Lulgjuraj | Contributing Editor
The 2011-12 season will be here sooner than most collectors realize. It feels like we only just crowned the Boston Bruins the kings of the NHL, but it's time to start preparing for the next season of cards.
Panini America has released the first details for 2011-12 Certified Hockey and one of the highlights for collectors is that the product won't include any Rookie Card TBDs. What you see is what you're going to get in Certified.
While there is no set release date set yet for Certified, Panini is bringing back many of pieces that made some of their first hockey products a hit. These items include Private Signings autographs with players such as Alex Ovechkin, Don Cherry, Ryan Miller and Felix Potvin. Fabrics of the Game die-cit cards, which will be a different design than last years, and Hot Boxes that will fall one in every eight-count inner case.
"Collectors really responded to the hobby callbacks we made last season, so we're throwing a few more into Certified," Panini America NHL brand manager Al Muir said in a release. "The Gold Team cards look great — a real advancement on what they looked like in the old days, plus there is an autographed parallel to the set that should be a huge draw. We also have Stars of the NHL die-cuts, featuring a great effort from our design department, and Soft Hands, an insert set that features swatches from game-worn gloves. And then there are the Big Pulls."
The Big Pulls cards are some of the more interesting cards in the product. They feature a piece of signed memorabilia that can actually be pulled out of the card if collectors want to get a close look.
"We'll have live RCs of a couple of prominent holdover rookies, such as Toronto's Joe Colborne and Vancouver's Cody Hodgson, along with the cream of the 2011-12 freshmen crop," Muir said. "The checklist will be dependent, of course, on which players debut prior to pack-out, but we expect some compelling young prospects to fill out the checklist."
Susan Lulgjuraj is a contributing editor for Beckett Media. You can email Susan here. Follow her on Twitter here.