First look: 2010-11 Panini Gold Standard Basketball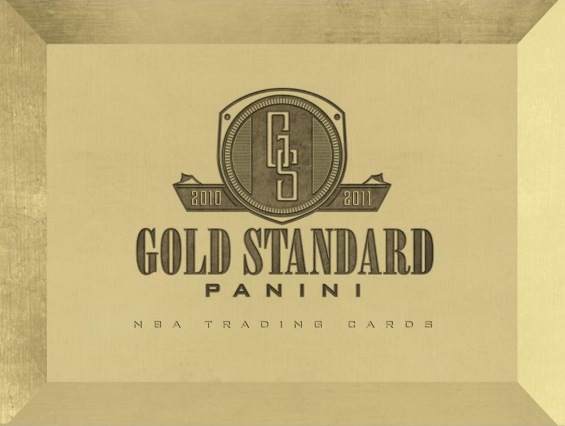 By Chris Olds | Editor
Johann van der Smut would be so proud.
Panini America unveiled its latest basketball card line on Monday, a product that it clearly believes will set a new standard in sports cards.
It says so right on the box.
Panini Gold Standard will arrive in May with each 12-card box packing three autographs, two memorabilia cards and a suggested retail price of $200.
Each box also will include seven insert cards numbered to 299 or fewer copies — with everything packing a certain luster to it as well.
"There's always a certain amount of satisfaction seeing one or more of your ideas take shape and come to fruition, especially when the concept is brand new," said Panini America NBA Brand Manager Mike Payne. "With Gold Standard, feedback — both internal and from other segments of the industry — was a key element in shaping the product and turning it into something that might have a chance at a long shelf life."
And, clearly, you don't need to be an alchemist here.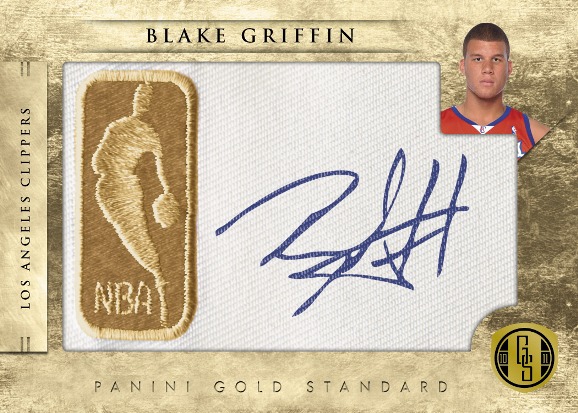 Among some of the items promised in the Standard are Gold Rush cards — cards with a piece of 14-karat gold embedded into the card — which will be found in every case. These cards will be numbered to 10 or fewer copies.
Needing to fulfill your Willy Wonka fix? There are Golden Tickets to be found inside these packs, too. They're good for a one-on-one meeting with Kobe Bryant as well as four other prizes.
Also to be found are Gold Logoman Patches and Gold NBA Team Logo Patches — cards remniscent of the league-wide use of gold Logoman patches on uniforms during the NBA's 50th Anniversary celebration. (No word on whether some of those are game-used from that season.)
The autograph lineup includes Bryant, Kevin Durant, Larry Bird, Bill Russell and Magic Johnson for starters — you'll fine of of those sigs in every case — along with one dual-signed card in each case as well.
The base set will consist of 192 cards — 30 rookie autographs and 50 1/1 solid gold 14-karat 50th Anniversary gold cards.
Here are a few more images from the product. (Temporary slideshow format until we get some kinks worked out.)
Chris Olds is the editor of Beckett Baseball. Have a comment, question or idea? Send an e-mail to him at colds@beckett.com. Follow him on Twitter by clicking here.