The Old-School Way the First Bowman Chrome Shohei Ohtani Red Refractor Auto Sold
The first of five possible 2018 Bowman Chrome Shohei Ohtani Red Refractor Rookie Autographs, numbered to 5, has sold. As in, bought and paid for sold, not bid up to an unrealistic price on eBay and 'sold.'
And even in this connected online hobby world, this big sale came about old-school with card shows, phone calls and knowing the right people.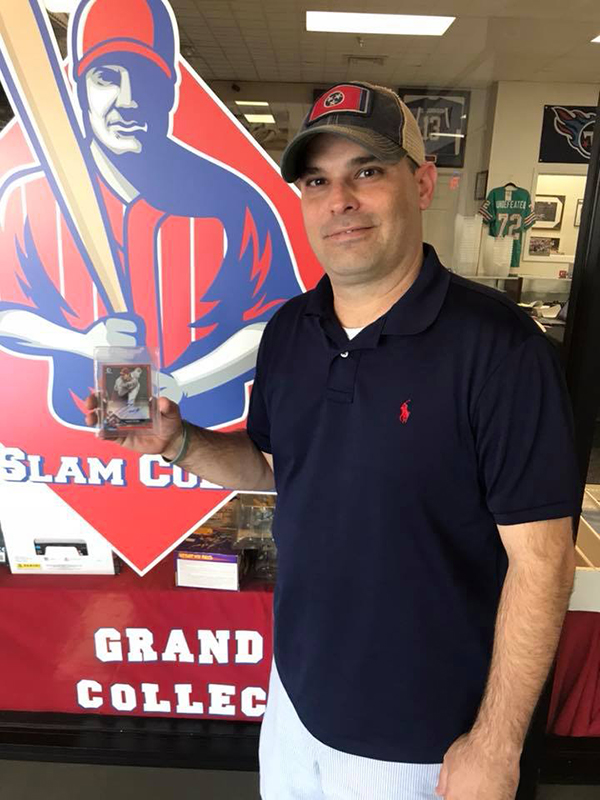 Nathan Burns, owner of Grand Slam Collectibles in Murfreesboro, Tennessee, helped broker the deal for the Ohtani autograph.
It was originally pulled at the Moeller Cincinnati Card Show during the first weekend of 2018 Bowman's release. The dealer who sold the packs gave Burns a call to see if he knew anyone who might be interested. In turn, Burns worked his connections to make the sale happen.
"I knew that to get a card like that, I would need to get with Adam Rowe, who is, in my opinion, the biggest modern sports card buyer in the country," Burns said. "He has the most connections. So my thinking is, 'Hey, let's give him a call and see if he can find a buyer for it.'"
So that's exactly what he did.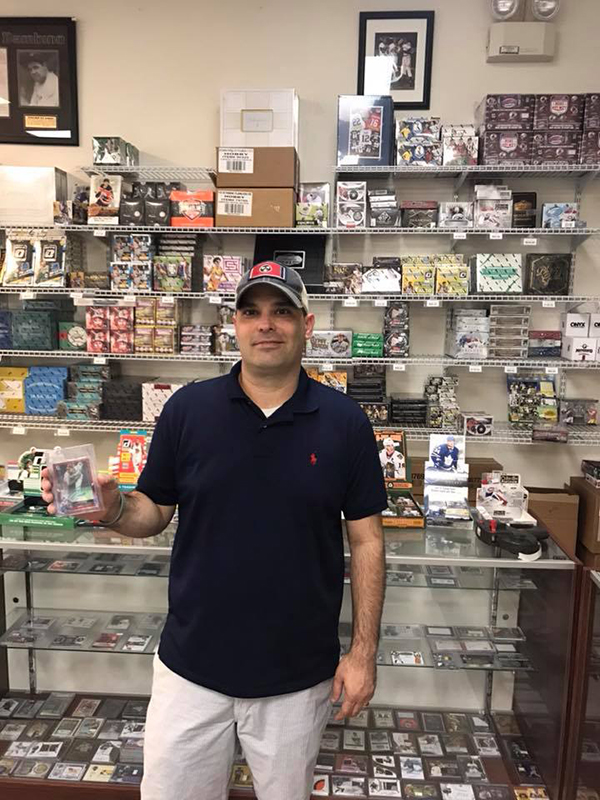 "I called Adam, I told him what the guy who pulled it was wanting for it. He checked around," Burns recalled. "[Adam] found a buyer for it. So since I had the seller and he had the buyer, we just agreed to split it 50/50."
From there, the deal closed smoothly for all parties involved. The collector with the card brought it to Burns and got paid.
"The card's already gone. It was paid for and gone as soon as we got it," Burns said.
So, how much? You're probably wondering. Like a lot of private deals, the buyer wanted to remain anonymous and the amount not disclosed. However, Burns did say it was a good deal for all involved.
As the collecting world awaits the one-of-a-kind Ohtani Superfractor Autograph, which has some big-time offers out there, the Red Refractor is the next best thing with just five copies.
While this is the first known completed sale of one of the Red Refractors, it wasn't the first to surface. One landed on eBay shortly after 2018 Bowman came out. While the bids reached $55,400, the sale didn't go through.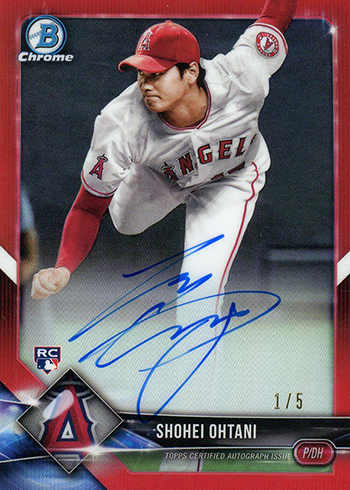 That same card has since been relisted, this time through a consignment seller where bids currently sit just north of $30,000. It's scheduled to close on May 7.
Sometimes, though, even in the digital age, big sales can come from the simplest of methods.
"I had a connection at the right place at the right time so I got lucky," Burns said. "But I'll take it."
Photos: Nathan Burns holding the 2018 Bowman Chrome Shohei Ohtani Red Refractor he helped broker the sale for. Courtesy of Grand Slam Collectibles. Ohtani Red Refractor Autograph image from eBay.
Comments? Questions? Contact Ryan Cracknell on Twitter @tradercracks or by email.