Now is the time for Will Ferrell baseball cards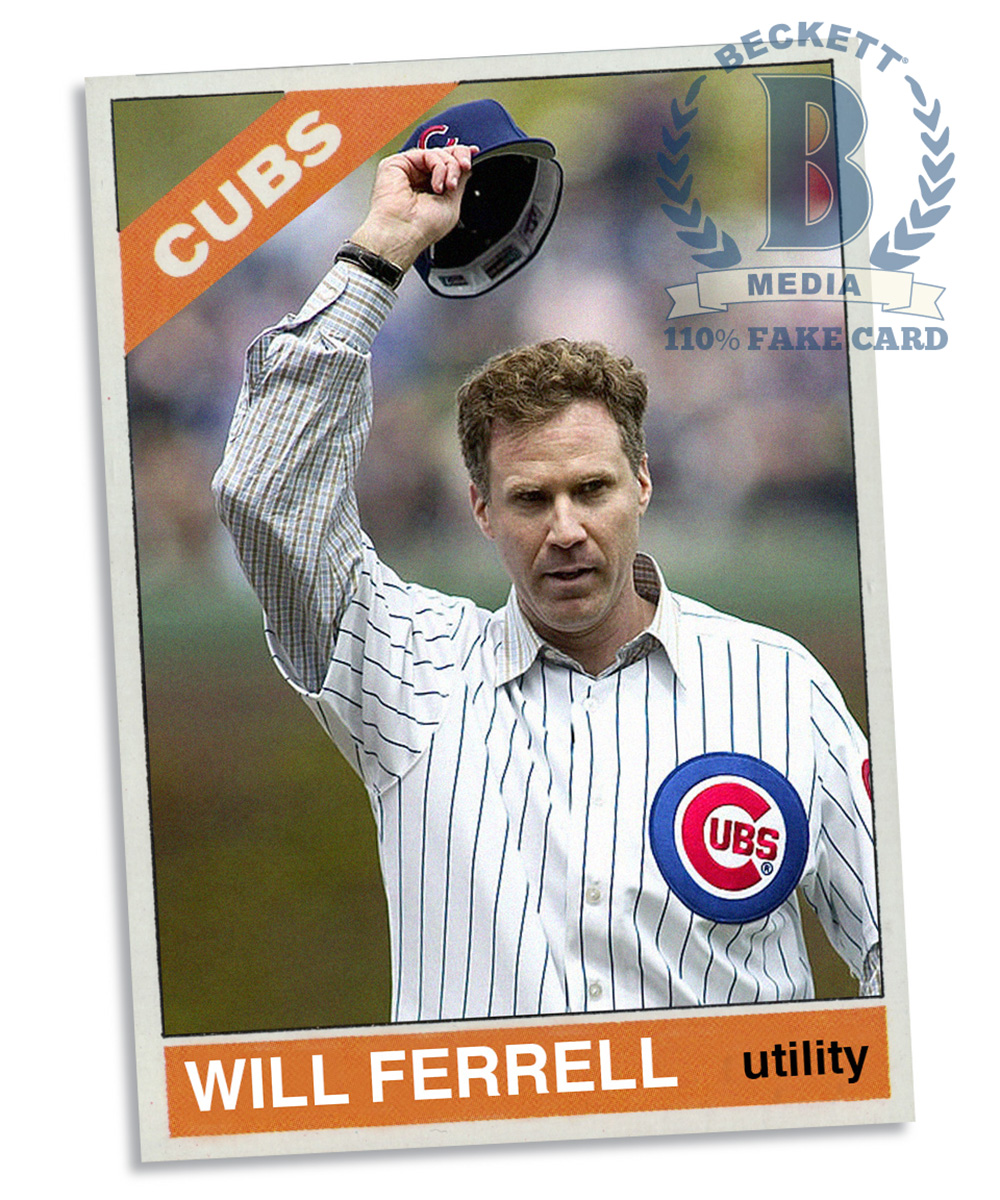 By Chris Olds | Beckett Baseball Editor | Commentary
Let's hope the comedy leads to cardboard.
We've seen him as Ricky Bobby driving in NASCAR. We've seen him in the ABA with the Flint Tropics. We've seen him in the Winter Olympics. We've seen him as a mysterious minor-leaguer, too.
But tomorrow we'll see Will Ferrell on an MLB field.
That's no joke. In fact, the actor will be taking to the field in five spring training games tomorrow in Arizona, playing every position, and playing for 10 different MLB teams.
No, really, he's intending to play for 10 teams — and every position — in a single day.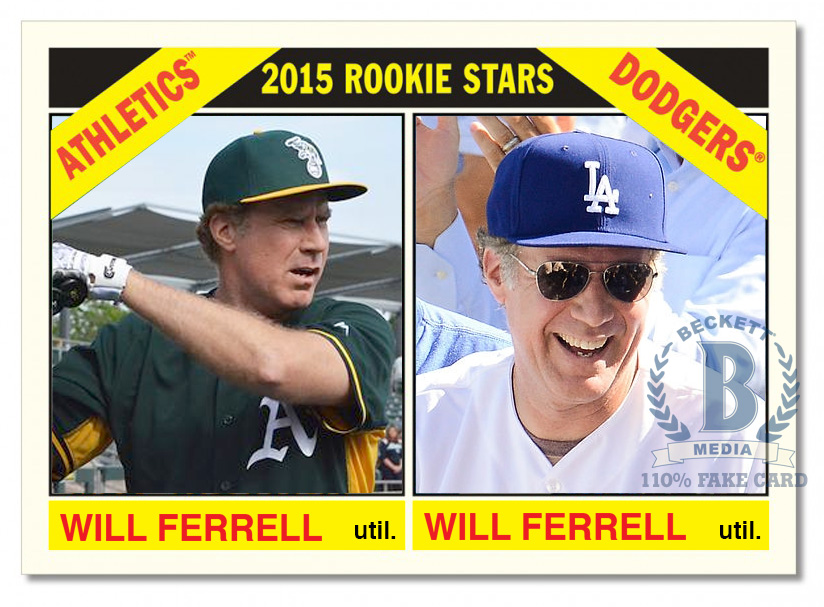 Why? It's all being filmed for an HBO special from "Funny or Die" in an effort to fight cancer. The #FerrellTakesTheField promotion is in conjunction with Major League Baseball.
Game-used memorabilia from every game he plays in will be auctioned on MLB.com with the proceeds going to Cancer for College, an organization that provides scholarships for cancer survivors, and Stand Up To Cancer, which has worked with MLB often in the past.
"Spring training affords an appropriate setting where our game can serve as the backdrop for an event that will benefit organizations that fight cancer," Commissioner Rob Manfred said on MLB.com. "Will is a big fan of our game, and many of us in baseball — among our clubs, players and our millions of fans — are big fans of his. Major League Baseball is happy to take part in what will surely be a fun and memorable day for a great cause."
With this being an officially sanctioned MLB event, it's natural to think that official MLB cardboard appearances — ideally for all 10 teams — could be a distinct possibility. Could game-used cards be in the mix? What about autographs? (He's never been a heavy signer — but you'd think this might be the time and place for a first certified autograph, right?) Or, maybe we'll get Topps Bunt and options from Topps' online wall art jumbo card and print area?
It's all a compelling thought — and I have messages in to MLB headquarters and Topps, the official MLB trading card licensee, to see what might be possible. (My take on a 2015 Topps Heritage card for one of his teams — one from a past first pitch at Wrigley Field — is above.)
If Ferrell cards are made, they won't be his first appearances — he had minor-league cards made after his appearance as Rojo Johnson for the Round Rock Express back in 2010. He also had a trading card made by Upper Deck as part of a three-card promo set for his basketball movie Semi-Pro. Other than that, his only cardboard has been made without his likeness but pieces of his clothing embedded into them.
Ferrell is scheduled to play for the Mariners, Athletics, Cubs, Angels, Reds, Diamondbacks, Giants, White Sox, Dodgers and Padres.
Chris Olds is the editor of Beckett Baseball and Beckett Sports Card Monthly magazines. Have a comment, question or idea? Send an email to him at colds@beckett.com. Follow him on Twitter @chrisolds2009.
—
Loading ...