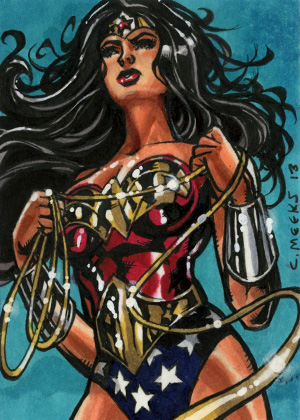 By Susan Lulgjuraj | Beckett Sports Card Monthly Editor
Comics have superheroes and villains of every variety – men, women, aliens.
Over the next several weeks, the women from the two big comic companies are getting their own place in the trading card world.
Cryptozoic Entertainment is releasing DC Comics The Women of Legend Trading Cards in September and Rittenhouse Archives is releasing Women of Marvel Series 2 Trading Cards in November. That's a whole lot of leather and lace for comic fans to enjoy.
DC Comics The Women of Legend will feature new artwork from many of the top artists in the industry. There will be two chase sets of Katie Cook Sticker Collection and Gail's Picks foil cards, and one sketch card in every box. In addition, Cryptozoic is inserting Totally Fabricated cards featuring manufactured costumes of leading characters (one in every three boxes)
There will be 63 cards in the base set. Each hobby box will have 24 packs with five cards in each pack. DC Comics the Women of Legend is schedule to come out Sept. 13.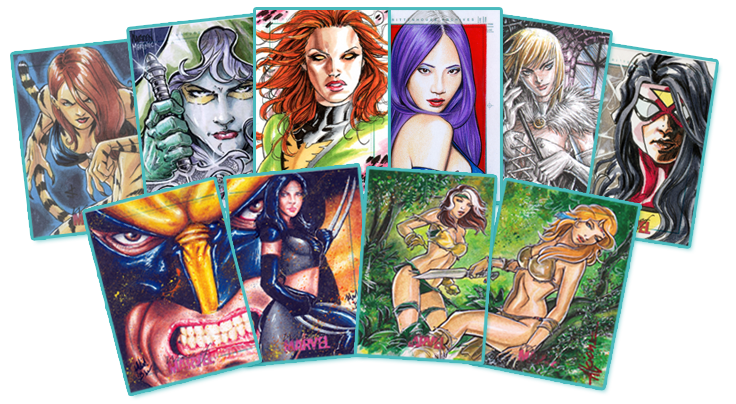 Each box of Women of Marvel Series 2 Trading Cards will have 24 packs. The set will consist of 90 base cards and several parallels. Every box will have either a sketch card or a sketch puzzle card. The sketch puzzle cards will be tougher pulls and found in about every three boxes.
Women of Marvel is scheduled to release Nov. 20.
Susan Lulgjuraj is an editor at Beckett Media. You can email her here with questions, comments or ideas. Follow her on Twitter here. Follow Beckett Media on Facebook and Twitter.