Feeling overlooked in the redemption card waiting game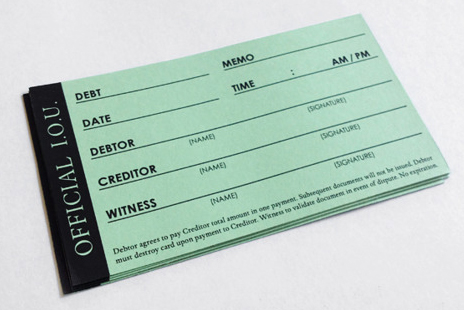 By Ryan Cracknell | Hobby Editor | Commentary
Redemption cards stink. Ask just about any collector, including Josh Donaldson, and they'll agree. And while the past year or so has seen improvements and fewer of them out there, that doesn't help those still waiting. They can leave a bad taste, especially if they're left outstanding for an extended period of time. It's even worse when you notice the player has live autographs in newer products from the same manufacturer.
Last October — as in 2014 — I submitted a redemption for an autograph. I'm still waiting on it. I'd pretty much forgotten about it until recently when I noticed a 2015 autograph of the same player from the same manufacturer inserted live in packs.
I could call out the company and the player, but I don't really see the point as I've heard of similar things happening to collectors from multiple manufacturers.
And even when the players aren't top-tier stars, like the outstanding autograph I'm waiting on, it still feels like a cup full of vinegar being poured on a fresh wound. I doubt I'm alone in the feeling.
I understand the reality of redemptions. That doesn't mean I like them. It also doesn't excuse them. Often, but not always, it's a matter of athletes dragging their feet.
How does that explain when a more recent card arriving before one that other collectors are owed? Or why other versions of the same card I pulled are live as well, yet I'm still waiting. In real-world terms, redemptions are like an IOU. Generally, we try to get that promise fulfilled as quickly as possible. I'd like to think that manufacturers are the same way.
Maybe my situation is an oversight that slipped through the cracks. Perhaps the card company was looking ahead and had multiple years of autographs signed in one sitting. My guess is that all it will take is a message being sent to get some sort of resolution.
But why should it?
The onus on redemptions shouldn't be on the collector. They've already been put out by opening product and finding a promissory note that's a lot less exciting than the real thing.
At this point, I'm going to wait it out. It's a card I'm not overly interested in and will probably pass on to someone I know will enjoy it more than me. It's also not something particularly valuable. But that small card that I've yet to receive may have other repercussions where I'm less likely to spend more money on similar products.
Instances like these can turn a collector off of a sport, manufacturer or even collecting all together. Even if redemptions are a necessary evil, collectors should have to wait as little time as possible. One would think that all older redemptions would be fulfilled before any new cards arrived signed.
Situations like these are limited. But all it takes is one bad experience to cause a ripple effect that reaches past one unhappy customer.
All card companies have gotten better at communicating where in the processing flow a redemption is with their websites. Again, it's not perfect, but at any time I can go in and see if something has been shipped. Here I am over a year later in this instance and nothing. The most unfortunate part is that I could go and buy the newer version of the card right now and get it within a few days.