By Ryan Cracknell | Hobby Editor | Commentary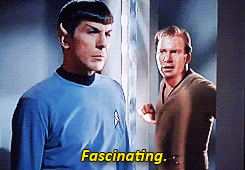 Let's get the full disclosure out of the way. Stadium Club is one of my favorite baseball card brands. Definitely top three, maybe even number one. For me, it's about the overall simplicity and focus on photography.
Yes, the inserts and parallels are a big part of the modern incarnations. But the base set is the star.
And most of the autographs that make up the biggest chase — they're rooted in the base set so photos are still the anchor.
With the 2018 Topps Stadium Club Baseball checklist out, here are the cards that intrigue me most — the cards I'll be looking for most busting packs.
Tim Raines #103
Sorry, the first card I'm on the hunt for — and the one I'm most likely to find — is a simple base card. Tim Raines is the lone Expo on the checklist (something I'm good with). There's a spot in one of my Expos binders amidst my other Stadium Club team sets.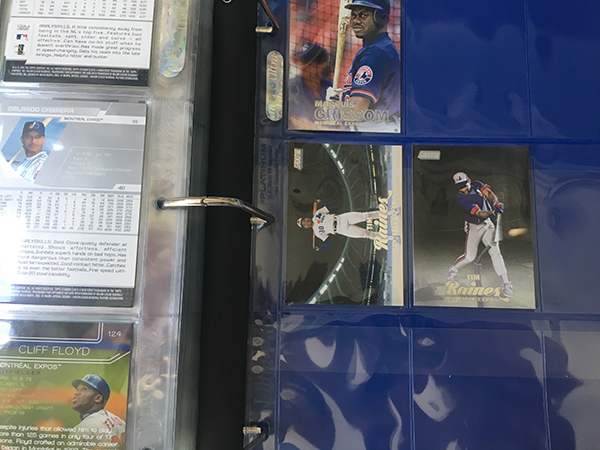 Raines is in 2017 Stadium Club as well (plus a variation short print). It's going to be tough to top the photo used but finding out what it looks like is part of the anticipation.
Co-Signers Mike Trout/Shohei Ohtani
I'm still waiting on the Mike Trout/Tim Salmon dual autograph, but this is one of 2018 Stadium Club Baseball's rarities worth special note. It marks the first dual signature card to have Trout and rookie teammate Shohei Ohtani. Even with Ohtani hurt, I'm still intrigued by the prospect of pulling an autograph of the rookie.
And, well, who's going to complain about any card with a Mike Trout autograph?
According to Topps' original sales material, Co-Signers have no more than ten copies each, so this is definitely a long longshot.
Beam Team Corey Seager
When it comes to Stadium Club and inserts, Beam Team is the one probably most connected with the line. A lot of that comes from its early days in basketball, but throw out that name and my head will start to turn at attention, much like my cat when she hears the subtle shake of her food container at dinner time.
I still have no idea what the 2018 Stadium Club Beam Team inserts look like. I'm hoping for a rebound. Last year's set didn't do a lot for me. Instead of the bold look that brings back memories of holograms, lasers and singing along to Naughty by Nature, 2017 went with silver foil. Sure the lines are nice but they're more regal and intricate than loud and proud. That's the Beam Team I'm hoping for once again.
Since it's the Fascinating 5, I'll randomly say I'm hunting for Corey Seager but, really, any of the 25 cards on the checklist will work.
Co-Signers Bo Jackson/Frank Thomas
I grew up in the '80s and '90s. Bo Jackson and Frank Thomas were both awesome. Put their signatures on a card together (even with Bo in a White Sox uniform) and you've got my attention.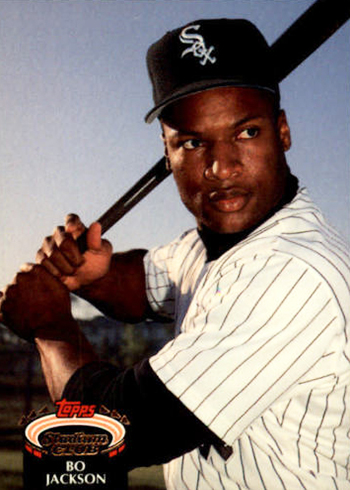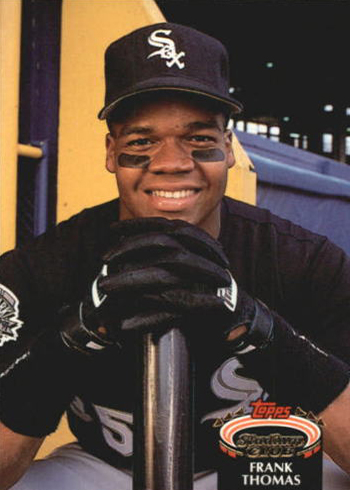 This is actually only the second time Jackson and Thomas have appeared on a dual autograph card in a MLB-licensed set before. There are a handful of others where there are additional signers (Ken Griffey Jr. is a common thread on triples) as well as some in collegiate and MLBPA sets.
Base Cards — All of Them
I'm totally cheating here. I know. I get it. But it's Stadium Club. The most fun I have with this product is digging into the images and seeing what's used. I like the action. I like the retro shots. I want to see the action and the emotion. So it's way more than five cards.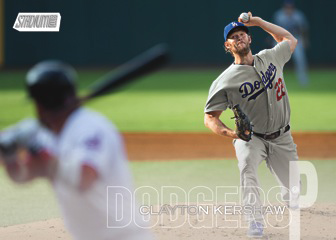 But that's what I'm looking forward to most. Tim Raines first, everyone else is a close second.
In my best mix of Canadian and Demi Lovato, sorry, not sorry.
That's what I'm looking forward to with 2018 Topps Stadium Club Baseball. How about you? Leave a comment below or let me know on Twitter.