Fans to pick image for the Connor McDavid Young Guns rookie card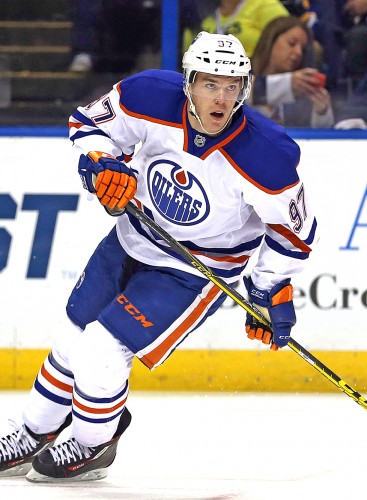 By Stephen Laroche | Beckett Hockey Editor
The job of a photo editor for a trading card company can sometimes be a stressful one, but Upper Deck is seeking out the help of hockey card collectors and the public can vote on the photo that will be used on the Connor McDavid Young Guns rookie card that will be found in packs of 2015-16 Upper Deck Series One Hockey.
The first overall pick in the 2015 NHL Entry Draft, McDavid made his NHL debut on October 8 against the St. Louis Blues and while he did not make it onto the score sheet, he did earn some cheers for his speed and agility. Upper Deck had photographers in the building to capture the action and the company has selected three options that collectors can consider.  Fans only have a small window in which to go to http://upperdeckstore.com/collectconnor and vote for the image they would like to see on the Connor McDavid Young Guns rookie card.
"We are excited to be able to bring fans into the creative process and give them the opportunity to make the final decision on such a significant card in the upcoming release of 2015-16 Upper Deck NHL Series One," said Upper Deck's Senior Marketing & Social Media Manager Chris Carlin. "We are also encouraging fans to use the hashtag #CollectConnor to share their votes and comments on their favorite image."
What are the other options collectors can vote on to appear on this historic card? Find out after the jump.
The Connor McDavid Young Guns rookie card will arrive in time for the Fall 2015 Sportcard & Memorabilia Expo in Toronto on November 6 and it is anticipated that it will instantly become one of the hottest cards in the hobby.
Here are the other photos that collectors can vote for:
OPTION TWO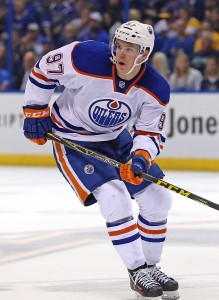 OPTION THREE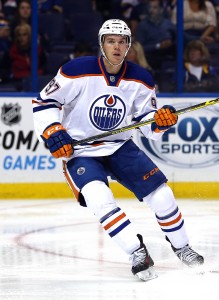 Which photo did you pick? Let us know in the comments section below.
Stephen Laroche is the editor of Beckett Hockey, Beckett Basketball, and Beckett Sports Card Monthly magazines. Have a comment, question or idea? Send an e-mail to him at slaroche@beckett.com or follow him on Twitter @Stephen_Laroche.