Famous LeBron James S.I. Cover Jersey Up For Auction
LeBron James was forever etched into history Feb. 18, 2002, when he appeared on the cover of Sports Illustrated as a high school junior.
Dubbed, "The Chosen One," James' first S.I. cover featured the young phenom in his St. Vincent-St. Mary (Akron, Ohio) jersey. That No. 23 jersey is up for bid at Goldin Auctions with a minimum bid of $25,000.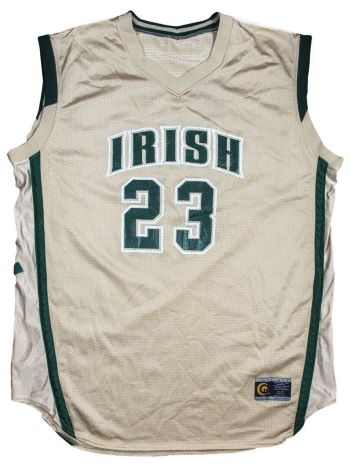 It is believed the jersey could reach six figures.
James also wore the jersey for the game that occurred the same day as the photo shoot and "was worn by LeBron for the majority of his junior season," per Goldin Auctions. It comes with letters of authenticity from The MeiGray Group and Resolution Photomatching (game use and photomatching).
James gave the jersey to the consignor, who also attended St. Vincent-St. Mary, per Goldin Auctions.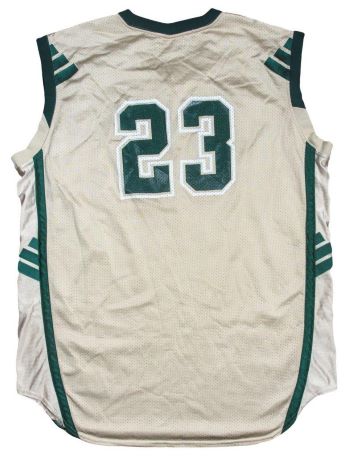 Bidding closes Oct. 19.
Also up for auction is the customized H2 Hummer that James received as a gift on his 18th birthday. The car purchased stirred up controversy at the time due to alleged improper benefits of a student-athlete. James' mother, Gloria, took out a loan on the car and there was no wrongdoing. Still, it is perhaps the most famous Hummer produced. Starting bid is $35,000.