Fab 5: Interesting Press Pass sets from the past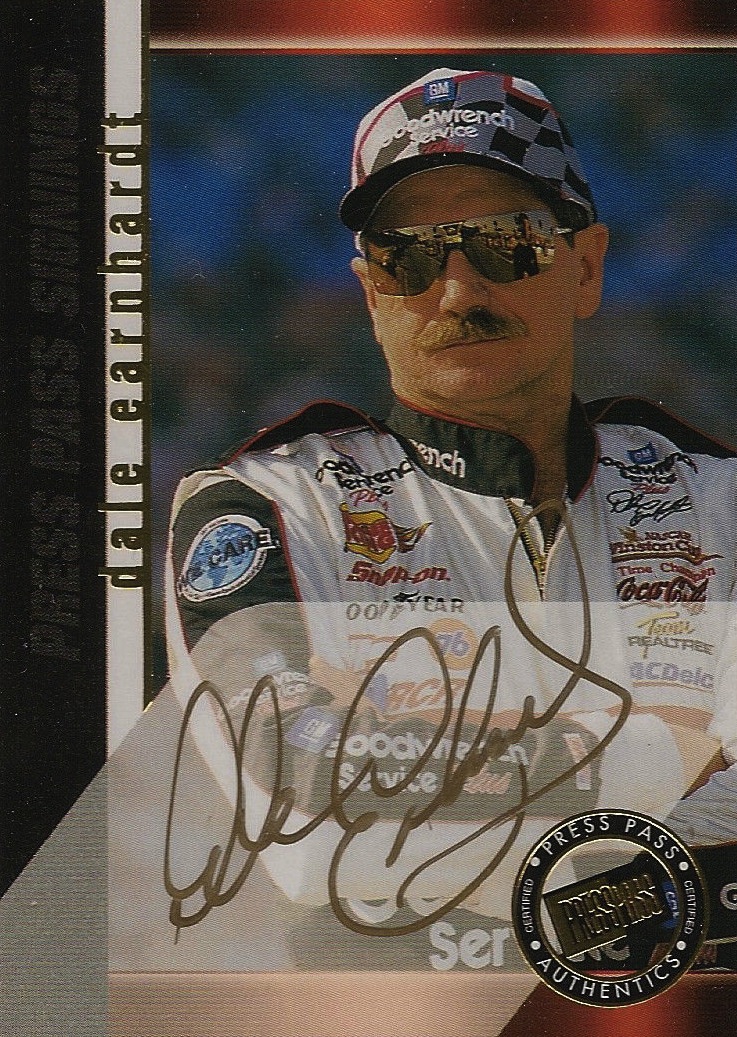 By Chris Olds | Beckett Sports Card Monthly Editor | Commentary
Although some collectors may know Press Pass as merely the lone maker of NASCAR cards, the company had an influential run in other sports and helped change the game when it comes to cardboard.
The company is now finished creating cards after a run that included revolutionary game-used releases, historic college brands, memorable non-traditional sports releases and unique non-sports lineups that included Elvis Presley right alongside Yo Gabba Gabba.
Press Pass did plenty during its cardboard run that began back in 1992 — and it did plenty for the world of NASCAR cards — here is a look at a few key sets from the company that you might not remember.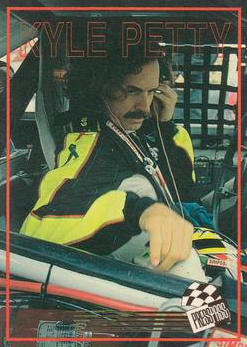 1993 Press Pass Previews (NASCAR)
This 34-card set is valued at just $20 or less today, but it was the start of a racing run that hasn't been equaled. NASCAR didn't have a regular-issue set until 1988 when Maxx arrived, but that company didn't last as long as Press Pass when it came to producing cards of NASCAR's top drivers. These cards were the first of more than 86,000 different racing cards made by the company — and no other company came close. All those sets, all those autographed cards, all those memories start here.
—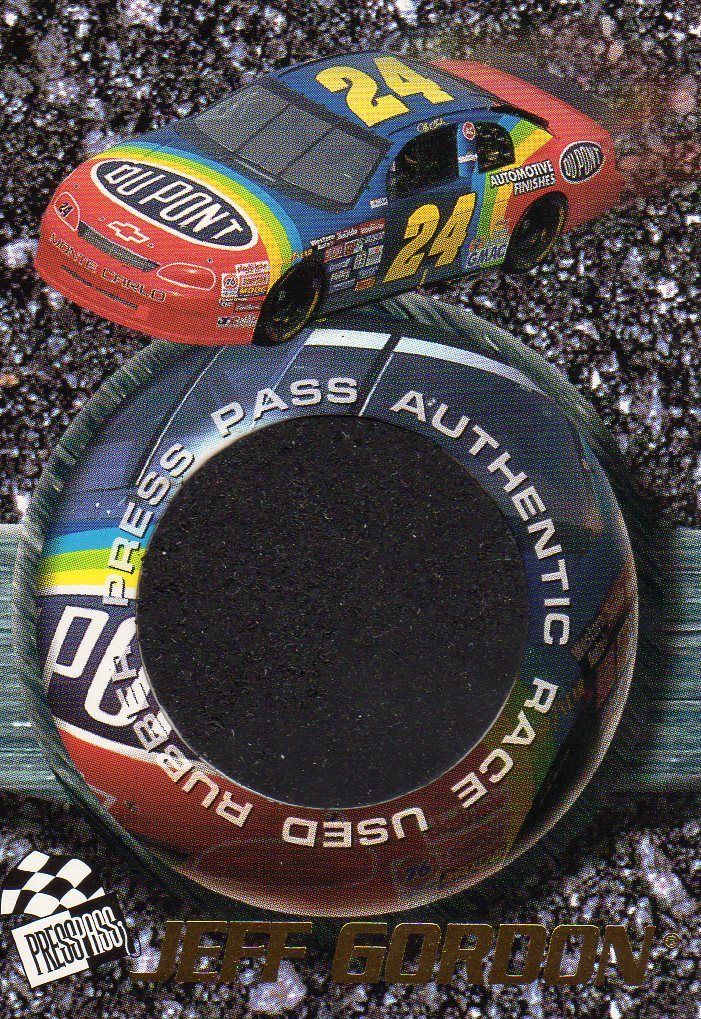 1996 Press Pass Burning Rubber (NASCAR)
What is the first game-used card set in the entire world of collecting? It's this one — a seven-card set where each card with a piece of race-used tire embedded into it is limited to only 500 copies. From here, the company expanded to use pieces of firesuits, stock cars and the rest of the industry followed. This key set is a relatively affordable one typically found for $300 or less. Memorabilia cards — in all sports — have come a long, long way since this one but it was the first.
—
1997 Press Pass Autographs (football)
While the company's first football card set arrived in 1996 with autographs of Tim Biakabutuka and Keyshawn Johnson in tow, it's Press Pass' 1997 set that includes some game-changing ink. Among the 31 signers for the company's 1997 set are coaches Steve Spurrier, Gene Stallings, Tom Osbourne and Bobby Bowden alongside prospects such as Warrick Dunn and Danny Wuerffel. It was a strong one that helped pave the way for impressive college-focused autographed lineups to come — and a sign that you didn't have to just focus on players to get cards noticed.
—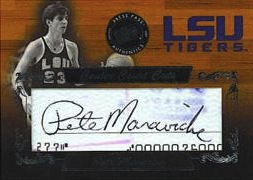 2006-07 Press Pass Legends (basketball)
In 2005, Press Pass introduced a higher-end brand of retro-focused cards for racing and that approach came to basketball and football the following year. While these brands allowed fans with more school ties than professional ones to take a look back and collect from their alma maters more easily, Press Pass also explored new historic territory beyond cards of living coaches and legends. The company included a mere five cut autographs from LSU and NBA legend Pete Maravich in this product — a first for the industry. To this day, a total of only 15 other unique cut cards have been made for "Pistol Pete" — less than 50 autographs overall. Press Pass will always be the first.
—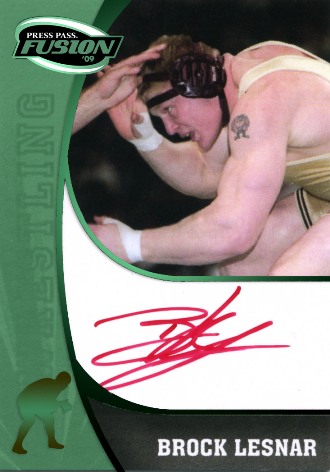 2009 Press Pass Fusion (multi-sport)
Toward the end of its run with the Collegiate Licensing Company license, Press Pass did like other companies at the time and explored multi-sport releases to capitalize on the rising popularity of sports such as MMA and other lesser-carded pastimes. This multi-sport product's autograph checklist includes the likes of Brock Lesnar, Cat Osterman, Cael Sanderson, Dan Gable, Dan Severn, Deion Sanders, John Elway, Larry Bird, Joe Montana, Karch Kiraly, Randy Couture, Tom Seaver and many other names you may or may not know. It's a unique lineup that's still relatively affordable.
—
Do you have a favorite Press Pass release? Tell us in the comments below …
—
Chris Olds is the editor of Beckett Baseball and Beckett Sports Card Monthly magazines. Have a comment, question or idea? Send an email to him at colds@beckett.com. Follow him on Twitter by clicking here.