Exclusive: Topps offers new details on mini set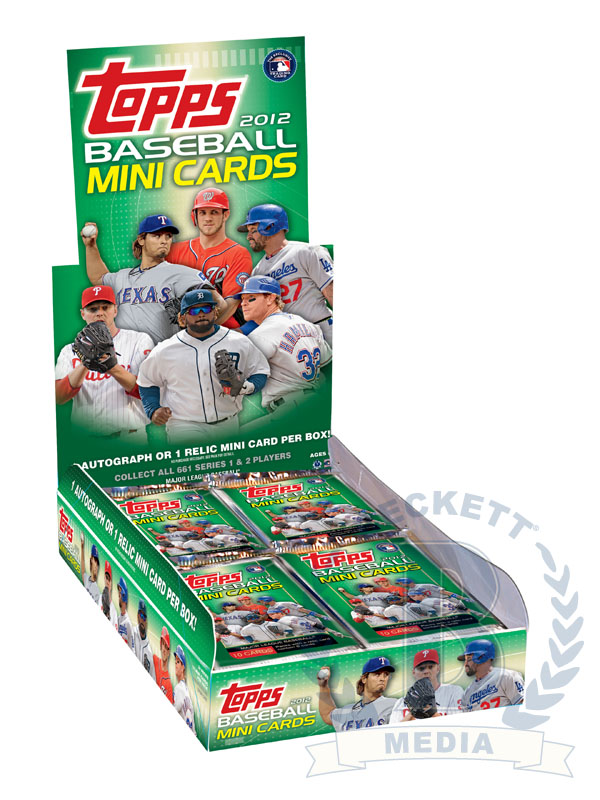 By Chris Olds | Beckett Baseball Editor
Topps offered the latest glimpses into its upcoming surprise product on Monday as it offered additional information about its 2012 Topps Mini baseball set exclusively to Beckett Media.
The product will be issued in pack form with mini versions of all base cards found in the Series 1 and Series 2 (as the case with this year's factory sets). It also will include autographs and memorabilia cards, too — all in the smaller size a la the 1975 Topps Mini set, which was a test issue only released in Michigan and California.
"This should be a great product," said Topps' Mike Jaspersen. "[It's] 1975 all over again."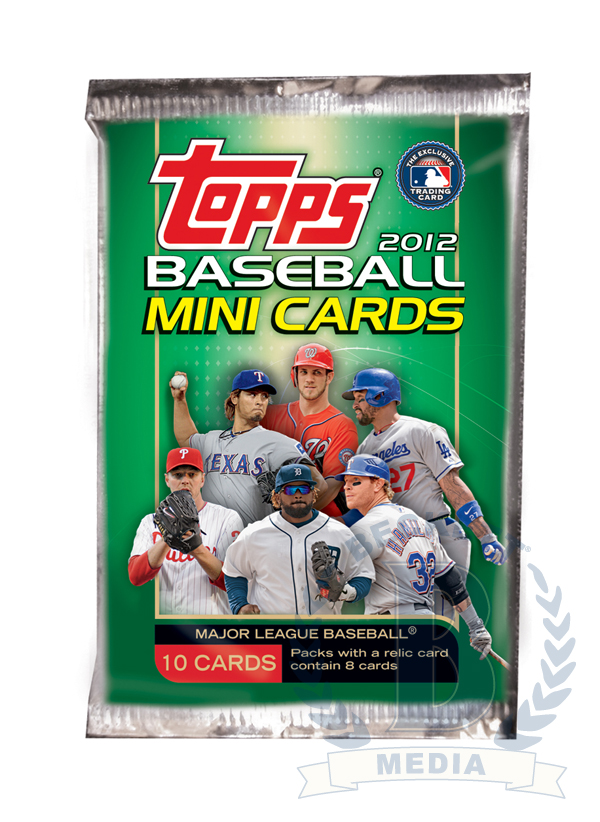 This product, which will only be available at ShopTopps.com (the company's webstore), was teased online there last week. The mini set will be officially unveiled on Aug. 1 at the National Sports Collectors Convention with 10 cards per pack and one autograph or Relic card in every 24-pack box.
For those who looked closely at the mocked wax box, it notes that there are 661 cards in this one. Presuming it's a direct parallel to the 2012 Topps set, that means Washington Nationals rookie Bryce Harper will be found in the product. He appears on the wrapper along with another notable rookie this season, Rangers pitcher Yu Darvish, along with Matt Kemp, Josh Hamilton, Prince Fielder and Roy Halladay.
Chris Olds is the editor of Beckett Baseball magazine. Have a comment, question or idea? Send an email to him at colds@beckett.com. Follow him on Twitter by clicking here.
—
Loading ...