Exclusive Rick and Morty, Star Trek DS9 Promo Cards in Latest Non-Sport Update
The February/March issue of Non-Sport Update is starting to arrive in card and comic shops as well as mailboxes. Rick and Morty is on the cover and inside you'll get some of the inside details on how the upcoming card set came about.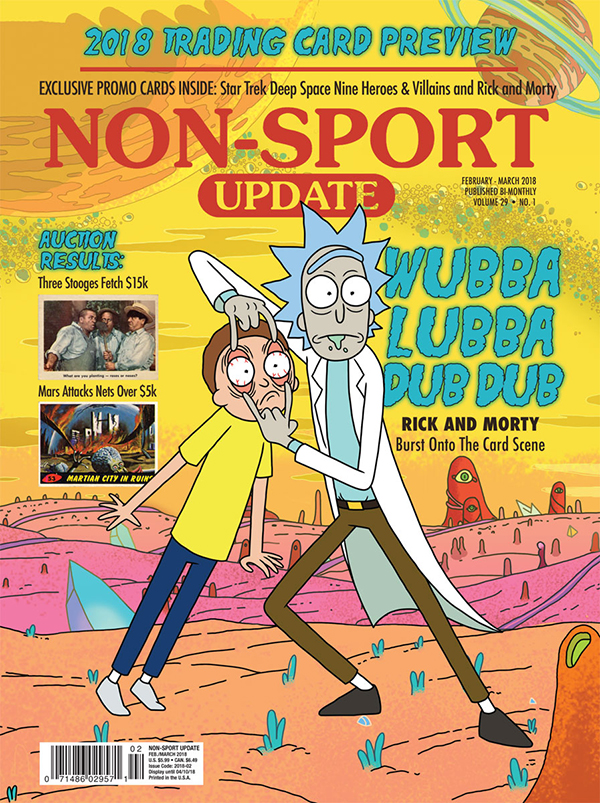 As always, there are plenty of articles and the price guide. But there are also a couple of promo cards you're not going to find anywhere else.
First up is an Anatomy Park card from 2018 Cryptozoic Rick and Morty Season 1.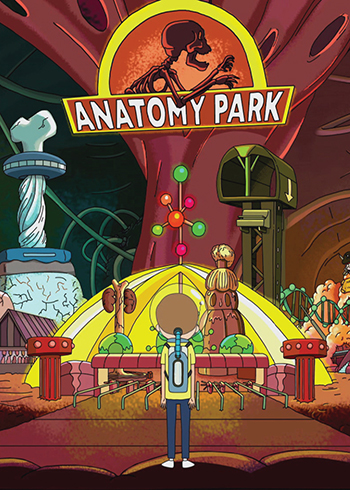 Also inside the issue is promo P1 from 2018 Rittenhouse Star Trek: Deep Space Nine Heroes and Villains.
You can find Non-Sport Update at card shops and select book stores. If your local hobby shop has other Beckett magazines, they can get NSU as well.
If those aren't an option, you can also order the issue online.