EW's Star Wars scoop comes via Topps card mocks
Millions of people have seen the teaser for the next Star Wars movie coming next year, but there were a lot of details yet to be revealed for the next chapters of the legendary science-fiction franchise.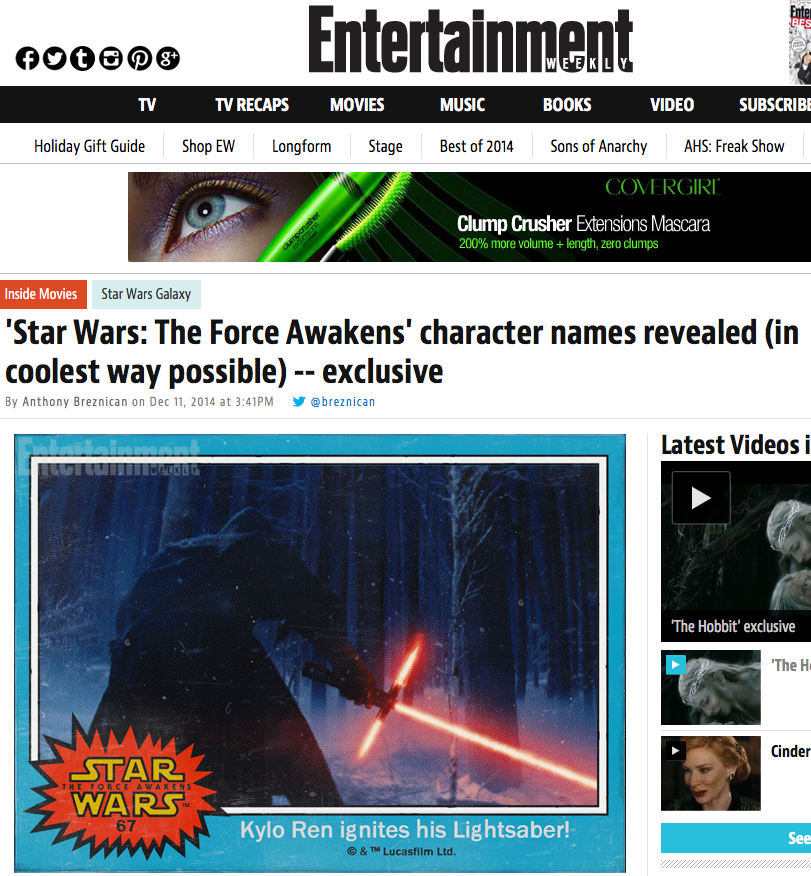 The simplest details? The names of the new characters.
On Thursday, Entertainment Weekly learned some of the details when Lucasfilm released to the magazine a series of retro-styled trading card mocks similar to the Topps cards of the past. (The franchise has had Topps cards since the beginning.)
Is it marketing for a real card set or just a viral/retro marketing approach? We'll have to wait and see — but you can expect there will be plenty of merchandise (and toys) for the next generation of the franchise.