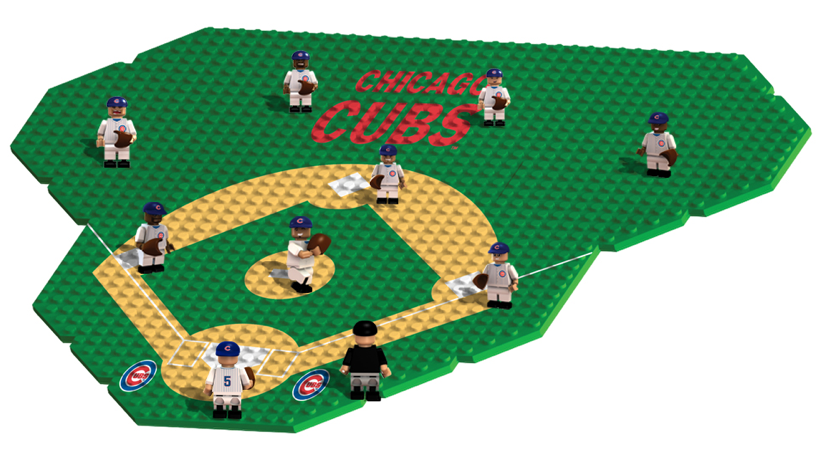 By Chris Olds | Beckett Baseball Editor
The latest release from Oyo Sportstoys will let youngsters channel their inner Theo Epstein.
Or maybe build their kid-sized Populous-inspired visions.
The creation? New Oyo MLB Field Sets that, along with some extra building blocks, will let kids build their own teams on the field — and even the stadium to go with it. Launched this month, the Lego-compatible sets can be found in four sizes — a starter set, an infield set, an outfield set and a Game Time set with prices varying from $19.99 to $59.99.
"Field Sets are a natural extension of our product line," said Tom Skripps, the president of OYO. "OYOs are collectible toys, and Field Sets allow our fans to play with their OYOs just like any other toy, or display their collection in a fun manner."
Oyo launched its full baseball line last year and is licensed by MLB, Minor League Baseball, the NFL, the NHL and the NCAA to showcase actual players on figures that come with appropriate uniforms and accessories. Until now, collectors could chase the Oyos of their players — many MLB players, for example, have figures available. Each of them has facial features that are reflected on their figures along with their names and uniform numbers on the toys as well as the packaging.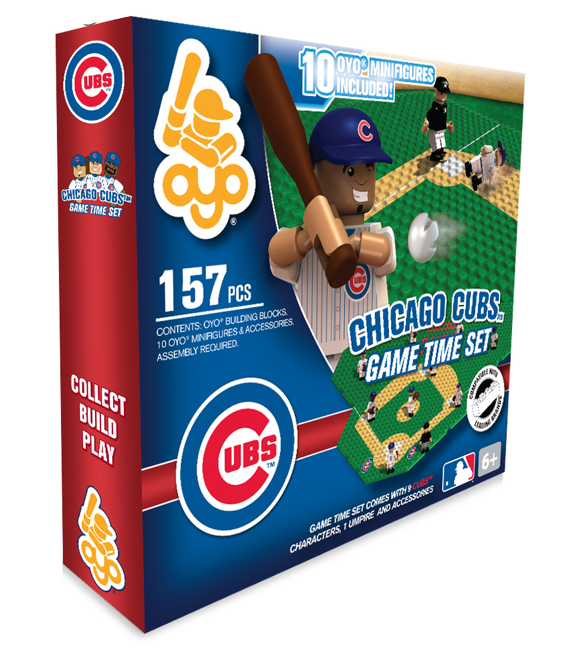 The field sets come with a few players — but not specific MLB stars — depending on the sizes.  The $19.99 starter set, for example, includes three figures (two players and an umpire) along with two gloves, one ball 32 building blocks and a field of roughly 7.5 by 6.25 inches. It can be combined with the infield and outfield sets to build a larger field if one opts to build slowly.
The Game Time set includes nine players and an ump, 146 blocks and gloves and balls along with a 15 by 12.5-inch field. The other sets are $29.99 and include varying items appropriate for the area. The outfield, for example, has three players.
More information can be found at Oyosportstoys.com.
Chris Olds is the editor of Beckett Baseball and Beckett Sports Card Monthly magazines. Have a comment, question or idea? Send an email to him at colds@beckett.com. Follow him on Twitter by clicking here.