Egraphs Pulls Plug on Electronic Autograph Service
It started as a novel idea for a novelty, but now it is no more.
Seattle-based Egraphs has pulled the plug on its electronic service allowing fans to get a personalized autograph and message from sports stars electronically.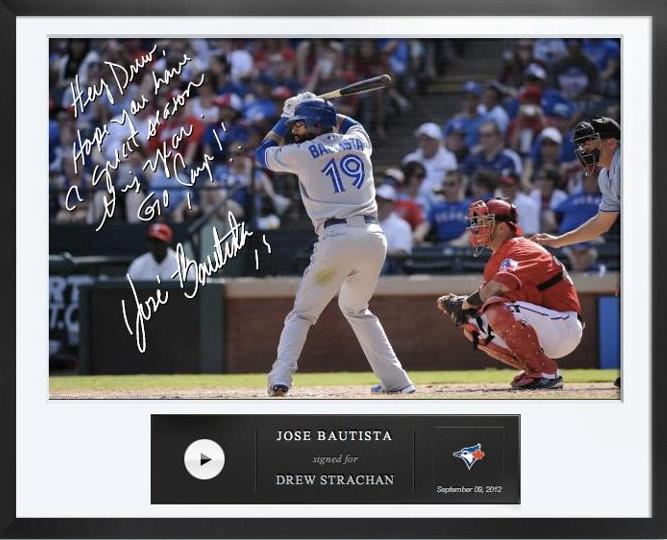 "We ran into some unforeseen obstacles that ultimately prevented us from continuing to operate," wrote company CEO David Auld in a letter posted on the Egraphs website. "It has been a very difficult time for us here at the company, as every one of us was dedicated to building out the future of fan-celebrity interactions. We were fortunate enough to witness some amazing experiences between you all, and it was what enabled us to work up to this point."
The company was founded in 2011 and was licensed by MLB and NBA with other sports' stars also in the mix to sign and leave a message for fans for a fee. Those who purchased an Egraph will receive a message from the company via email telling them how they can permanently save their files.
Those who have questions for the company can send them to support@egraphs.com, the letter said.
"For our customers, we hope you enjoyed and continue to enjoy your egraphs," Auld wrote. "Every celebrity put a little of themselves into each one, and we want you to have those memories forever," Auld wrote. "To our celebrities, we wanted to give all of you a better way to share yourself with your fans. We hope that someone else will carry our torch forward for you. It was clear to us that you need better ways to interact personally with your fans, and we see a bright future for those options.
"To our partners, fans, and others, we appreciate all the numerous ways you directly and indirectly supported us. Launching a new product is never easy, and we could not have even gotten off with ground without a lot of help. Starting a business is always a gamble and most do not make it to sustainability. The most difficult part is disappointing those of you who believed in the idea with us. We gave Egraphs everything we had, but the landscape proved a little too treacherous."
The company also allowed fans, for an added fee, to purchase a framed print of their 'graph.