Efdot Raises More Than $20,000 for Color of Change, Donating Project 2020 Jackie Robinson Proceeds
Over the past couple of months, Efdot has introduced himself to the card community through his colorful work in Topps Project 2020. This week, he's raised more than $20,000 for Color of Change with his artwork. And that number will grow. Some of the proceeds from his Jackie Robinson card, which is available on the Topps website through early Sunday, will also go to the non-profit organization.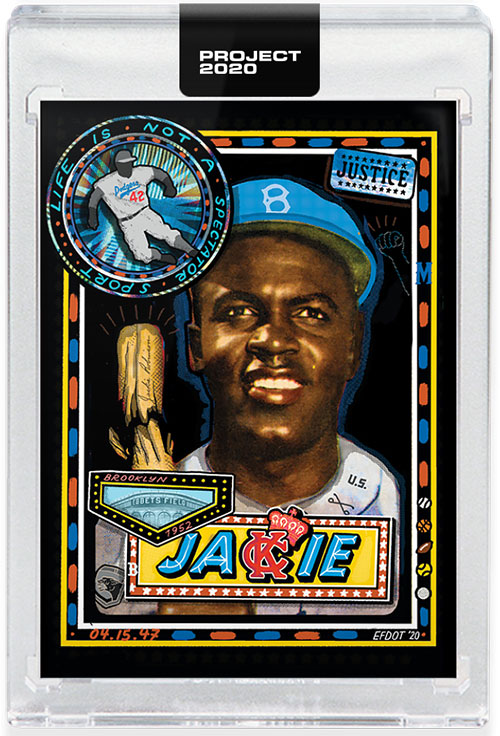 "I was drawn to Color of Change through a friend who invited me to sign one of their petitions," Efdot said. "I love how they create powerful campaigns to hold those in power accountable for unjust practices."
The New York-based muralist raised funds through a sale on his Instagram account. He sold more than 100 pieces. Most of these were smaller works, although some larger originals were also used.
"I learned that people really do want to support worthy causes, and just need to continually be called to action and given the right incentive," Efdot said.
His latest Topps Project 2020 card is packed with history and symbolism surrounding Robinson and his breaking of baseball's color barrier. This includes nods to other sports he played, the Kansas City Monarchs of the Negro Leagues and his time in the military.
Some copies of the Robinson signed by Efdot will be available on his website in the near future.