When It Comes to Touchdowns, It's Easy Being A.J. Green – Beckett Pricing Insider
A.J. Green had a huge night against the Baltimore Ravens last week, with 69 receiving yards and three touchdowns. He's already half way to the touchdown total he had from 2017.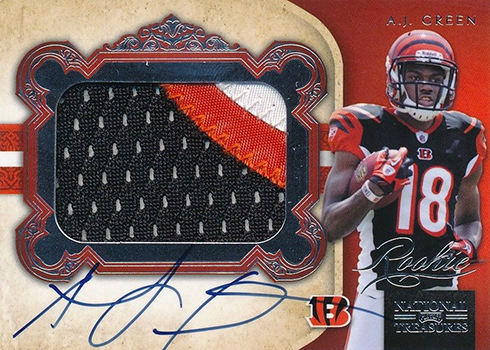 Green has always been reliable in getting yardage. He has only missed the 1,000-yard mark once in his career and that was when he had 964 yards in 2016. So even in missing out, he was still a handful of catches away.
Green has been a major presence in the collecting world since his rookie year in 2011. He's approaching 6,000 different cards in the Beckett Online Price Guide. With over 1,200 autograph cards, Green is no stranger to signing as well.
His most sought after Rookie Cards are 2011 Panini National Treasures ($200 high book) and 2011 Contenders ($50 high book).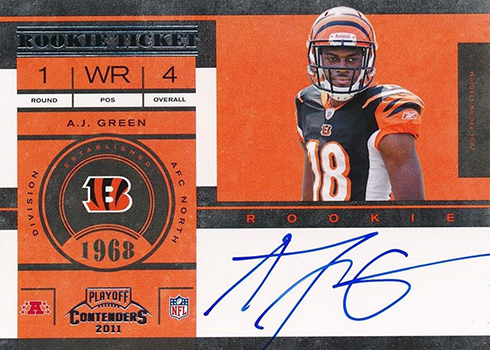 Even though Green has been an elite wide receiver in the NFL for several years, his values have either stayed the same or decreased slightly. A big part of that is the lack of playoff presence and wins. If the Bengals can string together enough wins to make the playoffs and contend in the postseason, his values could go up. Putting up numbers like he did against the Ravens is also a good start.
It's only the beginning of the season but there are plenty of opportunities ahead for Green to have big games. The Bengals are playing the Browns twice, after all.