Early Market Highlights: 2018-19 Panini Contenders Draft Picks Basketball – Beckett Pricing Insider
The release of 2018-19 Panini Contenders Draft Picks Basketball was welcomed by collectors eager to get their hands on some of the first autograph cards of the 2018 NBA draft class.
Sales analysis from the first few weeks show third overall pick Luka Doncic leading the way in terms of number of sales and price. His base International Ticket autograph has settled in at $60-$150, with a few early transactions selling above that range.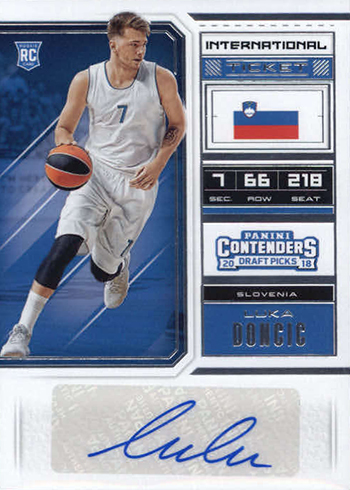 Slotting in just below Doncic, value-wise, are the first two picks of the draft, Deandre Ayton and Marvin Bagley III. Each check in at $50-$120 for their base College Ticket auto cards.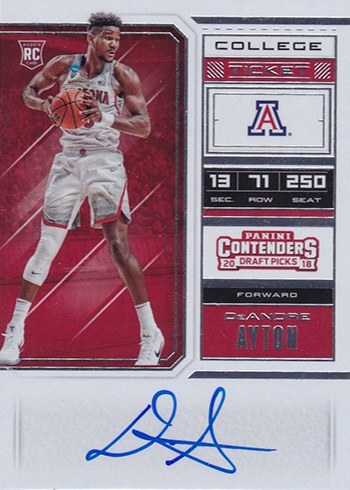 Collectors aren't sleeping on Kevin Knox, the ninth pick who was lustily booed by Knicks fans on draft night yet turned heads with an impressive Summer League performance. His card prices are trending about the same as his higher-selected classmates Ayton and Bagley.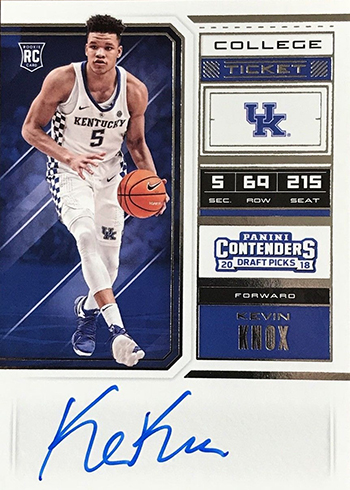 Other strong sellers of note include Collin Sexton ($25-$60) and Shai Gilgeous-Alexander ($15-$40). Both are point guards projected to see plenty of action.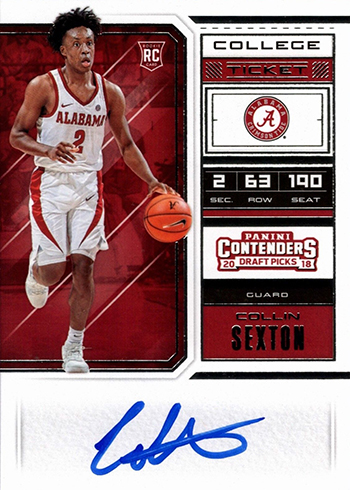 Also, Trae Young, the University of Oklahoma standout who led the NCAA in scoring and assists, signed an exclusive autograph deal with Panini. Contenders Draft Picks provides collectors with the opportunity to pull his first pack-inserted signatures. Young's base College Ticket autograph is trending at $30-$80.