Early look at Upper Deck 2011-12 NHL SP Game-Used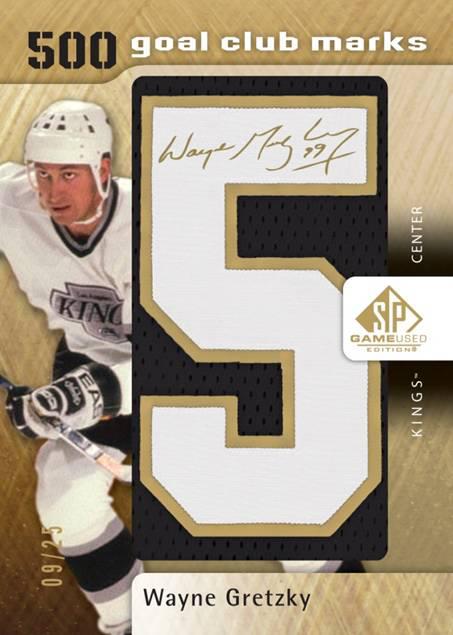 By Susan Lulgjuraj | Contributing Editor
With a new base card design, Upper Deck has released preliminary images for 2011-12 NHL SP Game-Used, which is due out in January.
With just three packs per hobby box, each pack is expected to yield an autograph or memorabilia card on average. The set seems to be redesigned this year with new base cards and up to three new inserts.
One of the new inserts includes Supreme Pads, which are numbered to 10. These cards feature large swatches of leg pads.
When it comes to autograph cards in this set, there is no shortage. Championship Marks autographs return to the set from last year, but Upper Deck is also adding 500 Goal Marks that highlight 11 Hall of Fame of Members, including Wayne Gretzky.
Autographs also come in versions from duals up to eights.
Short-printed rookie cards (10 total) will also have autographed parallels.
Please note that these cards are just mock-ups. So, you might notice that there is an autograph on one of the hockey cards of someone who never played a professional hockey game in his life. Again, just mock-ups.
Susan Lulgjuraj is a contributing editor for Beckett Media. You can email Susan here. Follow her on Twitter here.