Early 2019 Topps Transcendent WWE Sales Highlights – Beckett Pricing Insider
Much like the baseball product, 2019 Topps Transcendent WWE offers an elite, premium product.
This set is loaded. It includes two key first-time autographs, Shane McMahon and, WWE Chairman, Vince McMahon. Combine that with autographs of old favorites such as Stone Cold Steve Austin and the Undertaker, autographed kiss cards, sketches, a signed championship belt and a ticket to WrestleMania and secondary market activity should flourish for the foreseeable future.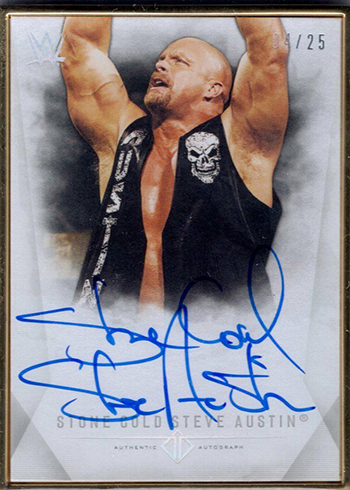 However, at $13,000, this set isn't just for the average consumer. Nonetheless, for those thinking there is no chance of getting a Vince McMahon autograph, early secondary market activity is rather promising. Two McMahons have already sold and, if those trends hold up, they may not necessarily break the bank, all things considered.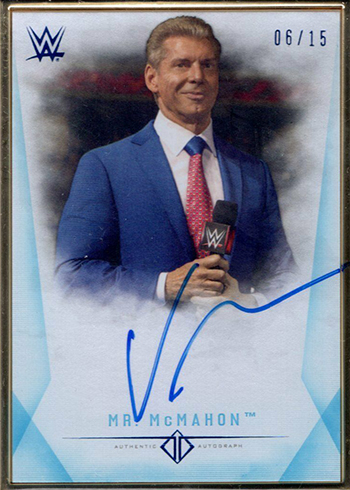 Here is a list of some notable early 2019 Topps Transcendent WWE sales:
Base (/25)
Stone Cold Steve Austin – $600
Paige – $500
Becky Lynch – $400
Blue (/15)
Purple (/10)
Ronda Rousey – $500
Brock Lesnar – $500
Black (/5)
Vince McMahon – $1450
Shane McMahon – $500
Red (1/1)