Dwight Howard introduced by the Houston Rockets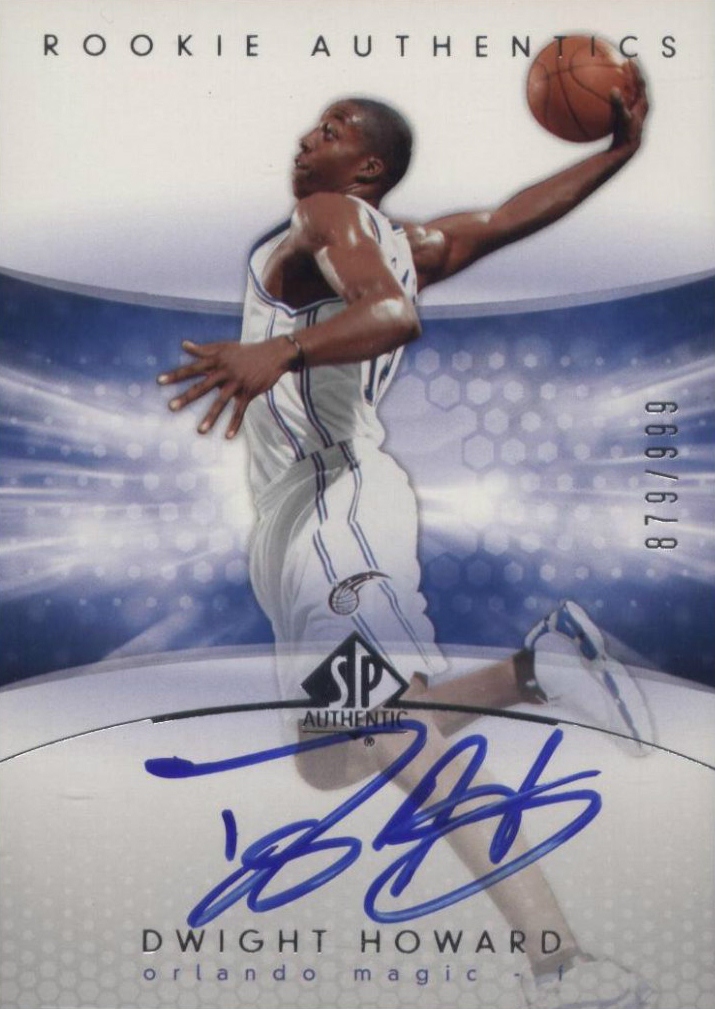 By Dan Good | Contributing Editor
Dwight Howard has a new home again.
The Rockets introduced their star center at a Saturday press conference, giving Houston championship hopes – and officially ending the off-season's most hotly-contested free-agent sweepstakes.
The four-year deal is worth about $88 million.
Howard is coming off a disappointing, injury-plagued 2012-13 season with the Los Angeles Lakers. While Howard's points and rebounds averages were consistent with his career marks, he failed to provide Los Angeles with a spark, and the team was swept in the first round of the playoffs. As the season unfolded and unwound, teammates and franchise icons publicly questioned his toughness and resolve.
Despite his lackluster 2012-13 season, Howard's key Rookie Cards continue to sell. An ungraded copy of his 2004-05 SP Authentic AU RC (#'d /999) recently sold for $85 online, with a version graded BGS 10 reaching $270.
Some opportunistic sellers are offering Howard Rockets T-shirts. One shows a silhouette of Howard's caped crusades in the 2008 Slam Dunk competition with the title 'Rocket Man.'
Now the Rocket Man is Houston-bound, excited to play beside buddy James Harden and ready to prove his critics wrong.
Dan Good is a New York-based journalist. Follow him on Twitter here.
Storify embed: