NFL Draft Day Drama: Recap Round 1 here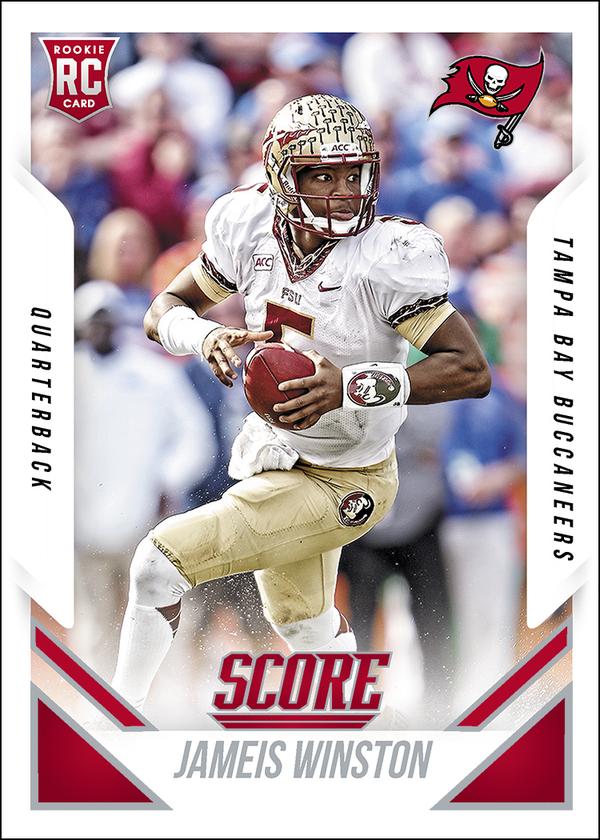 By Chris Olds | Beckett Sports Card Monthly Editor | Commentary
The first pick is in — and his first Panini America card has been revealed.
It's Jameis Winston and he's a Tampa Bay Buccaneer.
We'll update this post with more Draft Day card images in real time as they are called this evening and offer two cents about a player's potential. Tell us what you think of the draft so far in the comments below. (You can see all of the players' current pre-draft cards and values at the links.)
—
1 — Jameis Winston, QB Tampa Bay Bucs
No surprises here — now we just have to see how things shake out on (and off) the field.
—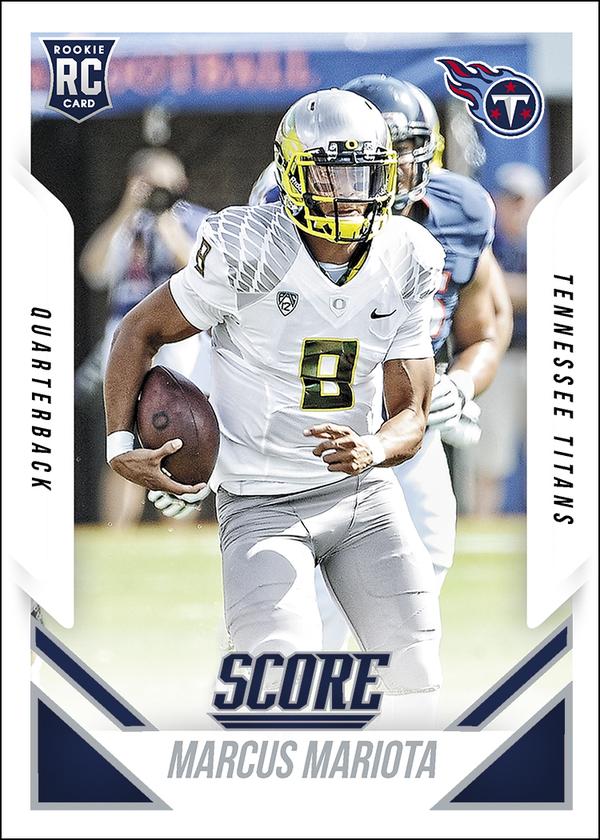 2 — Marcus Mariota, QB Tennessee Titans
The Titans have drafted QBs often in the last few years. Let's hope this one sticks.
—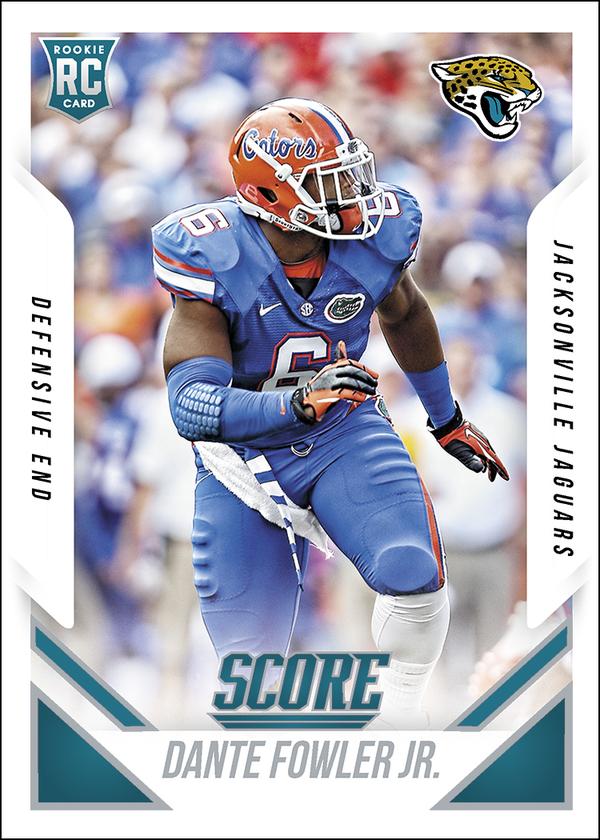 3 — Dante Fowler Jr., DE Jacksonville Jaguars
Hopefully the home-state fans and collectors appreciate some tenacious D.
—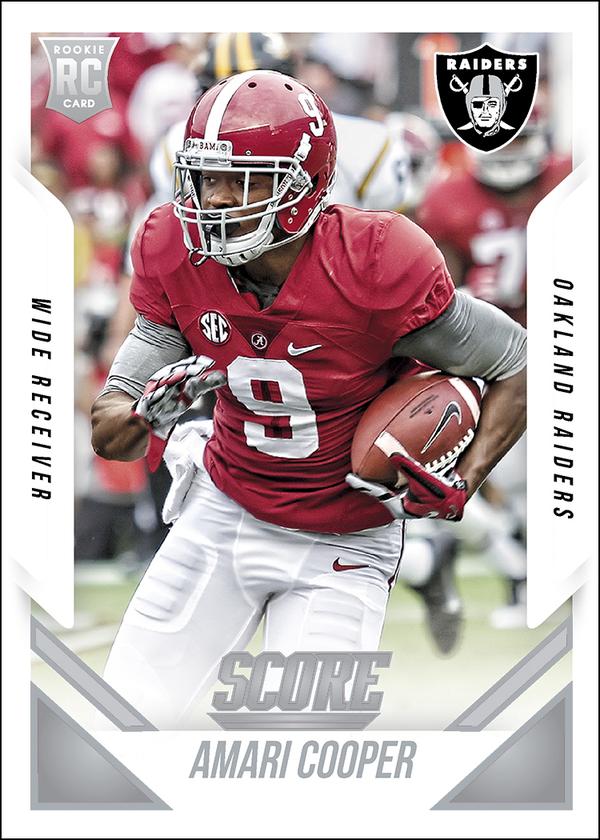 4 — Amari Cooper, WR Oakland Raiders
Derek Carr has a target — and the Raiders have yet another strong WR in the mix.
—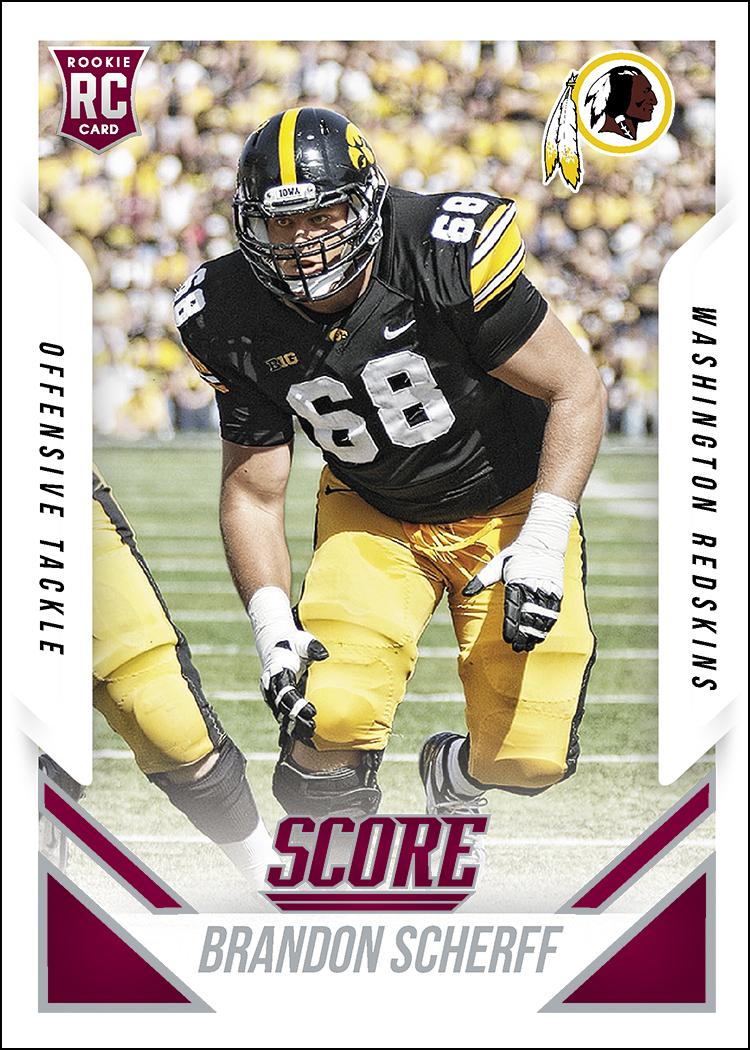 5 — Brandon Scherff, T Washington Redskins
A lineman will help the quarterback problems in Washington, right? Not sure collectors will latch on here.
—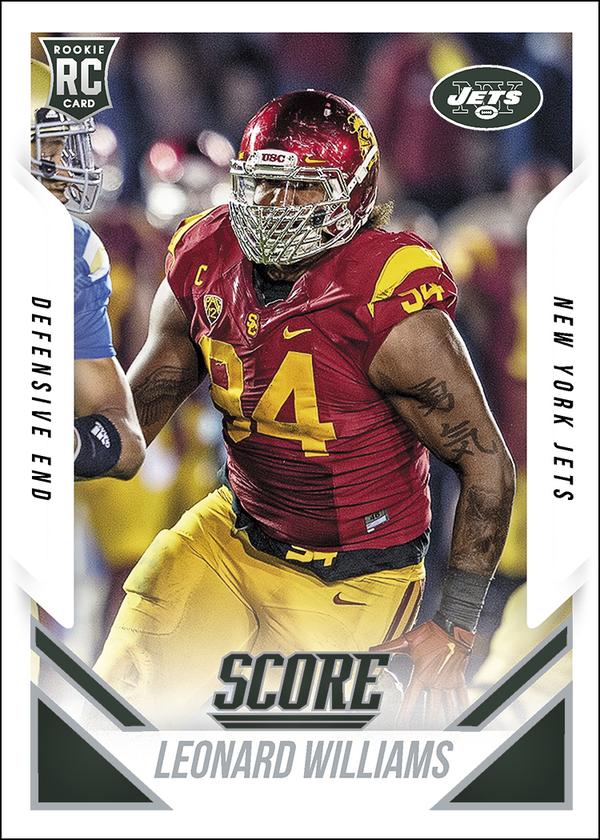 6 — Leonard Williams, DE New York Jets
While people love to focus on the Jets offense, this guy could be a formidable player on defense.
—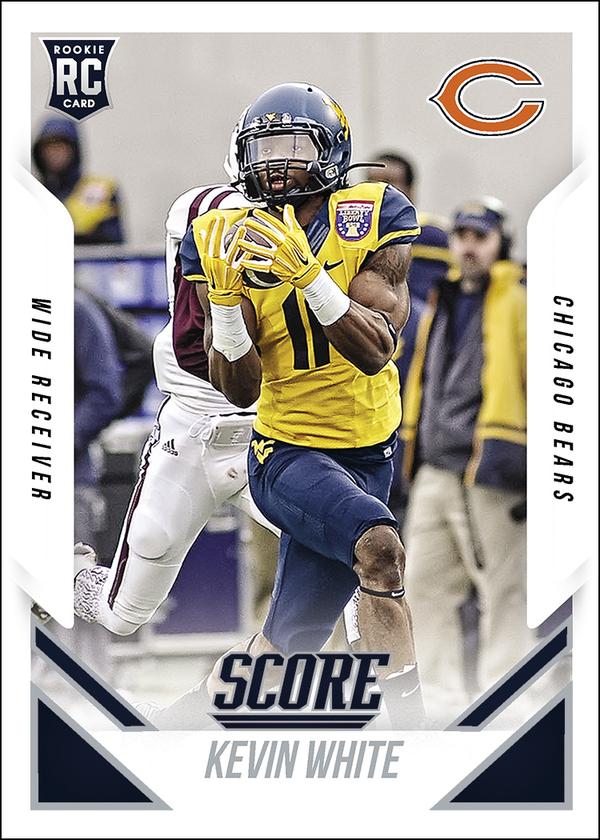 7 — Kevin White, WR Chicago Bears
Jay Cutler has a new toy — and collectors just might see some potential here.
—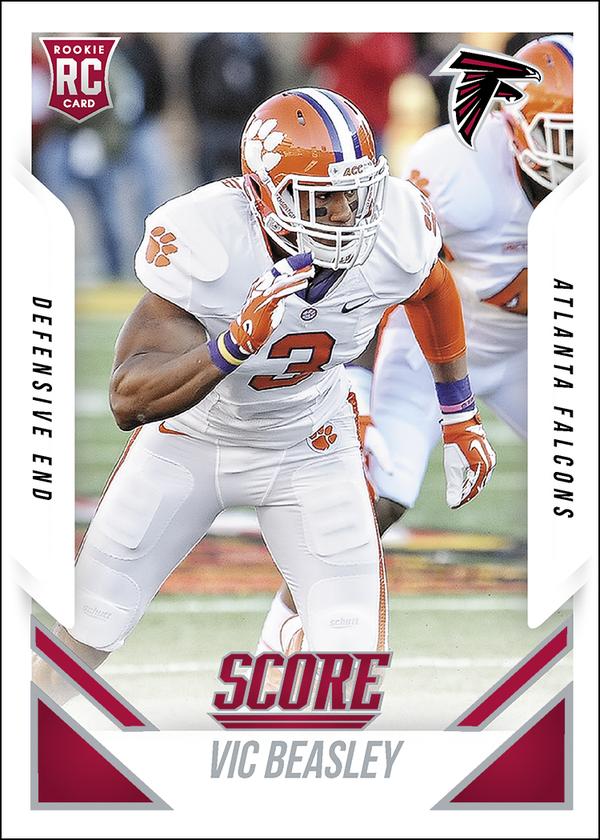 8 — Vic Beasley, DE Atlanta Falcons
Defense might win championships, but selling cardboard is different. Could happen here.
—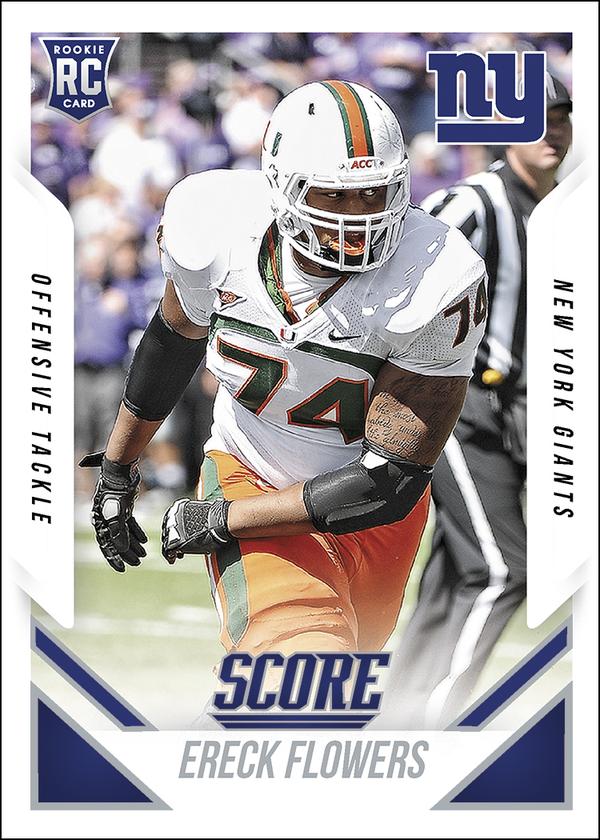 9 — Ereck Flowers, T New York Giants
Eli has a new lineman and collectors will still focus only on the Giants' young receivers.
—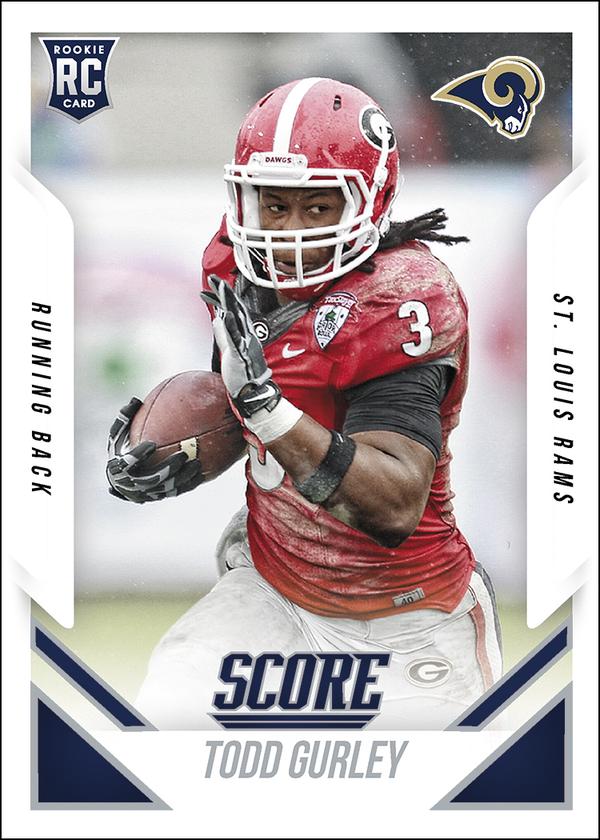 10 — Todd Gurley, RB St. Louis Rams
His autographs might be plentiful now — they'll be even better if he's anything like two famed Rams RBs from the past (Faulk and Bettis).
—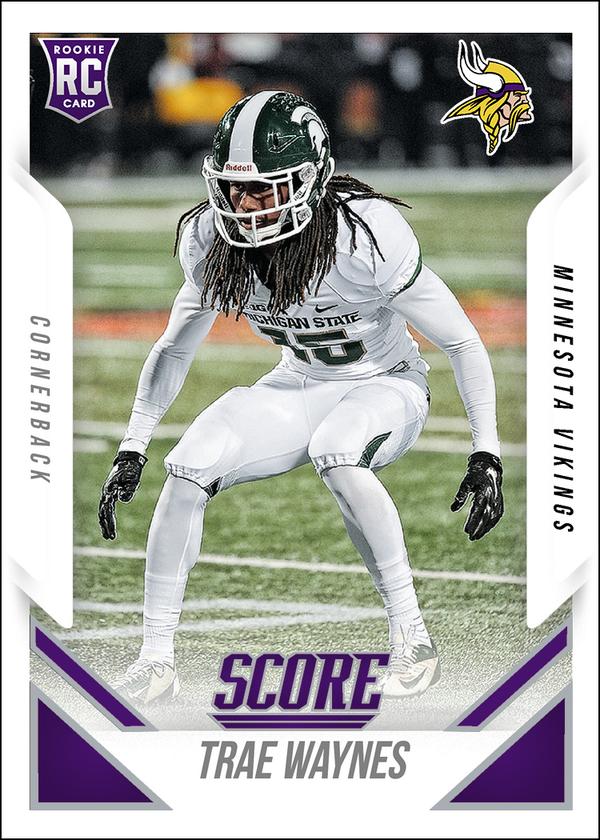 11 — Trae Waynes, CB Minnesota Vikings
Defensive backs aren't often focused upon by collectors, so we'll see.
—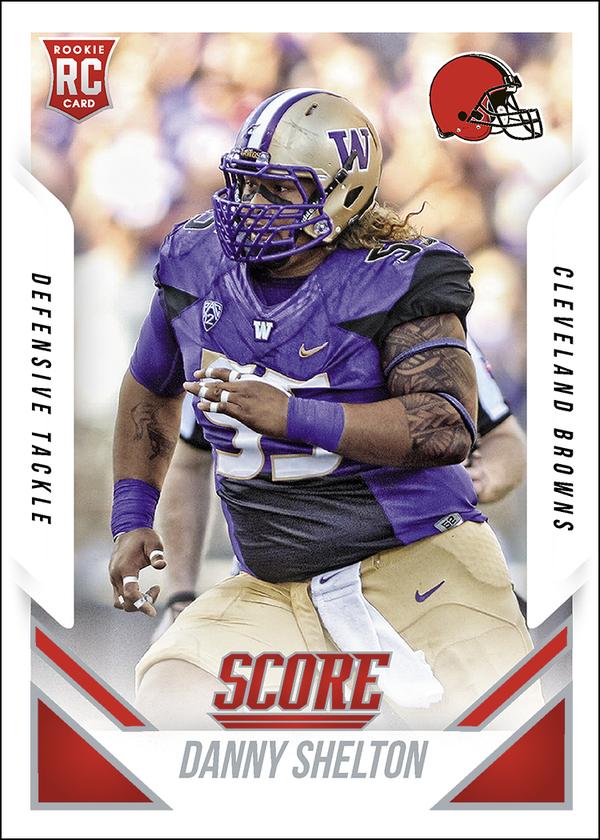 12 — Danny Shelton, DT Cleveland Browns
We'll still all focus on Johnny Football and all that … Shelton may go under the radar then, right?
—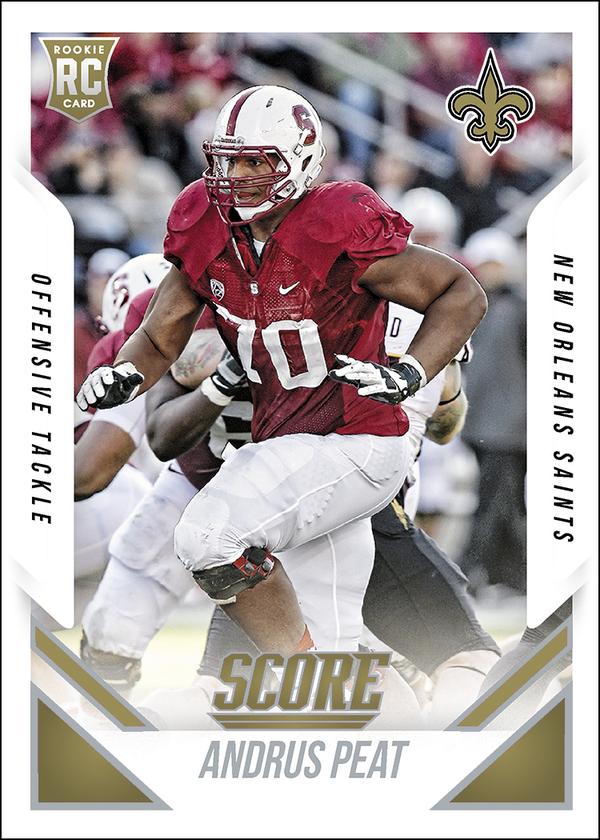 13 — Andrus Peat, T New Orleans Saints
His coach had plenty good to say on the NFL Network. Sounds like this is a guy with some potential.
—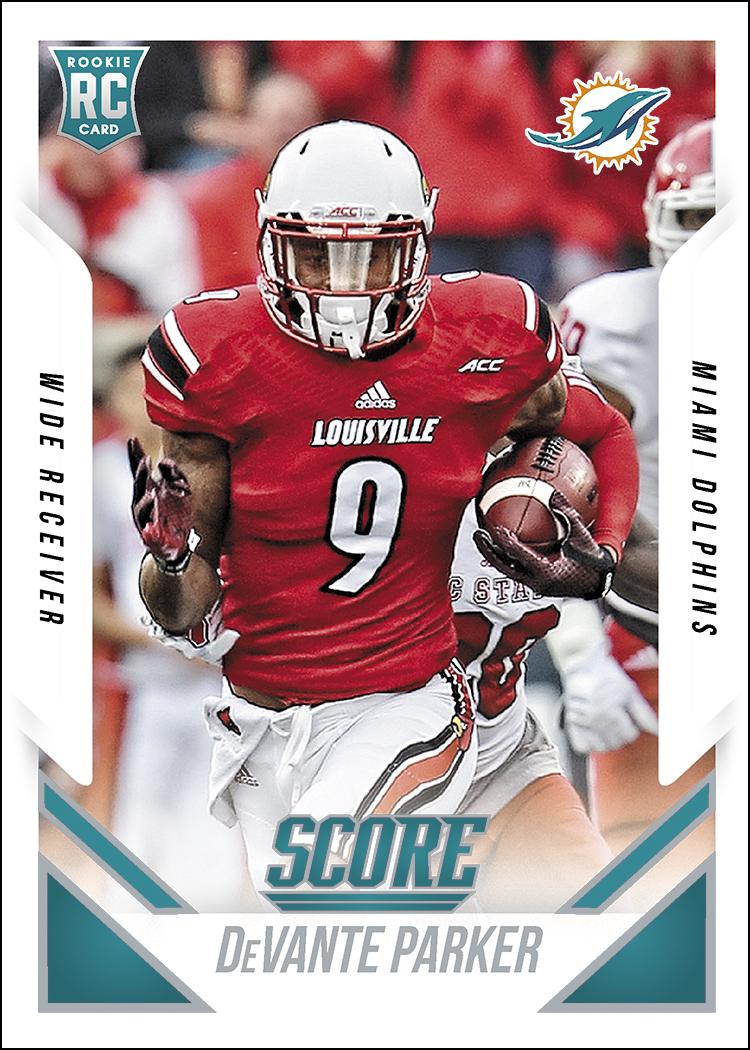 14 — DeVante Parker, WR Miami Dolphins
Teddy Bridgewater's past target gets a quarterback who loves to huck it and chuck it. Win.
—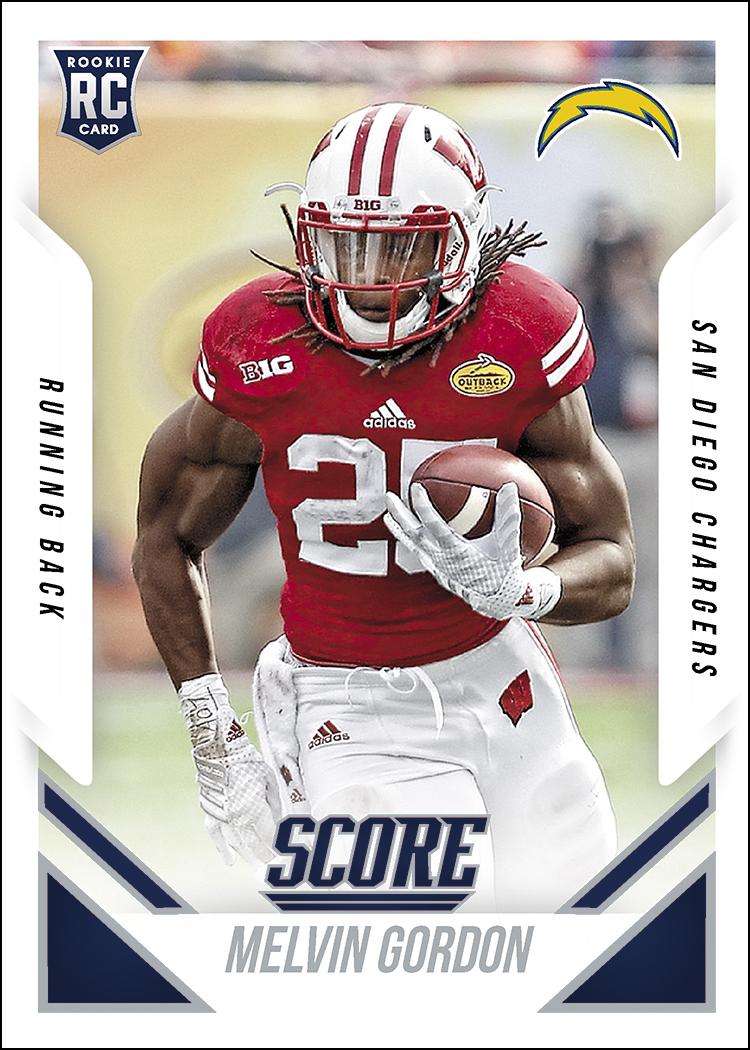 15 — Melvin Gordon, RB San Diego Chargers
The 49ers traded their pick to rise two spots and the Chargers took a solid RB. Haven't we seen RBs go here before?
—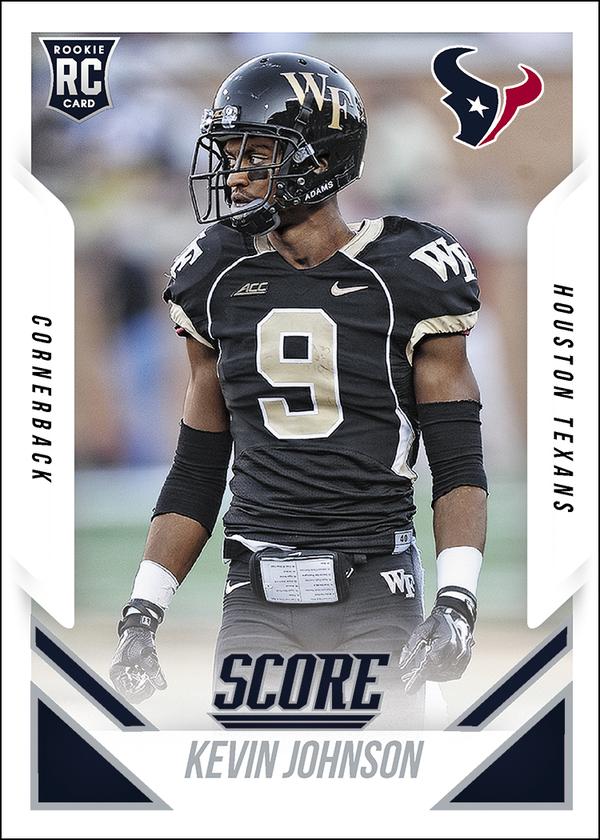 16 — Kevin Johnson, DB Houston Texans
This Demon Deacon has the full package, but DBs rarely spark collector interest. Maybe in Houston?
—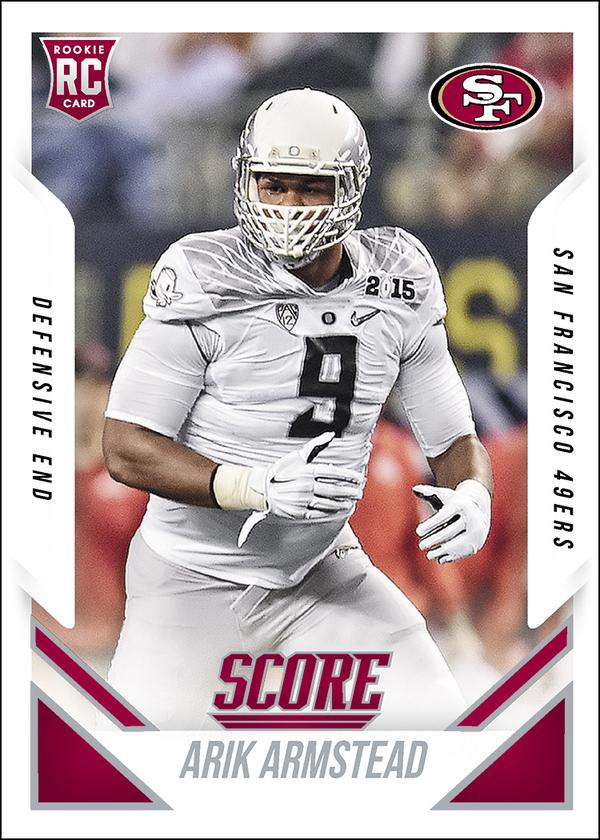 17 — Arik Armstead, DE San Francisco 49ers
They traded down and took this big man, which might be good for him. The 49ers' defensive stars have been hobby favorites at times.
—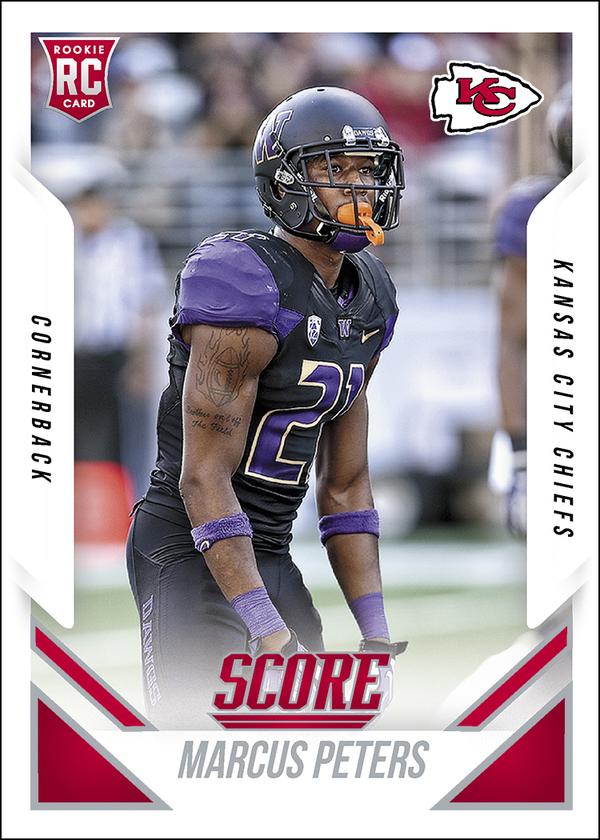 18 — Marcus Peters, DB Kansas City Chiefs
The Chiefs took him despite him getting the boot off his college team. New start on a new team, right?
—
<<<IMAGE COMING>>>
19 — Cameron Erving, G Cleveland Browns
Vontae Mack, right? Ok, maybe not … but a fictional character might fare better than some of the Browns' drafted first-round duos in recent years. On cardboard, nothing will happen with an offensive lineman.
—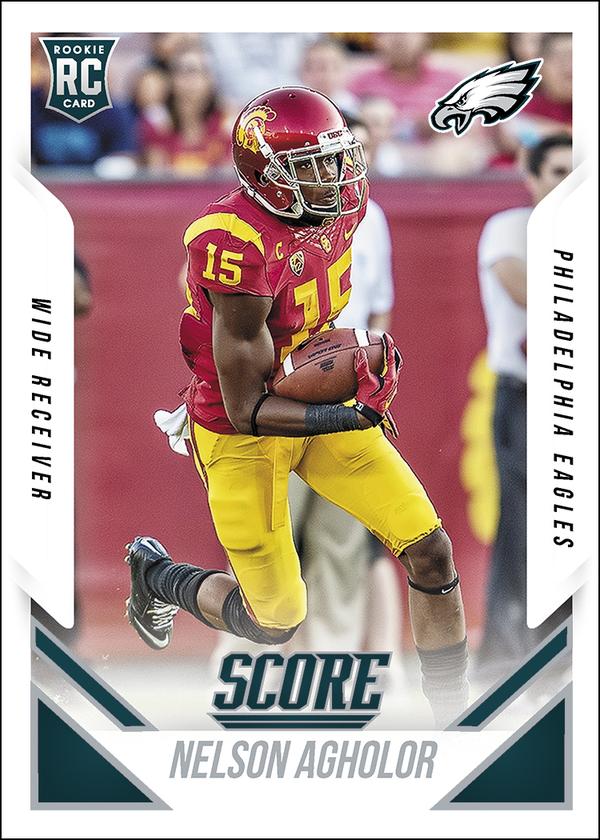 20 — Nelson Agholor, WR Philadelphia Eagles
A USC receiver will get a lot of attention here — just not as much as the quarterbacks and the coach. Definitely has hobby potential, though.
—
<<<IMAGE COMING>>>
21 — Cedric Ogbuehi, T Cincinnati Bengals
A Texas A&M lineman coming off an injury — not much hobby focus coming here. His first cards came back in 2010 with U.S. Army All-American releases.
—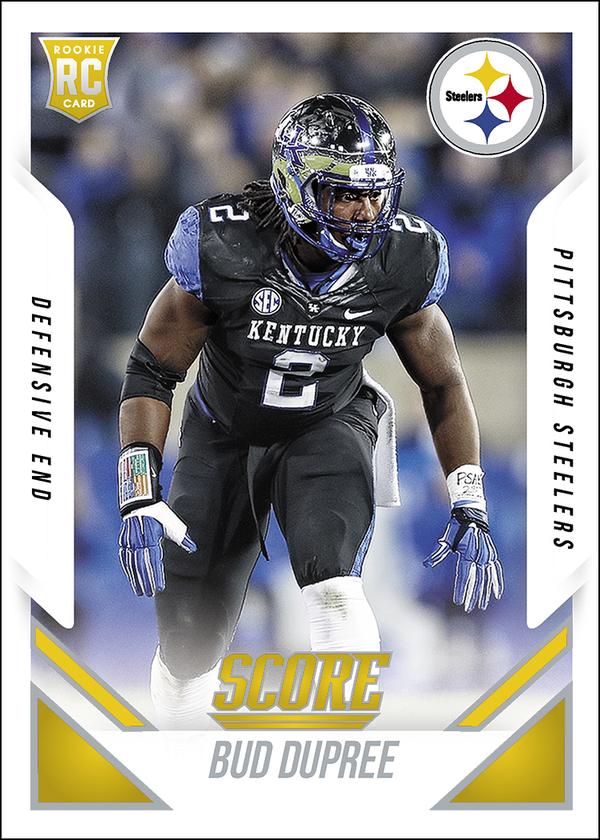 22 — Bud Dupree, DE Pittsburgh Steelers
"A big, strong freakish athlete" according to one NFL Network analyst. Collectors like these types — and the Steelers are a team that's collected. Oh, and his real name is Alvin, bud.
—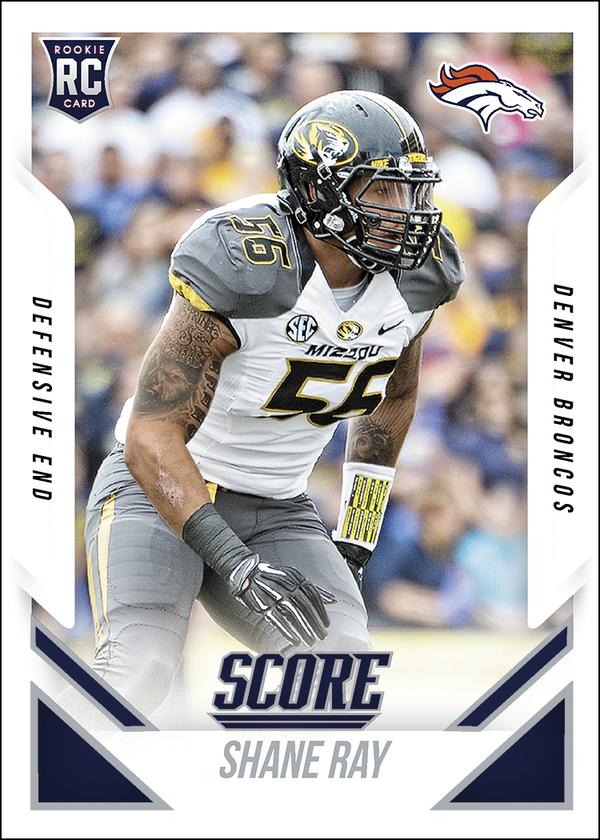 23 — Shane  Ray, DE Denver Broncos
The team traded up several spots to take the SEC Defensive Player of the Year.
—
<<<IMAGE COMING>>>
24 — D.J. Humphries, T Arizona Cardinals
An offensive lineman might help some of the players on an offense with its ups and downs.
—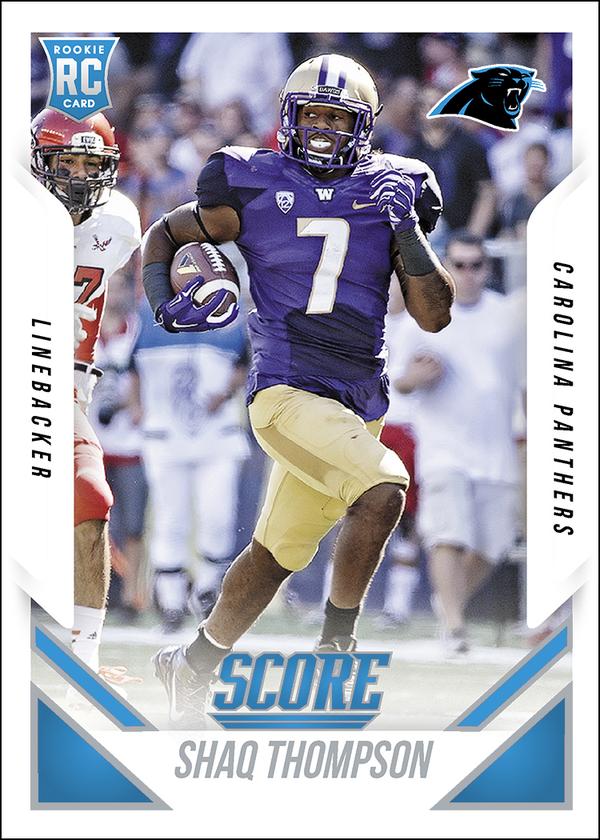 25 — Shaq Thompson, LB Carolina Panthers
Analysts were impressed with this pick as the Panthers dropped down to get a player they wanted that could have gone later. A memorable name might help draw collectors to him, too.
—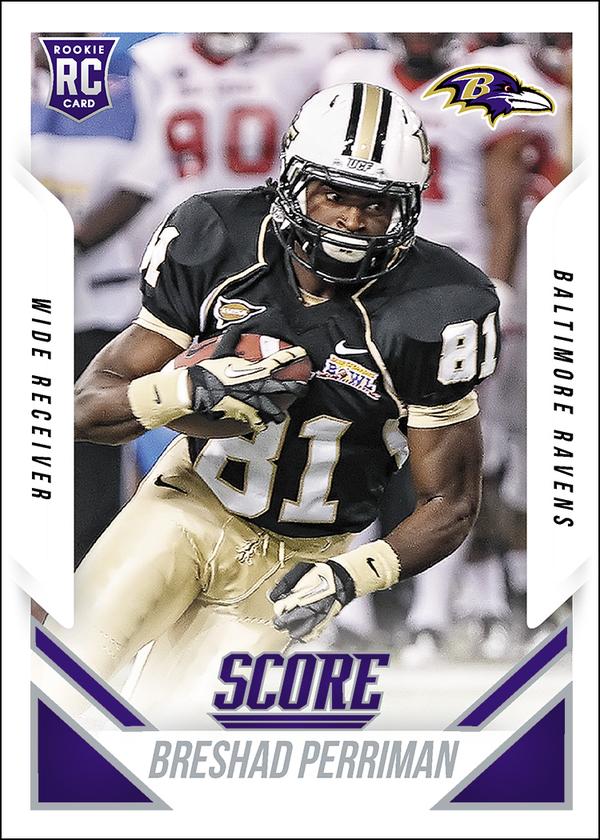 26 — Breshad Perriman, WR Baltimore Ravens

A speedy receiver going to a team known for its defense that the NFL Network compared to Andre Johnson. That's a win on cardboard if he plays well. He doesn't yet have any cards for Ravens fans to chase.
—
<<<IMAGE COMING>>>
27 — Byron Jones, DB Dallas Cowboys
Jerry Jones didn't find a running back. Instead he took a corner. That won't fill the collecting void in Dallas.
—
<<<IMAGE COMING>>>
28 — Laken Tomlinson, G Detroit Lions
This Duke "people mover" could have gone lower, according to some NFL Network analysts, but he's joining a strong offense. Collectors might not care. However he also wants to be a doctor after his NFL days are over — so some collectors could. He's also the first Duke first-rounder since the 1940s.
—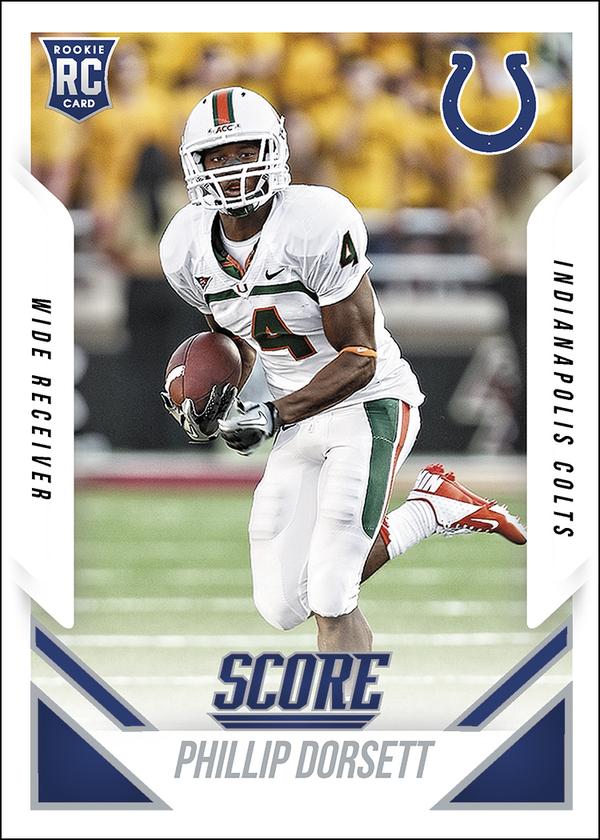 29 — Phillip Dorsett, WR Indianapolis Colts
Andrew Luck gets a new, speedy target from a popular and successful program. Could be a win on cardboard depending on how things go.
—
<<<IMAGE COMING>>>
30 — Damarious Randall, S Green Bay Packers
A speedy coverage guy might get noticed more playing for a heavily collected team. Right now, he has just a single card.
—
<<<IMAGE COMING>>>
31 — Stephone Anthony, LB New Orleans Saints

This pick came in the Jimmy Graham deal and gives the pass-happy Saints some added talent on defense. Will collectors latch on? We'll see.
—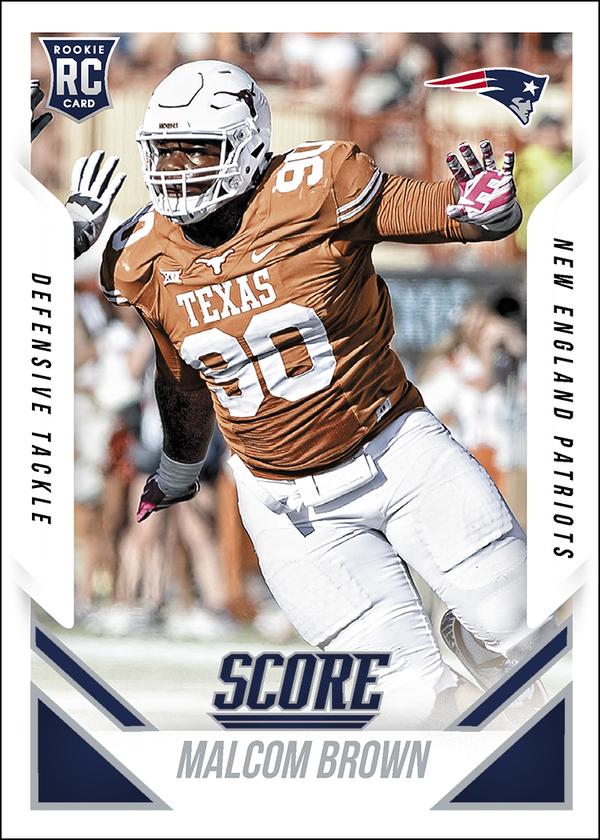 32 — Malcolm Brown, DT New England Patriots
Last but not least, a Texas Longhorn goes to Bill Belichick's empire. Collectors might chase him some in his first season if he's a strong contributor.
—
Chris Olds is the editor of Beckett Baseball and Beckett Sports Card Monthly magazines. Have a comment, question or idea? Send an email to him at colds@beckett.com. Follow him on Twitter @chrisolds2009.