Donruss returns with rare variations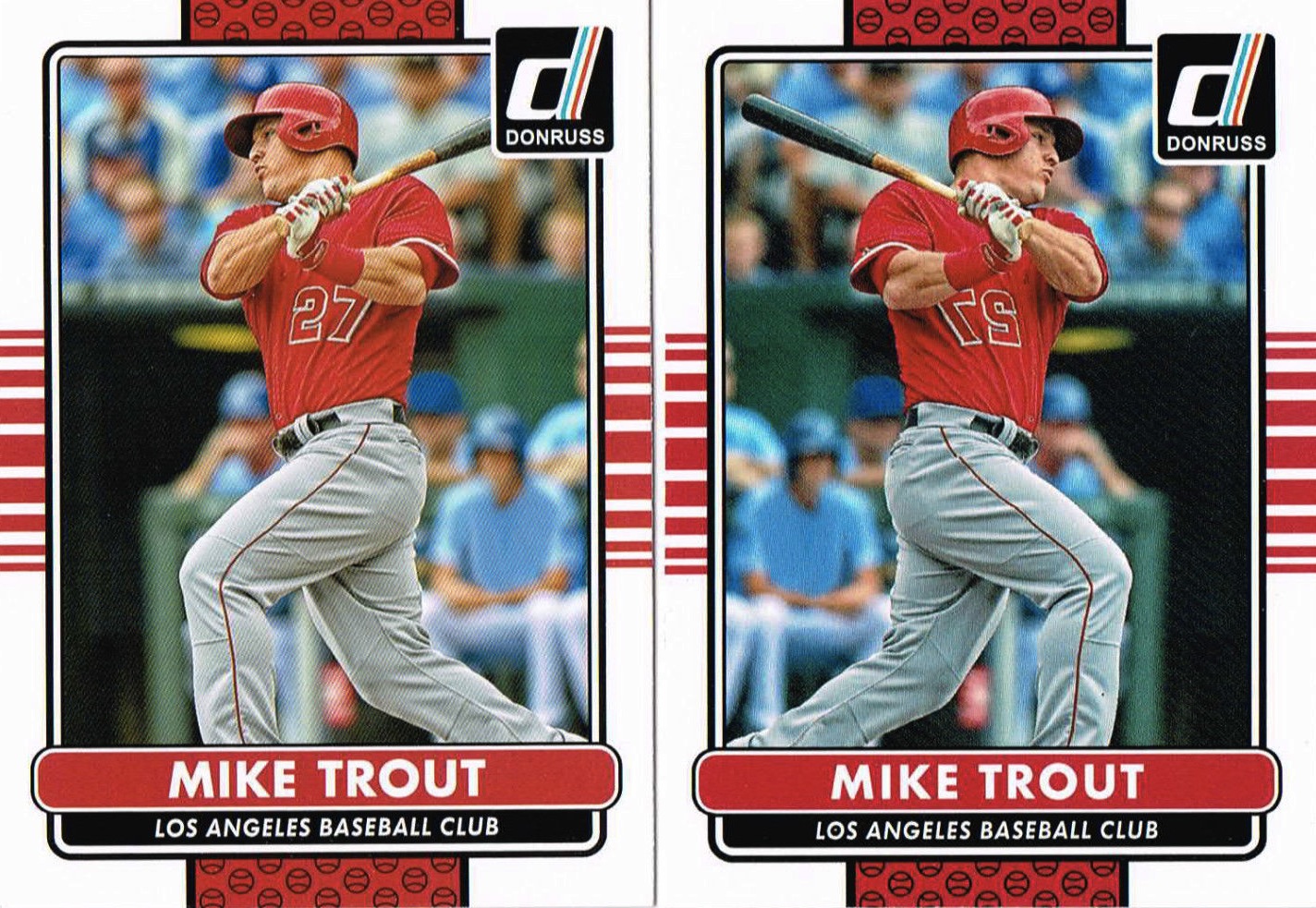 By Chris Olds | Beckett Baseball Editor
This year's edition of Donruss baseball cards from Panini America arrived on Wednesday with a distinctly retro inclusion that still gets the attention of collectors to this day.
Variations.
Sixteen top names in this year's set have at least one variation card of their basic card in the product, according to the checklist released by the company. Some have already been confirmed to have more than one.
For Los Angeles Angels star Mike Trout, that means a reversed-negative error card — a nod to countless times from the last where an image was inadvertently flopped. For Ichiro Suzuki, that means one card as a Seattle Mariner and one as a Miami Marlin. For San Francisco Giants catcher Buster Posey, that means a batting photo that reads "There's a Dynasty in the Bay Area" below his photo where a team name is normally found.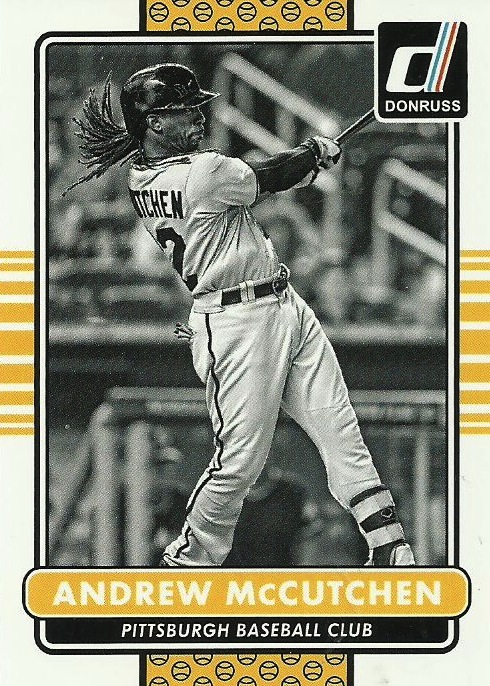 But that may not be all there is — Trout's regular card can also be found with "MVP" below his name instead of his team … on his regular card. He also appears to have a version where he's shown fielding a ball.
Panini has not confirmed what the variations are for the cards — or what the differences for others might be — but here's a look at what has been found so far.
VARIATION PLAYERS … with possible variation descriptions (list and details will update)
10  — Alex Gordon … has blue jersey in photo and "Baseball is back in K.C." below name
67 — Jose Abreu … has gray uniform in photo and "ROY" below name
87 — Miguel Cabrera … has both Miami and Detroit versions
100  — Mike Trout … has reversed negative, fielding and MVP versions
104 — Clayton Kershaw … has MVP version
106  — Yasiel Puig … has one version of card is missing stripes on borders
126  — Ichiro … has both Miami and Seattle versions
129  — Masahiro Tanaka … has no Donruss logo on card
140 — Andrew McCutchen … has black and white photo
148 — Buster Posey … has batting photo version
176 — Bryce Harper … has one version has a profile without cap
185 — Frank Thomas … has no name on front of card.
187  — Kirby Puckett … has name bar reading "Puck" on front
188 — Mariano Rivera … has black and white different photo
192 — Pete Rose … has 1981 design on front with standard card set back.
194 — Bo Jackson … has black and white photo
We'll update this list once details are confirmed.
Chris Olds is the editor of Beckett Baseball and Beckett Sports Card Monthly magazines. Have a comment, question or idea? Send an email to him at colds@beckett.com. Follow him on Twitter @chrisolds2009.