Elite RCs made possible by the Rookie Premiere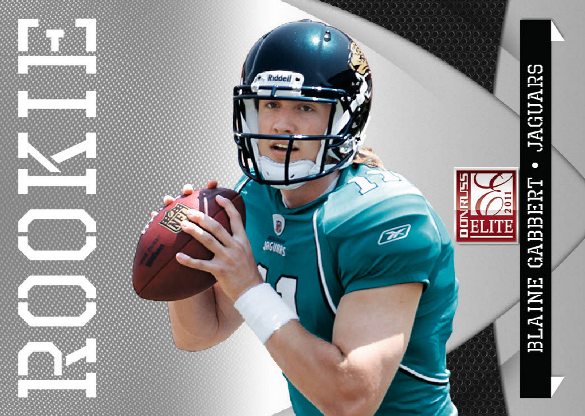 By Andrew Tolentino | Football Editor
Proving that it wasn't all fun and games  at NFL PLAYERS Rookie Premiere, Panini America recently unveiled a massive gallery featuring the fruits of their labor.
Set to go live with the upcoming 2011 Donruss Elite release — scheduled for June 22 — these Rookie Cards offer some of the earliest opportunities to see the new class sporting their new duds on cardboard. While the photography here obviously doesn't come from from in-season action, collectors can catch a glimpse of what newcomers should look like later this year.
Here's one more before the post-jump slideshow.