Donald Trump and Hillary Clinton aren't the only politicians made into Garbage Pail Kids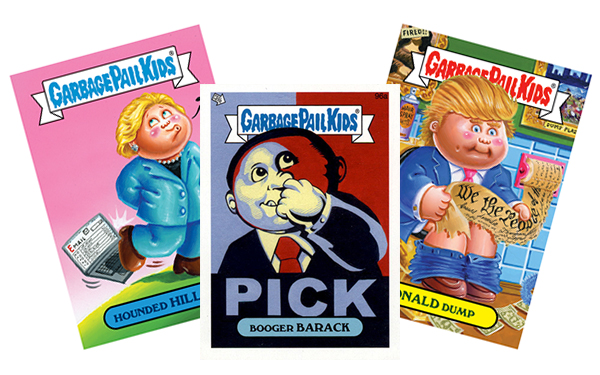 By Ryan Cracknell | Hobby Editor
No matter what you political leanings are, there's something satisfying about the Donald Trump, Hillary Clinton, Jeb Bush and other presidential hopefuls with cards in 2016 Topps Garbage Pail Kids: American as Apple Pie in Your Face. Yes, they're cheeky. And a little bit edgy — at least as much as a trading card can be that's intended for a fairly wide audience. But it's not the first time politicians have been given the GPK treatment.
In fact, the history goes all the way back to the franchise's beginnings during the Reagan Era and have continued all through to the present.
Ronald Reagan was the first U.S. President to be spoofed as a Garbage Pail Kid. It came in 1985 in the original Series 2 where he was portrayed as Rappin' Ron. His B Series alter ego was Ray Gun.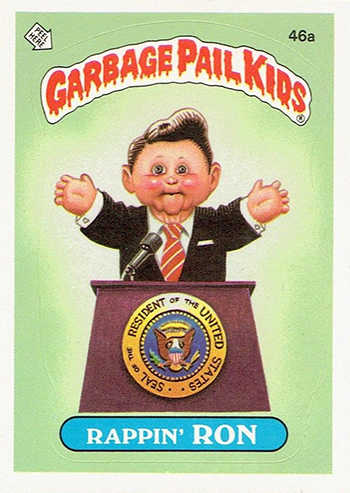 That same set featured George Washington as Gorgeous George/Dollar Bill.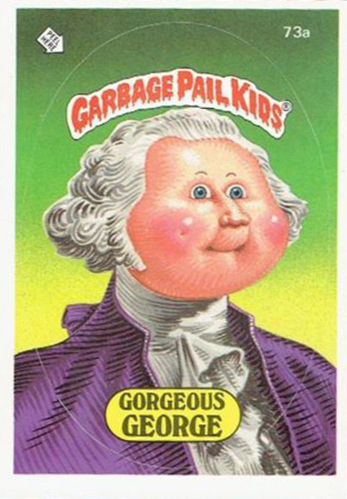 The politicians continued in Series 5 with card 191, Ben Bolt/Fried Franklin.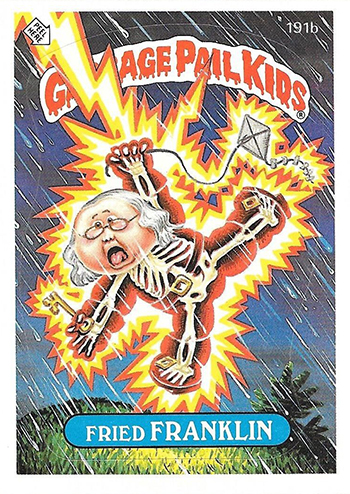 Series 6 gave us Abraham Wrinklin'. He might not look like the 16th President but his name connects.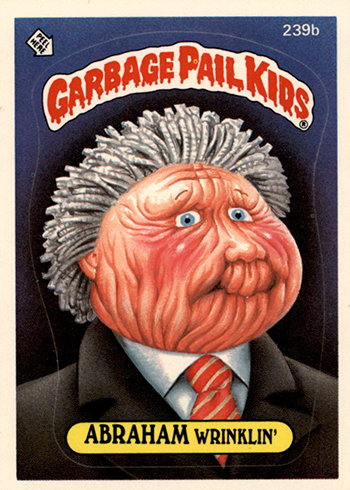 Lincoln's likeness was featured, though, in 2013 Garbage Pail Kids Chrome Series 1 as a Lost GPK, a card that was planned but never made the final cut.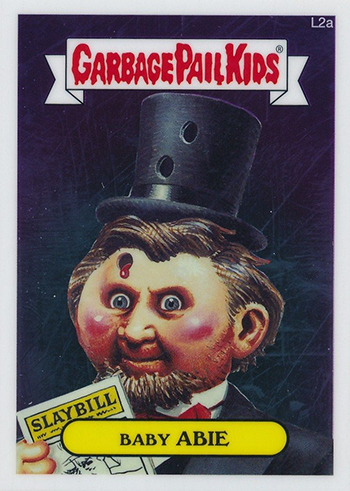 Fast forward to current politics comes Barack Obama's GPK. Found in 2013's Brand New Series 3, Booger Barack/Handy Hussein has a pick take on the Hope poster that became an iconic piece in the President's run for office.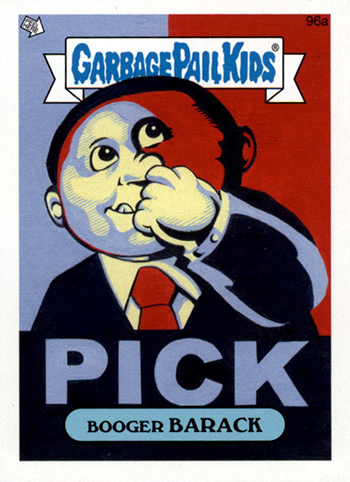 A little take in the timely department, that same set has Sarah Palin, or rather Sarah Pail-In, as one of its Bonus Cards.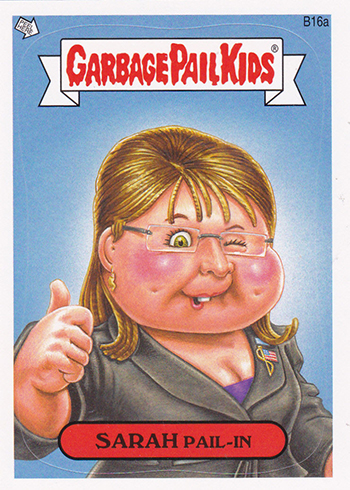 Garbage Pail Kids haven't just featured American politicians either. 2014 Series 1 has Che Goo Vara.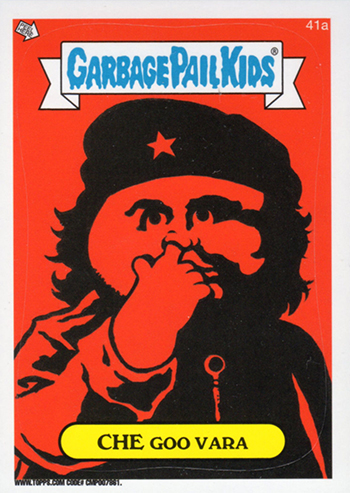 Although a fictional character, Uncle Sam is an important part of American political history. Series 3 saw the debut of Snooty Sam, who is plastered all over the packaging for the 2016 set.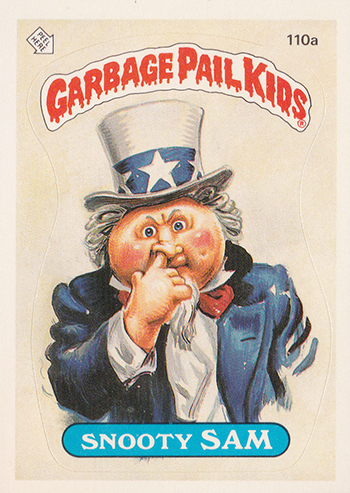 If all those weren't enough, 2015 Garbage Pail Kids 30th Anniversary has a ten-card set (20 if you chase both A/B versions) honoring to the men of the Oval Office. Or is it dishonoring?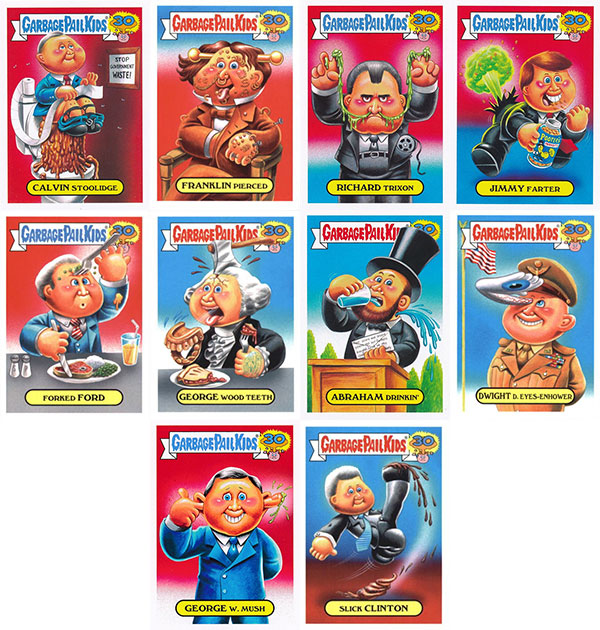 If you're looking to add some of these or any other Garbage Pail Kids (new or old) to your collection, the Beckett Marketplace has thousands available from several sellers.
Are you a fan of political Garbage Pail Kids? How about the ones of the 2016 hopefuls? Feel free to drop a comment below or connect with us on Twitter.