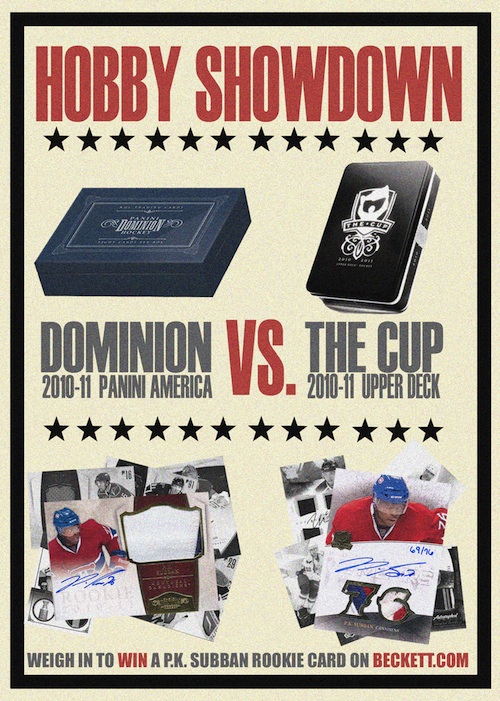 By Andrew Tolentino | Hockey Editor
Some contests are bigger than others. This one, for instance, is big — very big.
At this point, both highest-of-high-end 2010-11 hockey products (Panini's Dominion and Upper Deck's The Cup) are now on shelves. But the two P.K. Subban cards seen in the poster and below aren't. After landing the stunning Subbans in respective boxes of each premium product, we decided to dream up this opinion-based opportunity for two lucky collectors.
The rules are simple:
Using the poll below, click to vote either "2010-11 Dominion" or "2010-11 The Cup"
Comment on this postwith:

Your name
Your e-mail address
The brand you voted for
A sentence or two, explaining why you chose one brand over the other
Additional entries and comments that lack any of these components will not be considered in the contest. Based on stated preferences, one person will be selected at random to win the Subban card from 2010-11 Dominion and one person will be selected at random to win his card from 2010-11 The Cup.
Now that both products are live on the market, each brand is garnering attention and opinion online and elsewhere in the hobby. That being said, here are a few talking points …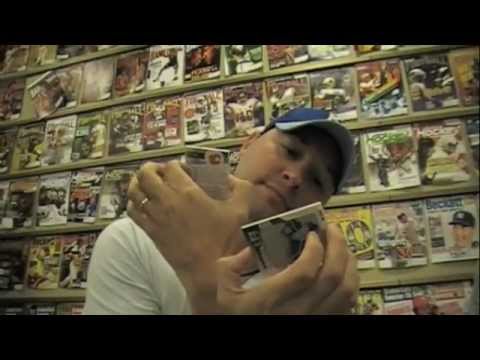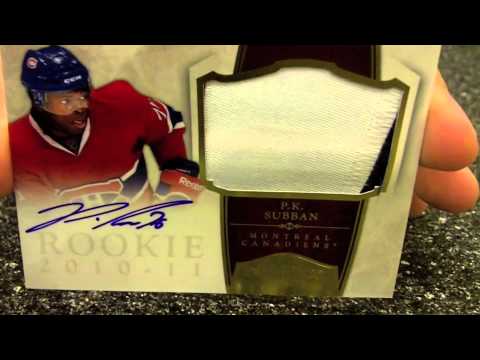 Loading ...