Does Gerald Posey have MLB's best nickname?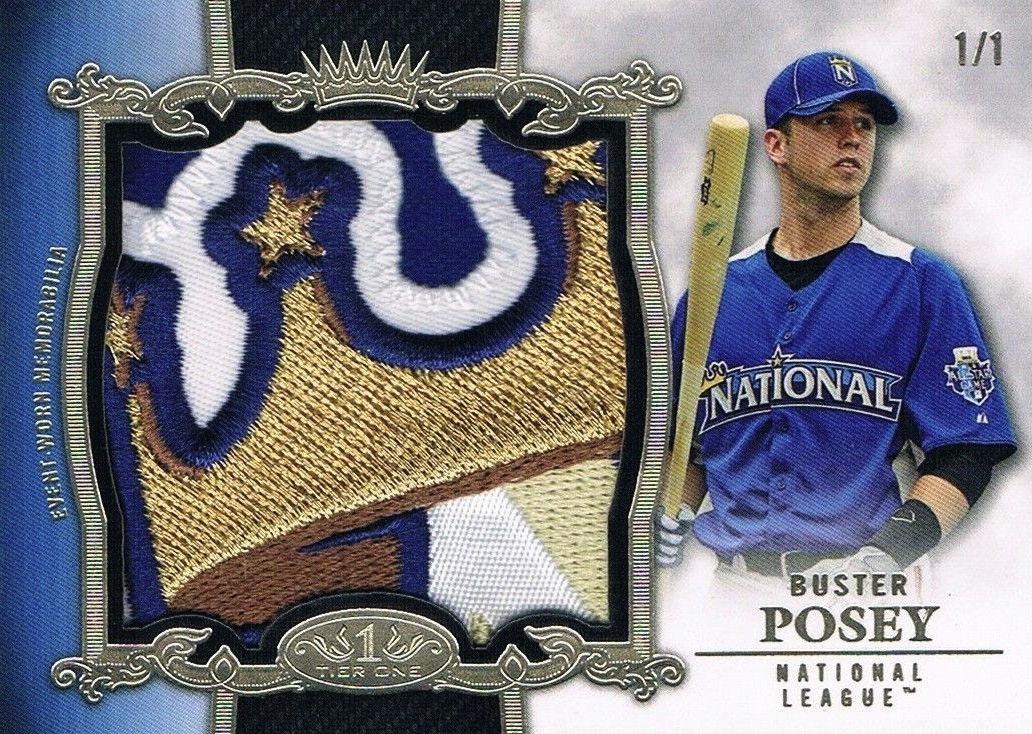 By Chris Olds | Beckett Baseball Editor  | Commentary
From the Just for Fun file … 
Sometimes a baseball card can create questions … like what might the San Francisco Giants' All-Star catcher look like as a Kansas City Royal?
In 2012 the Royals hosted the Midsummer Classic and this Topps card with a piece of Gerald Dempster Posey III's All-Star jersey was the result. Now, with the Fall Classic in K.C., we have a different question for you …
Where does his nickname — Buster — rank among baseball's best?
Does Buster trump Charlie Hustle? How about The Bambino? Or Catfish?
Or Mudcat? Or Spaceman? Or what about Blue Moon or Oil Can?
Buster might be the best nickname in the game today, and one might argue it's one of the simplest — and best — ever.
Tell us which MLB nicknames are the best today — and the best in the past — in the comments below.
Chris Olds is the editor of Beckett Baseball and Beckett Sports Card Monthly magazines. Have a comment, question or idea? Send an email to him at colds@beckett.com. Follow him on Twitter by clicking here.
—
Loading ...