Does Bryce Harper Have a Couple of Early All-Star Sleepers? – Beckett Pricing Insider
Last night, Bryce Harper won the Home Run Derby in front of his hometown fans in Washington D.C. Tonight, he starts in right field for the NL All-Star Team. Harper, the first overall pick from the 2010 MLB Draft is already a six-time All-Star.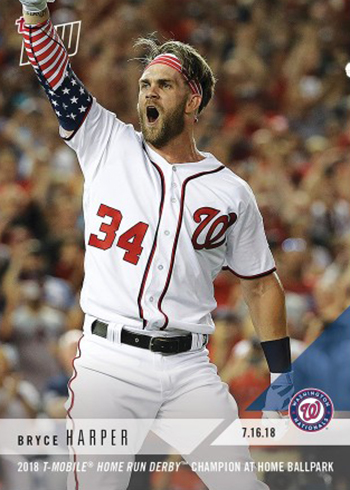 This year, with his average just above the Mendoza Line, he isn't exactly playing like one.
But that's for another discussion. For the next couple of days, Harper is the hometown hero of one of baseball's biggest weeks.
The build for last's Home Run Derby was actually years in the making. When it was announced that Washington would host the 2018 All-Star Game, Harper said he'd participate in the Derby again. The last time he did was back in 2013.
Despite his performance in the first half this year, there was no way (barring injury) that Harper was going to miss this All-Star Game.
Over the past several years, Topps has commemorated the Mid-Summer Classic and it's participants in Topps Update. Harper has at least one for for every game he's played in. Many of these base cards have short print variations versions. Depending on the year, they can be easy to pull, like 1:4 hobby packs in 2017. Sometimes, they're hard, like 1:1221 jumbo hobby packs (about 1:21 jumbo cases) in 2016.
In 2012, it was closer to the middle, where they appeared about four per hobby case, or around 1:108 hobby pack. That year, Harper had two variations for card #US299 (not to be confused with his #US183 RC). On one of them, Harper appears in a suit jacket.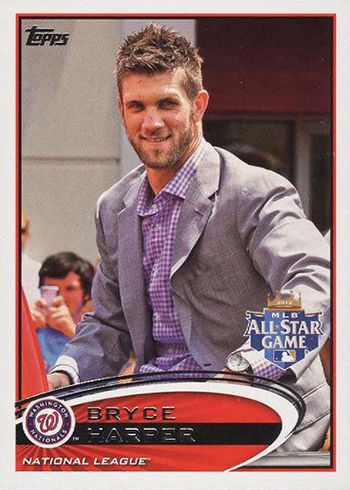 The other has him pictured with Chipper Jones.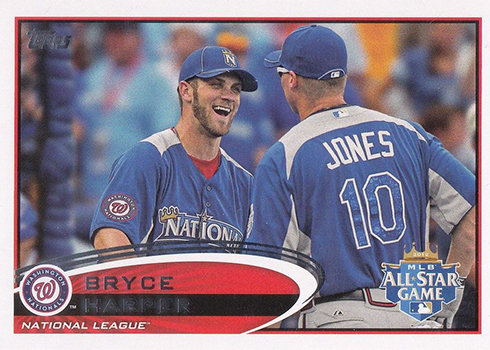 Both of these cards had consistently been in the $10-$25 range and actually have begun to raise with the last sales for hovering around $35. These cards could be interesting to follow, given Harper's unexpected future and the fact that they're short prints from his rookie season.
One thing you can definitely expect is Harper to have another All-Star card in 2018 Topps Update, along with a separate Home Run Derby card.
Going with history, I'm sure there will be variations for at least one of them. The question is, how tough will they be?
This edition of the Beckett Pricing Insider is sponsored by MVP Sports Collectibles.