Do you have what it takes to be The Bowman Scout?
It's back … and it can be you.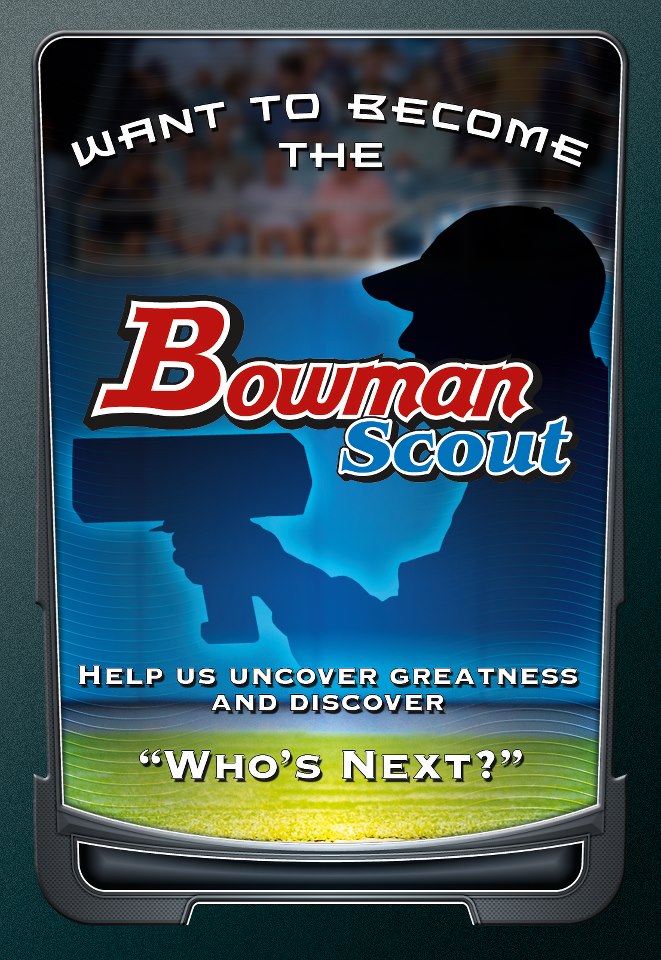 The Bowman Scout, a past player in the prospecting game when it came to showcasing the Bowman checklists via its in-box checklists and print advertisements, will return next year and Topps wants it to be you.
The company announced on Thursday that it is taking applications for the Scout spot via its Facebook page for the brand.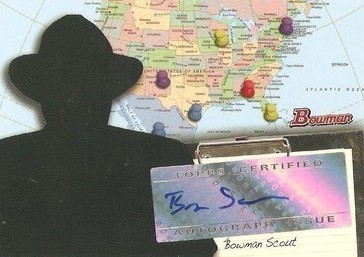 What does the job entail? Well, it means you'll work with the Bowman team — remember, it's a team — to identify the top prospects and generate the Bowman Top 100.
The Scout also will analyze prospects via its social media efforts, have a card in the 2013 Bowman set and more.