Top 12 Military-Themed Sports Card Sets
If you're gung-ho to start a military segment of your sports card collection, it won't be tough as there are many ways you can go about it and many, many options out there for you to explore. Besides collecting players who have military ties — or perhaps even NASCAR drivers who have been sponsored by branches of the Armed Forces — there are also many complete brands or insert sets from the sports card world that have a service focus.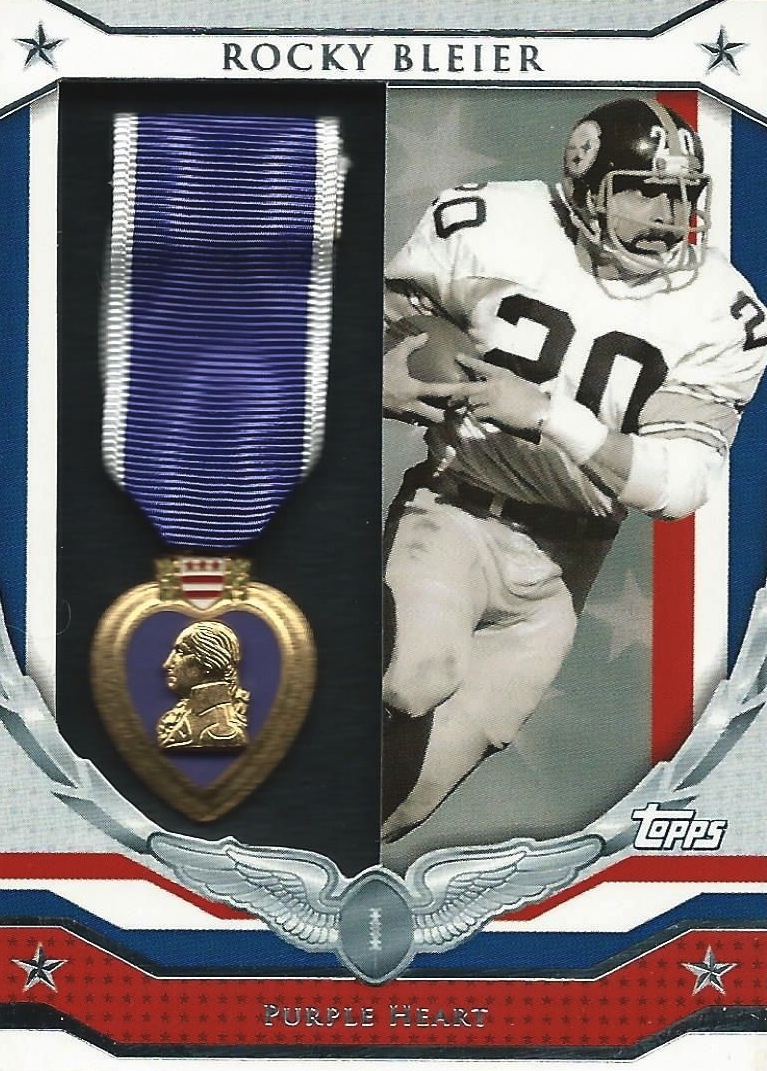 Here are a dozen places for you to start.
Back in 1991, Topps created a standalone foil-stamped product that paralleled its baseball set. The Desert Shield cards were all 792 standard cards with an added foil stamp — but they might as well have been gold for collectors. Why? They were produced to be given away to those in uniform, and many of those people might not have cared about cards. That, in part, explains the big price tag here. These cards also are heavily counterfeited with fake foil stamping, so buy graded copies of key cards if you're chasing them. The biggest card here? Chipper Jones' debut — a $300 card raw, much more if it's graded. Interestingly, this isn't the only military-only issue from Topps at that time as it made a 30-card Commanders of the Hill set that was only sold along with Coca-Cola on bases back in 1993.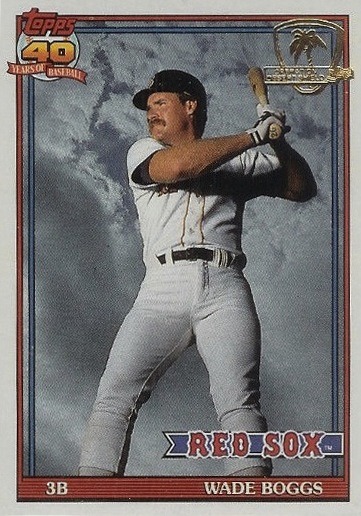 These unusual cards were found in the first Topps Heritage set released back in 2001, and they weren't without some controversy. While they are memorabilia cards, the military uniform swatches on the cards were not taken from those worn by the players. With odds of one in every 369 packs, many of us ripping that popular product didn't see these, anyway. Four players are showcased here — Don Newcombe, Ted Williams, Whitey Ford and Willie Mays. A fifth card, one limited to just 52 copies, paired Mays and Williams — it's a $200 card and not an easy find these days.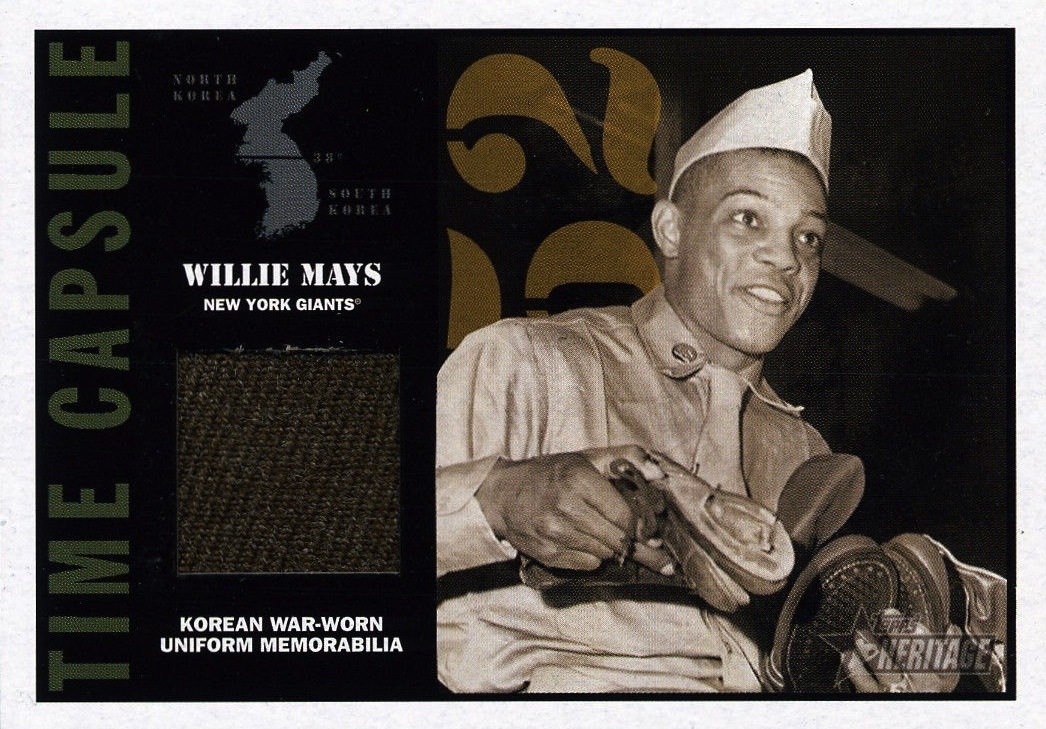 This nod to the military was found in packs of 2007 Topps baseball cards with notable players who served in the military alongside other luminaries from the Armed Forces and even a few presidents, such as George H.W. Bush and John F. Kennedy. Each of their cards presents a dossier recapping their war efforts. Collectors who want a bigger challenge can explore an affordable five-card autograph set (Bobby Doerr, Bob Feller, Duke Snider, Monte Irvin, Ralph Kiner) or a massive 88-card all-one-of-a-kind cut autograph set. The cut set is loaded with both notable and obscure names.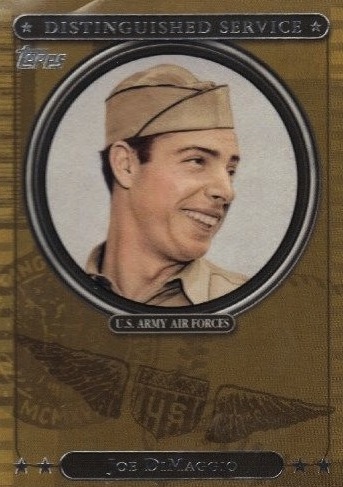 If it seems that camouflage parallel sets have become more prevalent in recent years, that's because they have. There are more than 40 different card sets listed with "Camo" in the Beckett.com database — all from 2012 or later with 31 of those found in football products and the rest in baseball. Topps and Panini America have produced all of them with Refractors, Prizms, diecuts, autographs and more all featuring the obvious military aesthetic that we see often on the field of play.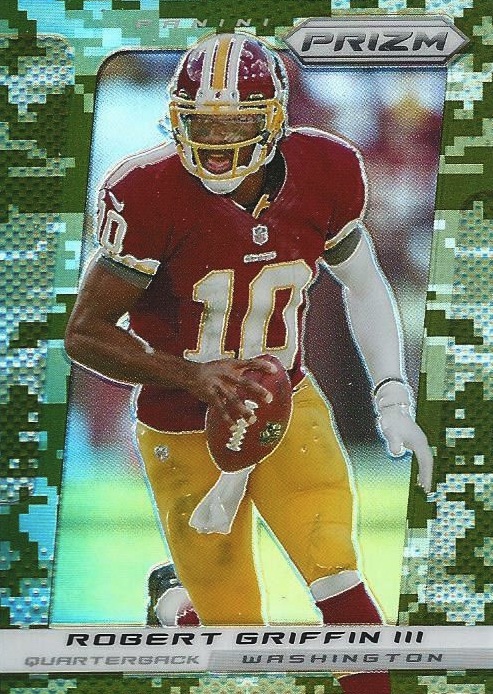 This is one of the cooler ideas ever put into cardboard — select several past NFL stars and note their military honors by embedding a miniature of that medal into a card. They weren't easy to find as they fell one in every 2,715 packs of 2008 Topps. Four-time Super Bowl champ and Vietnam vet Rocky Bleier has a pair of cards in this set, while others of note here include Roger Staubach, Lou Groza, Gino Marchetti, Chuck Bednarik, Art Donovan, Johnny "Blood" McNally, Norm Van Brocklin and Tom Fears. Between Topps and Topps Chrome, there were five Honor Roll-based sets in 2008 with manufactured patches noting military divisions and standard cards among other options. Topps also created an Armed Forces Fans of the Game insert set noting the favorite teams of 11 then-serving military members who were nominated by the franchises. One of them was Sgt. Traci Williams, who was believed to be the first woman to appear on a Topps football card at the time.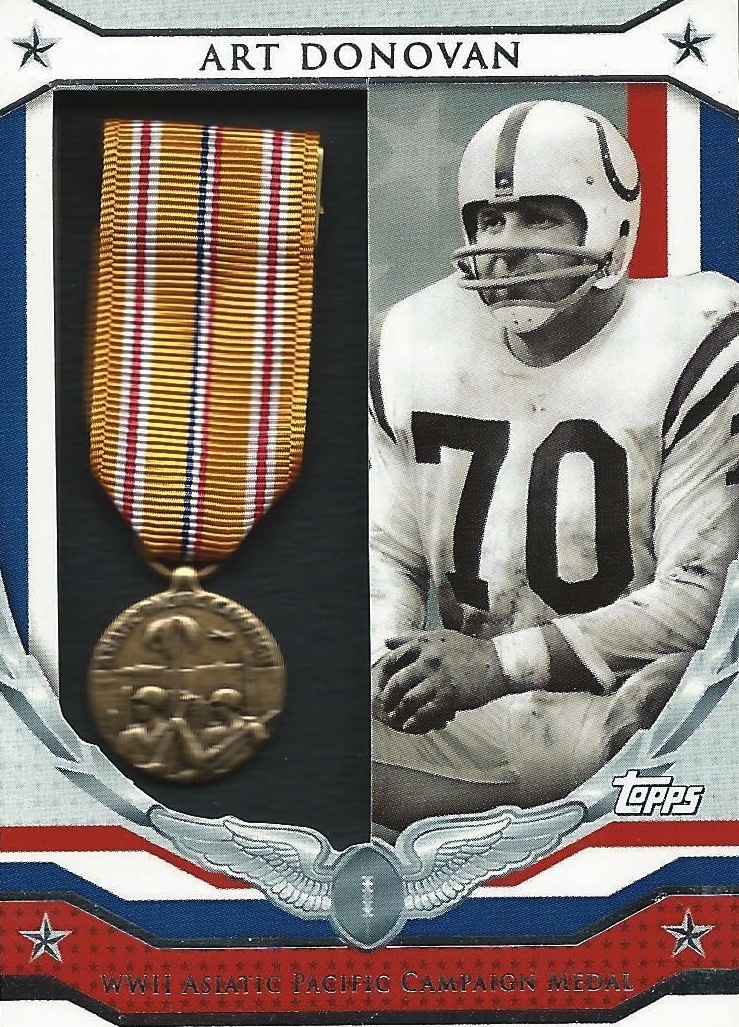 As part of Upper Deck's work with Operation Gratitude, a non-profit organization that sends care packages to to service members deployed overseas, the company held donation drives at card shows to help create awareness for the cause. At the 2010 National Sports Collectors Convention, Upper Deck released this 11-card multi-sport set showcasing a few notable veterans-turned-athletes and a few other big names that collectors would recognize such as LeBron James and Michael Jordan.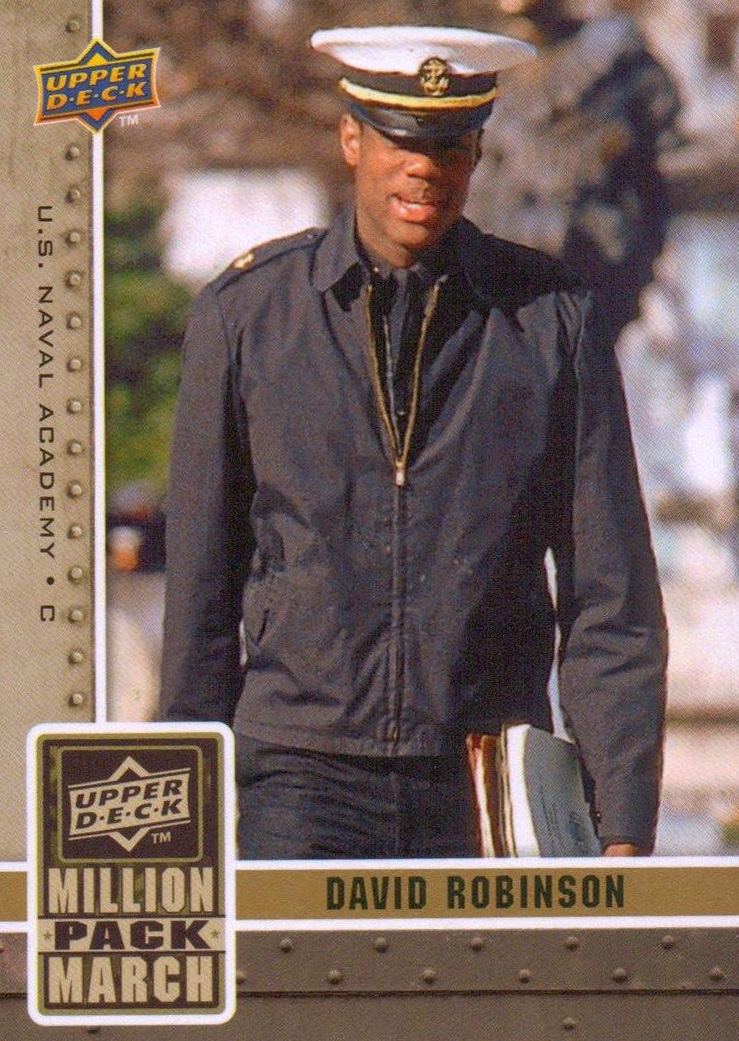 The third installment of TRISTAR's throwback baseball card line came in 2011 with its checklist capped by a 20-card "Serving our Country" subset that included cards of notable players who served in the military as well as some perhaps lesser-known players who lost their lives during military service. In its football set there were 16 cards noting those with time on the field and time in the field. Players sometimes appeared on more than one base card with mini parallels and autographed versions to chase in some instances as well. The football set included the only major-release cards of Bob Kalsu, an All-American at Oklahoma who briefly played for the Buffalo Bills before losing his life in Vietnam.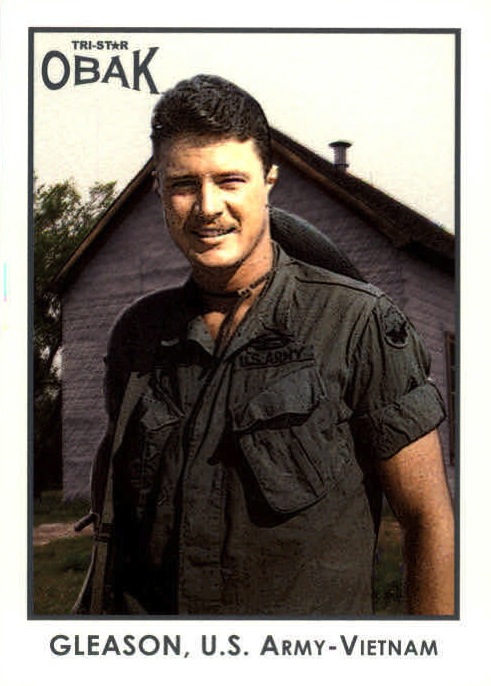 2011 Press Pass Signings Black and White
While the autographed cards with pro-Armed Forces inscriptions from top NASCAR stars and newcomers are the biggest draw here, the entire product is laced with military aesthetics and plenty more. Memorabilia cards carry names like Afterburner and Medal of Honor, while specific insert cards honor the branches of the military, POWs and even flyovers. This product is fun and chock-full of military nods that can be appreciated.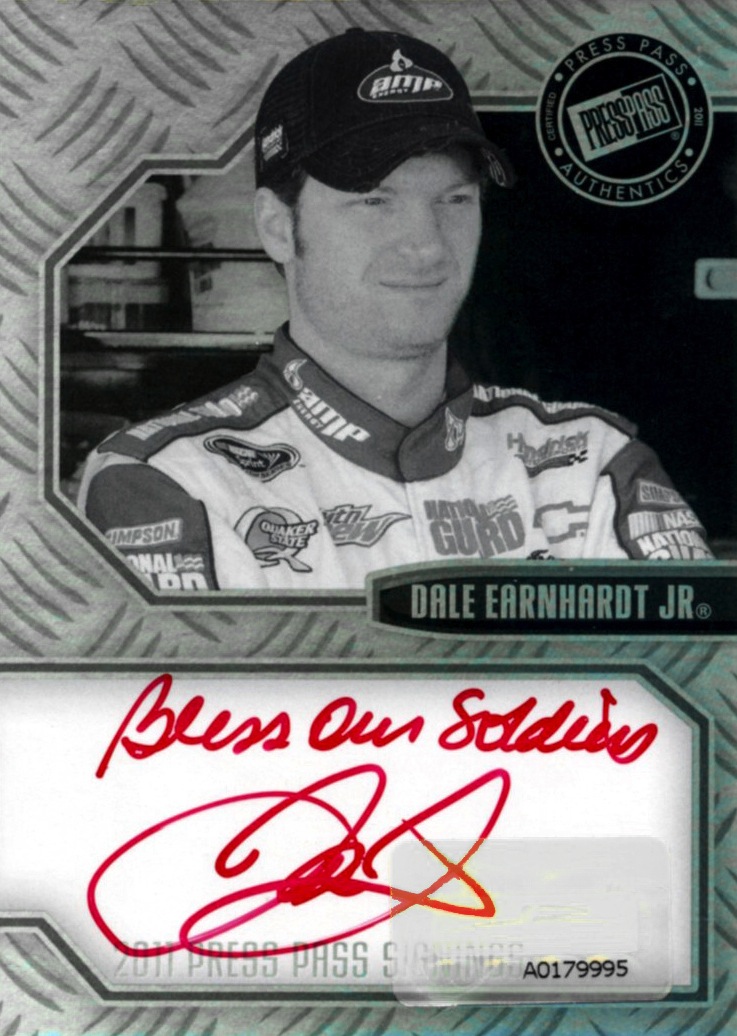 Topps' meshing of military tributes and NFL sets was in full force last season with two simple manufactured Relic sets among several with camo aesthetics that reflect the league's Salute to Service program. The Captains Patches with a camo background were limited to just 99 copies apiece and found in hobby packs, while the ribbons, which have a massive checklist, were found one per retail blaster box.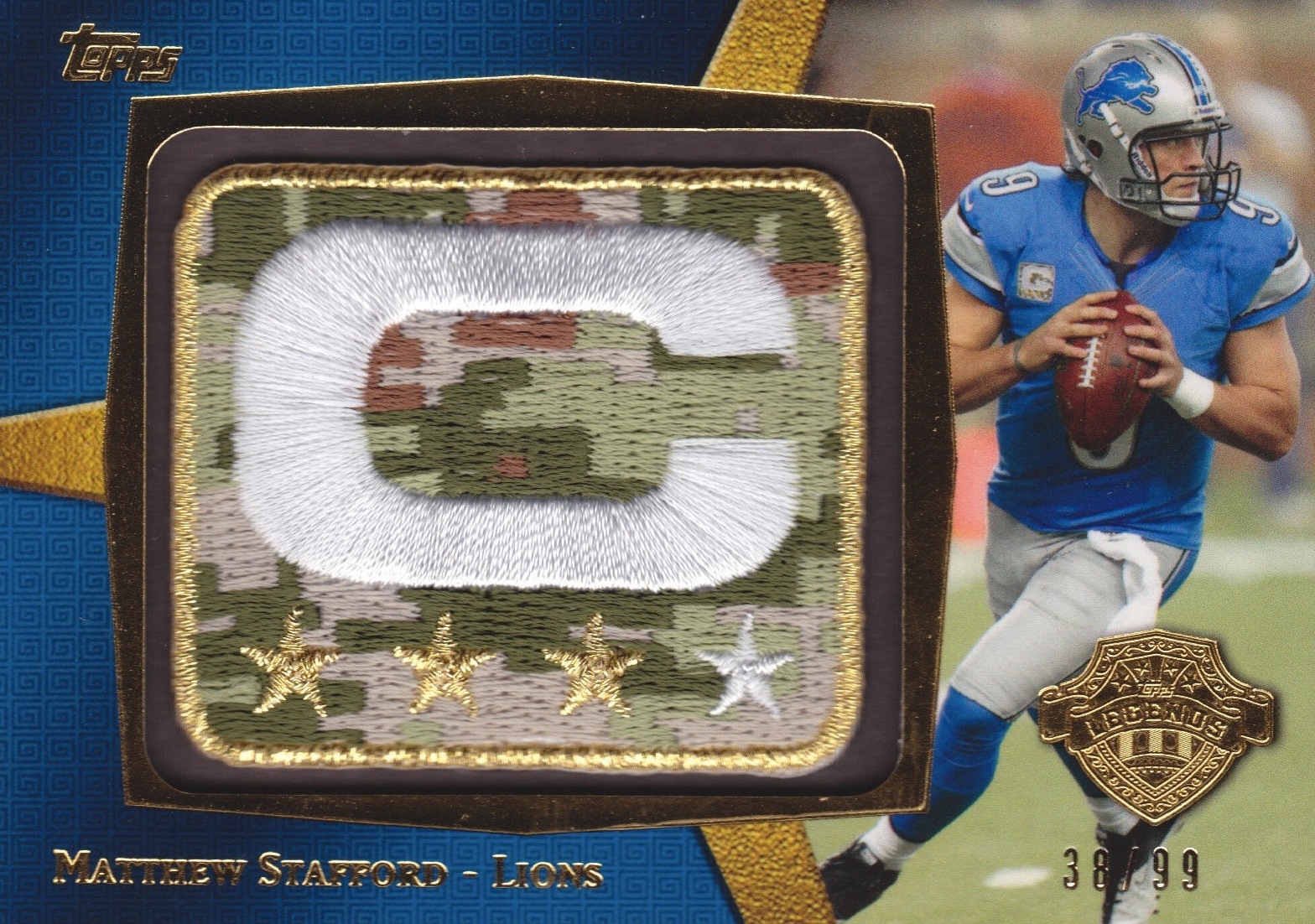 The USA Baseball boxed sets often include game-used jersey cards as extras, but in a sea of debut autographs they are often overlooked. This 2008 set is no exception. However, it's a unique release in that the uniform swatches are takem from camouflage jerseys. Some cards in the set show players in portraits wearing said jerseys as well. This affordable option for memorabilia collectors includes several players now in MLB, including Pedro Alvarez, Joe Kelly, Tyson Ross and Justin Smoak to name a few.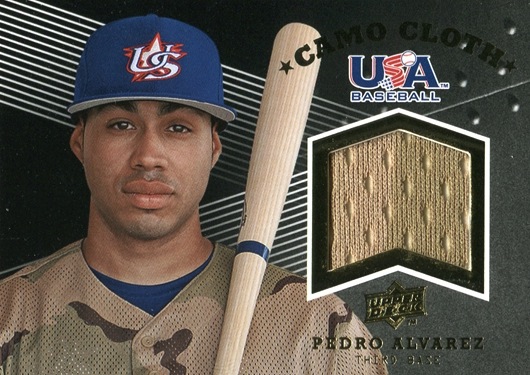 When Panini America revamped its Americana line to exclude lower-level celebrities and include a more patriotic mix of Olympians, Presidents, Astronauts and military heroes in 2012, it traded some name recognition for some serious history lessons and some unique cardboard. Sometimes, those subsets crossed over with the likes of Olympian and Tuskegee Airman Mal Whitfield. The Americana product has several sets that have military ties and more — but not as much for sports beyond Olympians. Military collectors in general will have plenty to find here.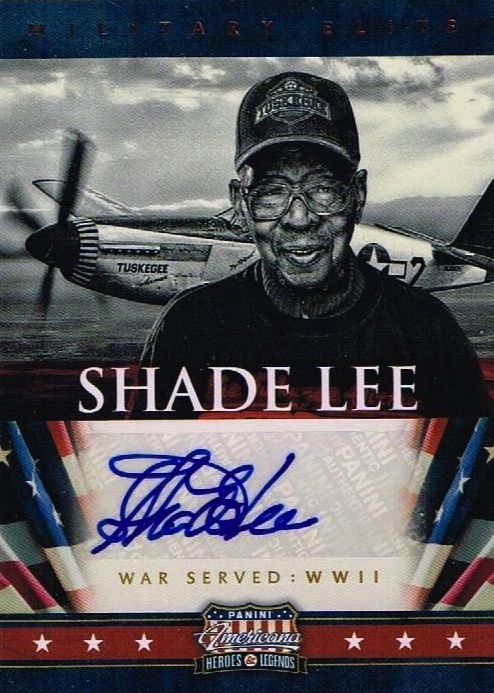 When Panini America signed its deal with the National Baseball Hall of Fame to create card sets showcasing baseball's elite, it meant exploring the game in many ways. One of those was via its legends who lost time to military service. Each of the 10 players showcased here is a Hall of Famer and their story is documented on the backs of these colorful cards. On the checklist are Jackie Robinson, Bob Feller, Joe DiMaggio, Stan Musial and Ted Williams to name a few. It's a small set — but it's one that's full of historical significance.