$9.3 Million Diego Maradona 1986 World Cup Jersey Sets All-Time Sports Memorabilia Record
When you click on links to various merchants on this site, like eBay, and make a purchase, this can result in this site earning a commission.
The knew the sale was going to be big. Now it's official. An iconic jersey worn by Diego Maradona in the 1986 World Cup sold for $9.3 million, becoming the most expensive piece of sports memorabilia ever sold.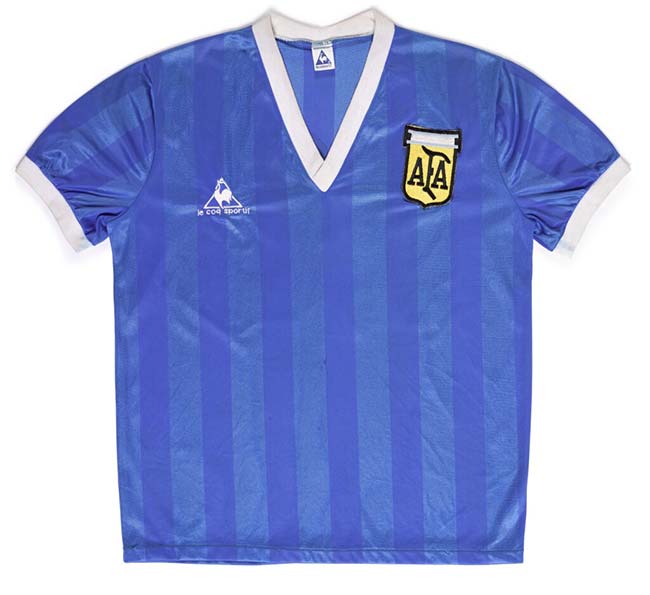 Maradona's jersey sold via auction through Sotheby's on May 4. The final price was £7,142,500, surpassing the estimate of £4 million to £6 million.
The jersey comes from one of the most historic soccer games ever, a quarter-finals match-up between Argentina and England. Maradona scored two goals in the match. The first one is filled with lore as it came off of the 25-year-old's hand. Officials didn't see it clearly so it stood.
It was dubbed "The Hand of God" goal following an interview in which Maradona attributed the play to "a little with the head of Maradona, and a little with the hand of God." The name has stuck and the play remains one of the most iconic in the sport's history.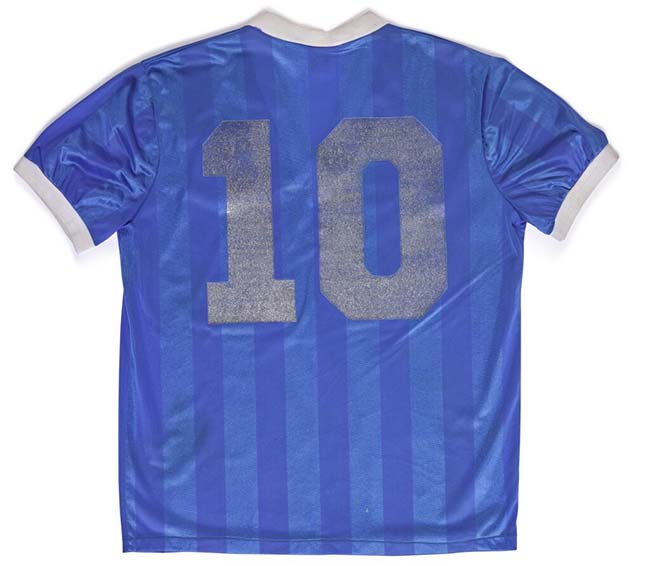 Later in the second half, Maradona would score another goal, taking the ball down half the field and moving in, out and around the English defenders. This proved to be the decisive goal in the match with Argentina winning 2-1. In 2002, this goal topped a FIFA survey covering more than 150 countries, earning it the title of the "Goal of the Century."
Maradona would lead his country past Belgium in the semi-finals three days later, scoring both goals in a 2-0 win. Argentina then won the 1986 World Cup with a 3-2 victory over West Germany.
England midfielder Steve Hodge ended up swapping jersey's with Maradona. Hodge was the Sotheby's consignor, making this the first time the jersey has been sold.
Previous Sports Memorabilia Sales Records
To become the most expensive piece of sports memorabilia ever sold, the Maradona "Hand of God" jersey breaks the $8.8 million sale of the original Olympic manifesto. Another Sotheby's sale, it sold in December, 2019.
The Maradona sale also sets a new mark for the highest price ever paid for a jersey. It eclipses the $5.64 million a late 1920s Babe Ruth jersey sold for in June, 2019.