Did Topps Just Unveil an Early Card of the Year Contender?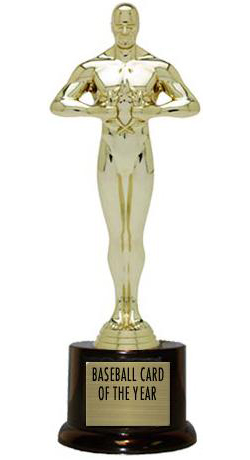 By Ryan Cracknell | Hobby Editor
We're a week out from the release of 2017 Topps Heritage Baseball. And Topps has previewed what's likely to be one of the most coveted cards in the product, particularly those into the set's vintage leanings.
From Topps' Instagram account came this:
Nolan Ryan and Johnny Bench may not be the rarest or most valuable signatures out there, but put them together on a card that connects to their respective Rookie Cards and you've got something. Think of it like a match. Burn one individually and there's not a big flame. Put them together and you've got fire.
Both of the Hall of Famers have their Rookies in 1968 Topps Baseball, the set that 2017 Topps Heritage is based on. Like other Rookie Cards in the original set, Ryan and Bench shared their first cards with other players. They weren't together like they are on this Real Ones Dual Autograph, but it's probably safe to say that most collectors would rather have a Ryan-Bench dual than a Ryan-Jerry Koosman or a Bench-Ron Tompkins.
2017 Topps Heritage Baseball releases officially on March 1. A full checklist has not yet been released.
Comments? Questions? Contact Ryan Cracknell on Twitter @tradercracks.