Dick Perez takes his Immortals digital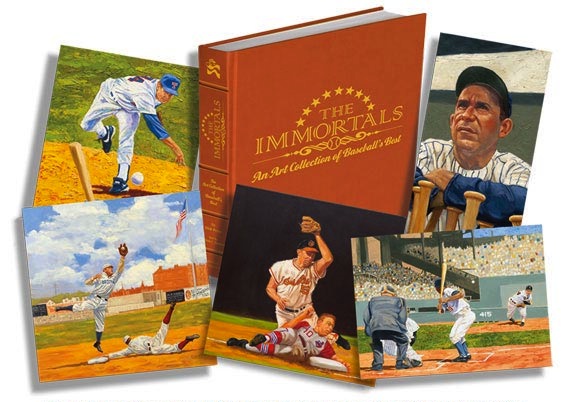 By Chris Olds | Beckett Baseball Editor
Some of the baseball card world's most memorable paintings — and hundreds more — are now available at your fingertips as Dick Perez has taken his Immortals book digital.
No, it's not a virtual baseball card collection — it's a virtual art collection that's available in The Immortals – An Art Collection of Baseball's Best now available as a seven-part electronic series through iTunes and Amazon.com for  iPad and iPhone users.
More than 1,400 pieces in oil, watercolor acrylics and more are found in the book with nearly a third of them never published before — all from the artist who became known to the card-collecting masses via Donruss baseball cards for much of the 1980s.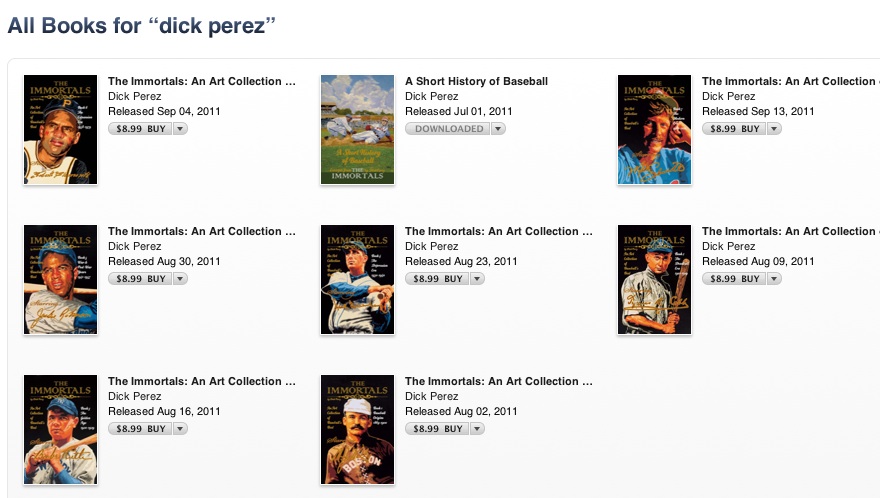 "We have been delighted with the sales, and we're happy to have worked with Apple to make this available as a digital version to be enjoyed on various hand-held devises," said Perez, who supervised all phases of the books development, production and distribution.  "It's been wonderful how well baseball fans have reacted to this."
Published last year, the New York Daily News called the book the best sports gift of the year, while it was a finalist in the Casey Awards, which honors the best baseball book of the year. The 560-page leather-bound hardcover sells for $199 plus shipping/handling or $11.99 per electronic series ($83.93 for the full book).
Each electtronic series is grouped into eras — Origins, Deadball, Golden Age, Depression, War and Postwar, Expansion and Modern. For those unsure about wanting a coffee table on their iPad or other device, there is also a free excerpt available for download.
Chris Olds is the editor of Beckett Baseball magazine. Have a comment, question or idea? Send an email to him at colds@beckett.com. Follow him on Twitter by clicking here.