Deshaun Watson's Career Game…Again – Beckett Pricing Insider
On the strength of Deshaun Watson's amazing performance, the Houston Texans blew out the Miami Dolphins 42-23 last week on Thursday Night Football. He threw for 239 yards, five touchdowns and no interceptions.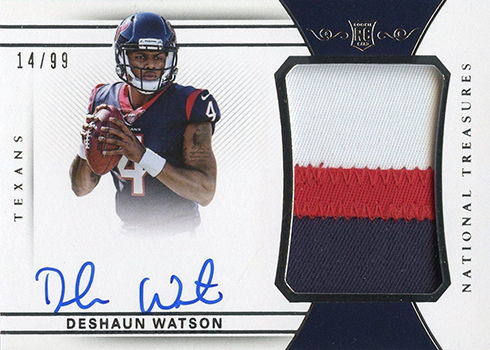 This is the second five-touchdown performance in Watson's short career. In fact, he's the first player to accomplish the feat in his first two seasons.
Watson also completed 80 percent of his passes in the game.
Deshaun Watson is the career quarterback that the Houston Texans have been looking for. He was on pace to set a number of rookie records before he went down with an ACL injury that ended his rookie campaign in 2017.
The 2018 season wasn't the start that Watson or the Texans wanted, going 0-3. But the tides have changed. Houston has won five straight, taking first place in the AFC South.
Ever since he was drafted Deshaun Watson has been highly sought after in the hobby. His values started high and after his amazing start to his career the values took off even further. After his injury the values dipped slightly, but just back to the range they were originally.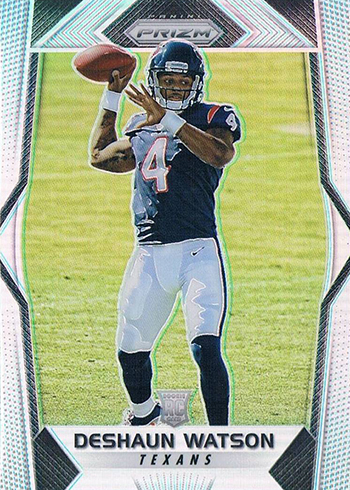 Currently there are over 2,800 cards in the database for Deshaun Watson. There is no shortage of autographs either, with almost 1,100. The most popular cards come from 2017 Panini Contenders, Panini National Treasures and Panini Prizm. If Deshaun Watson can keep the hot streak going there is no telling how high his values can soar once again.