Derek Stepan only a parallel in 2011-12 Certified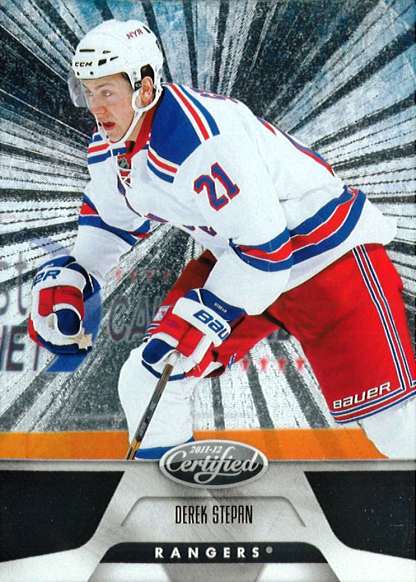 By Susan Lulgjuraj | Contributing Editor
As you put together a base set of 2011-12 Panini Certified Hockey, don't go crazy looking for card No. 150.
In the base version, Derek Stepan doesn't exist.
However, Stepan does appear on parallel versions in Totally Silver, Purple and Black, Panini America announced on Monday.
"There is but one version of the  base card in the set — and it's the  parallel version that was supposed to be found only in hot boxes," the company wrote. "Chalk it up to a production error."
The other 149 cards in the set have a base card and Totally Certified versions.
Susan Lulgjuraj is a contributing editor for Beckett Media. You can email Susan here. Follow her on Twitter here.