Derek Jeter hits 3,000 … and we rank his Rookie Cards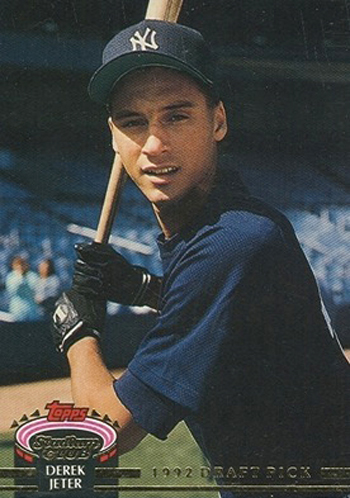 By Chris Olds | Baseball Editor
Derek Jeter made history with his 3,000th career hit on Saturday, a home run to left field off of Tampa Bay's David Price in the third inning at Yankee Stadium in New York that was welcomed with a standing ovation from the hometown crowd and the spotlight of the entire baseball world.
We knew it was coming — but it didn't come as fast as many had hoped — but it was a hit that placed him in elite company as he became the only member of the New York Yankees to reach that Hall-of-Fame-assuring plateau and just the 28th player in MLB history to reach the mark.
We all know that the label of "The Greatest Yankee" might not be so easily applied here — and that's certainly not one that would apply on cardboard, either. There are too many big names among the past pinstripes — Babe Ruth, Lou Gehrig, Joe DiMaggio, Mickey Mantle. But that got us thinking … how would we rank Jeter's eight Rookie Cards?
You can see where we ranked them all in the current issue of Beckett Baseball — but you can get a teaser of what we said after the jump.
We have more about each card in the issue, which features the Yankees shortstop on the cover noting his new achievement.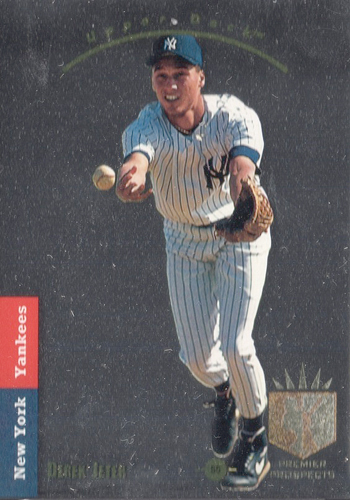 1. 1993 SP #279, $120
One sign this card is the king besides its price? It's been slabbed more than 9,100 times by Beckett Grading Services — almost 2,000 more times than the Topps card.
—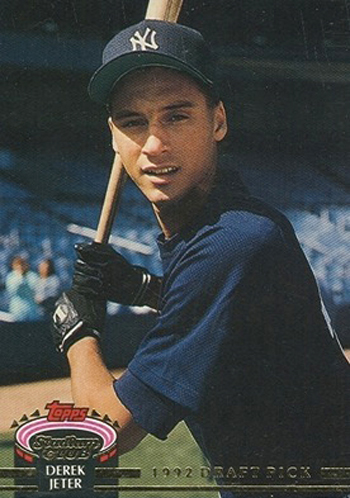 2. 1993 Stadium Club Murphy #117, $100
Jeter's rarest Rookie Card — not that 128,000 copies is all that rare. It's rare for its era, though. For those who eschew etched-foil overload and prefer more traditional cards, this one's your No. 1.
—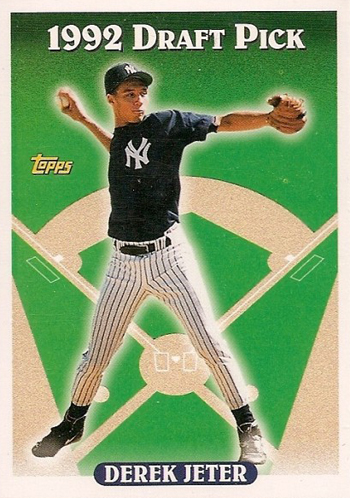 3. 1993 Topps #98, $20
This one has parallel lookalikes in Topps Gold, Marlins Inaugural, Rockies Inaugural and Topps Micro versions — but none of them are technically Rookie Cards. Topps is the mainstay in the hobby and for many this would be their starting point.
—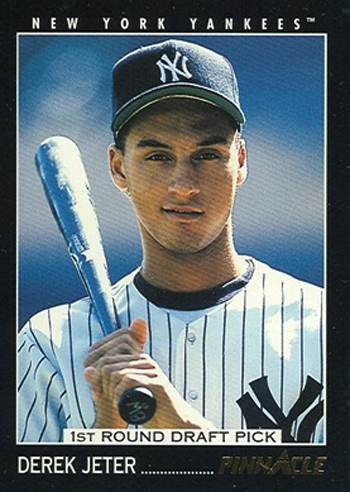 4. 1993 Pinnacle #457, $25
Foil-stamping and high gloss go with a great photo. An under-rated card.
—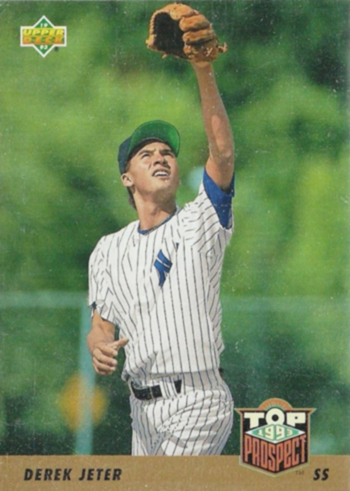 5. 1993 Upper Deck #449, $15
It's tough to find in good shape because of packaging and its gloss. Those things probably hurt perception of this one.
—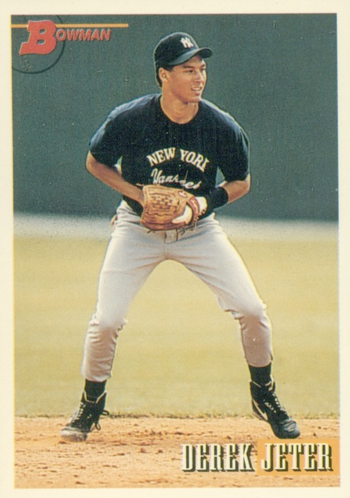 6. 1993 Bowman #511, $30
Not the sexiest Bowman card of all time … we'll say that.
—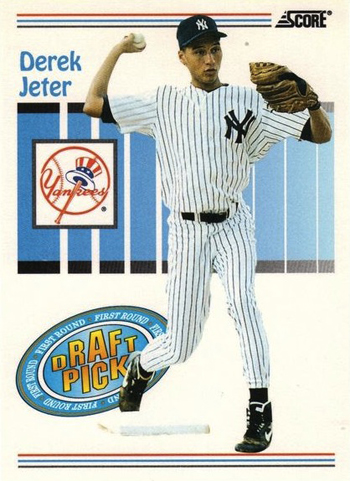 7. 1993 Score #489, $20
The Dukes of Hazzard font used for his name is just one of this card's flaws.
—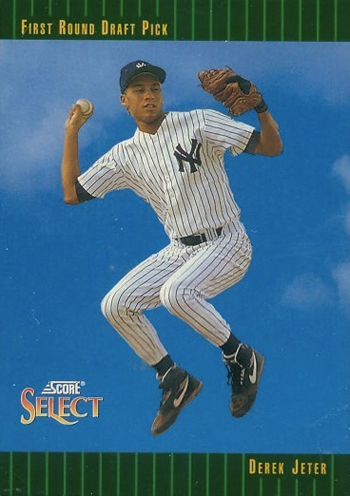 8. 1993 Select #360, $12
The 1993 Photoshop Whiz was working the day that the draft picks sets were designed.
—
Chris Olds is the editor of Beckett Baseball magazine. Have a comment, question or idea? Send an email to him at colds@beckett.com. Follow him on Twitter by clicking here.