Decision 2016 Series 2 Box Busters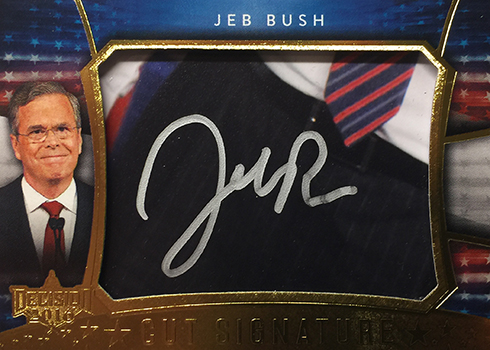 Join Beckett Media's Paul Wirth and Matt Bible as they open a quarter case with four boxes of Decision 2016 Series 2.
Make sure you keep reading as there's a contest for the Jeb Bush Cut Signature card that was pulled during the break.
To enter to win the Jeb Bush Cut Signature, predict the number of electoral seats the President-elect, Hillary Clinton or Donald Trump, will receive. Leave your guess in the comments below and make sure you fill in the field for your email. It won't show up on the site, but it will allow us to contact you.
Don't take too long to enter as the contest closes on Tuesday, November 8 at 5PM EST. Entries received after that time will not count.
In case of a tie, we'll random all qualifying guesses.
The winner will be contacted once the contest is over.