Deandre Ayton's Big Debut Has Collectors on Alert – Beckett Pricing Insider
As a possible sign of things to come, Deandre Ayton's monster performance in his first NBA preseason game has collectors hoping he can fulfill the lofty expectations of a first overall pick.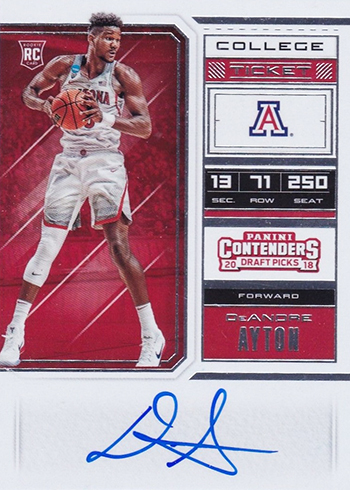 In an impressive debut, the 7′ 1″ center finished with 24 points, nine rebounds and three blocked shots in the Suns' 106-102 loss to the Sacramento Kings.
Effective offensively and defensively, Ayton also showed a nice rapport with Josh Jackson. The small forward had a promising game as well with 17 points, six assists, five rebounds and two steals.
Collectors should be paying attention to Phoenix this year. They're an intriguing team, blending a mix of veterans with a youthful "Big Three" core of Ayton, Jackson and Devin Booker.
Ayton cards are already proving popular in the basketball card market – his Panini Contenders Draft Picks is No.2 on the current Beckett Hot List. For the moment at least, his opening stat line should spur on some confidence that he'll be more Karl-Anthony Towns than Anthony Bennett.