Davy Jones' career can be remembered via music, television … and trading cards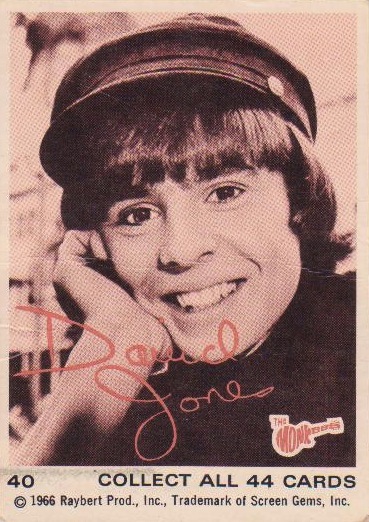 By Chris Olds | Beckett Sports Card Monthly Editor
Cheer up, Sleepy Jean.
Davy Jones, one of the four members of the 1960s band The Monkees, died on Wednesday at age 66, leaving a career chronicled via music, television shows and, of course, trading cards.
Jones sang lead vocals on the band's final No. 1 hit in the U.S., "Daydream Believer," and, of course, was one of the key targets of hijinks — as the little guy — during episodes of the band's television show, which ran for parts of three years and won two Emmys. According to Billboard, the band sold more albums than the Rolling Stones and The Beatles combined in 1967.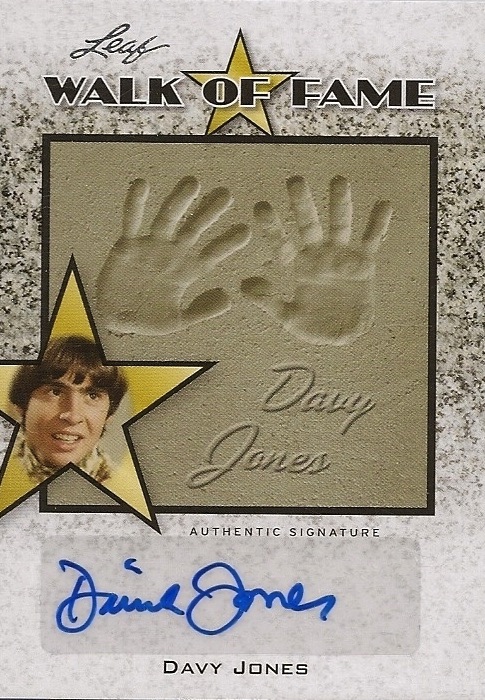 The band appeared on four trading card sets — with Jones on many a one — during its heyday with three releases in 1966 alone and a final set arriving in 1967. The 44-card 1966 Series A set sells for about $88 ($2 a card) or less, according to Beckett.com, while the remaining three sets are all the same size and approximately the same value. Of course, trading cards were just one merchandising outlet for the band during that time.
Long after the band's demise in 1971, Jones appeared on 17 cards in the 2011 Leaf Pop Century set, which included his only certified autographs in our database. All 17 of the cards in the product were signed — nine of those being 1/1s.
One card in the set pairs him with former bandmate Mickey Dolenz, while others note his contributions to "Smash Hits" and another few note his induction into the Hollywood Walk of Fame in 1989. His autographs typically sold for $50 or less before the news.
Chris Olds is the editor of Beckett Baseball magazine. Have a comment, question or idea? Send an email to him at colds@beckett.com. Follow him on Twitter by clicking here.
[youtube]http://www.youtube.com/watch?v=okQe_lmM8OI[/youtube]