Data Breach at Blowout Cards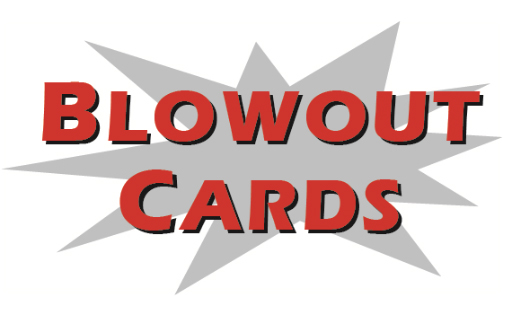 By Ryan Cracknell | Hobby Editor
Last week, Blowout Cards discovered a data breach in which customers' personal information was compromised. The online retailer was quick to acknowledge the issue and has taken several steps to help potentially affected customers.
According to a post on the Blowout site and emailed to potentially impacted customers, the security breach occurred on April 20. Following an investigation, a rogue file was found in the site's code. Through it, the perpetrators were able to access such customer information as names, addresses, full credit card info, debit card details and more.
Those who used Paypal for their purchases had no information compromised and are safe.
Also, information from purchases before 2017 appear to be okay.
Blowout is working with an outside security company to help prevent such an occurrence from happening again.
Their post outlines specifics on what customer can do, such as check recent transaction records for suspicious activity and, for additional safety, to call their credit card companies to request replacement cards be issued.
A similar online security breach was discovered late last year by Topps.
Comments? Questions? Contact Ryan Cracknell on Twitter @tradercracks.